Alan Rickman's Most Memorable Film Roles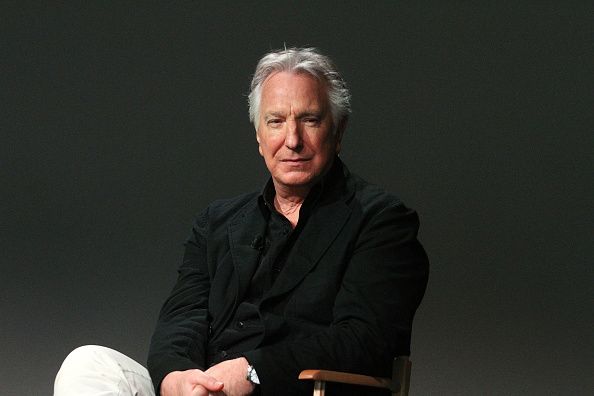 British acting great Alan Rickman died on Thursday at the age of 69 after a short battle with cancer.
The actor's movie career began with Die Hard in 1988 after years of treading the stage. The performance immediately demonstrated exceptional range and depth, and Rickman's incredible ability to steal attention away from his famous co-stars, no matter how small the role.
Here, we take a look at his most memorable roles, from a gloriously evil Sheriff of Nottingham to a professor with a cape.
The original villain
Rickman was a Tony Award-nominated stage veteran before achieving global acclaim at the relatively late age of 41 starring alongside Bruce Willis in the iconic Die Hard.
He played German terrorist Hans Gruber, whose unpredictability and cold, brutal efficiency provided the perfect antagonist to Willis's hero John McClane. Gruber arranged a heist under the guise of a terrorist attack in an attempt to steal millions of dollars worth of bank bonds, only to be thwarted by Willis and his never say die attitude.
Evil in tights
The British Academy of Film and Television (BAFTA) may never have bestowed a best supporting actor award on Rickman for his role as the Sheriff of Nottingham if he hadn't taken matters into his own hands.
Speaking at a BAFTA event in 2015 , Rickman admitted recruiting the help of friends Ruby Wax and Peter Barnes to fix the "terrible" script and give his character some worthy lines.
The film centred around the malevolent sheriff's most cunning of cunning plans. Rickman's character would kidnap and execute Robin Hood's merry men and force Maid Marian to marry him. Instead of wasting time and precious money on separate events, he planned to host the men's execution at the aforementioned wedding.
If only..
Against the backdrop of Rickman's death, Anthony Minghella's fantasy drama Truly, Madly, Deeply will feel incredibly poignant for fans.
Nina, played by Juliet Stevenson, is so overcome with grief over the death of her husband (Rickman) that he reappears as a ghost. Lovers of the film will particularly remember this scene...
A crisis of his own making
One role in Richard Curtis' Love Actually perfectly embodied the romantic, tragicomedy spirit of the iconic festive film.
As Harry, Rickman made viewers squirm uncomfortably as we watched a married father whose midlife crisis makes him succumb to the overt affections of a young, pretty colleague. Rickman's subtlety projected a deeply flawed individual who was as confused by these sudden feelings of lust as he was shocked by his own lack of fidelity, demonstrated perfectly when he is forced to mumble uncontrollably as his wife (Emma Thompson) confronts him.
The hero he deserved to play
The film adaptation of J.K. Rowling's epic fantasy tale introduced Rickman to a whole new generation of fans, and there is little doubt he worked hard for their adoration.
The role he made thoroughly his own was complex. As Professor Snape he was required to demonstrate a naturally depraved nature as an ally to the devilish Lord Voldemort, before switching allegiance and joining Albus Dumbledore in his quest to save the world from the dark Lord. At the same time, he kept an uncompromisingly tough eye on Harry Potter under the cloak of indifference, while all along being motivated by the love of a woman who would never share his affections.
By the end of the book, Rickman was the hero nobody expected, but everybody loved.
And one to look forward to
If the reviews that emanated from the Toronto Film Festival are to be believed, then Rickman's upcoming film Eye in the Sky will be a fitting send off for an undeniably great actor.
The topical thriller, which also features Helen Mirren and Breaking Bad 's Aaron Paul, sees an international dispute ensue over whether the life of a nine-year old girl is acceptable collateral damage in a top secret mission to kill a dangerous group of terrorists.
Rickman stars as Lieutenant General Frank Benson, who must find a solution to the impending crisis.