Who is Alana Evans? Porn Star Says She Was Invited to 'Party' With Trump, Stormy Daniels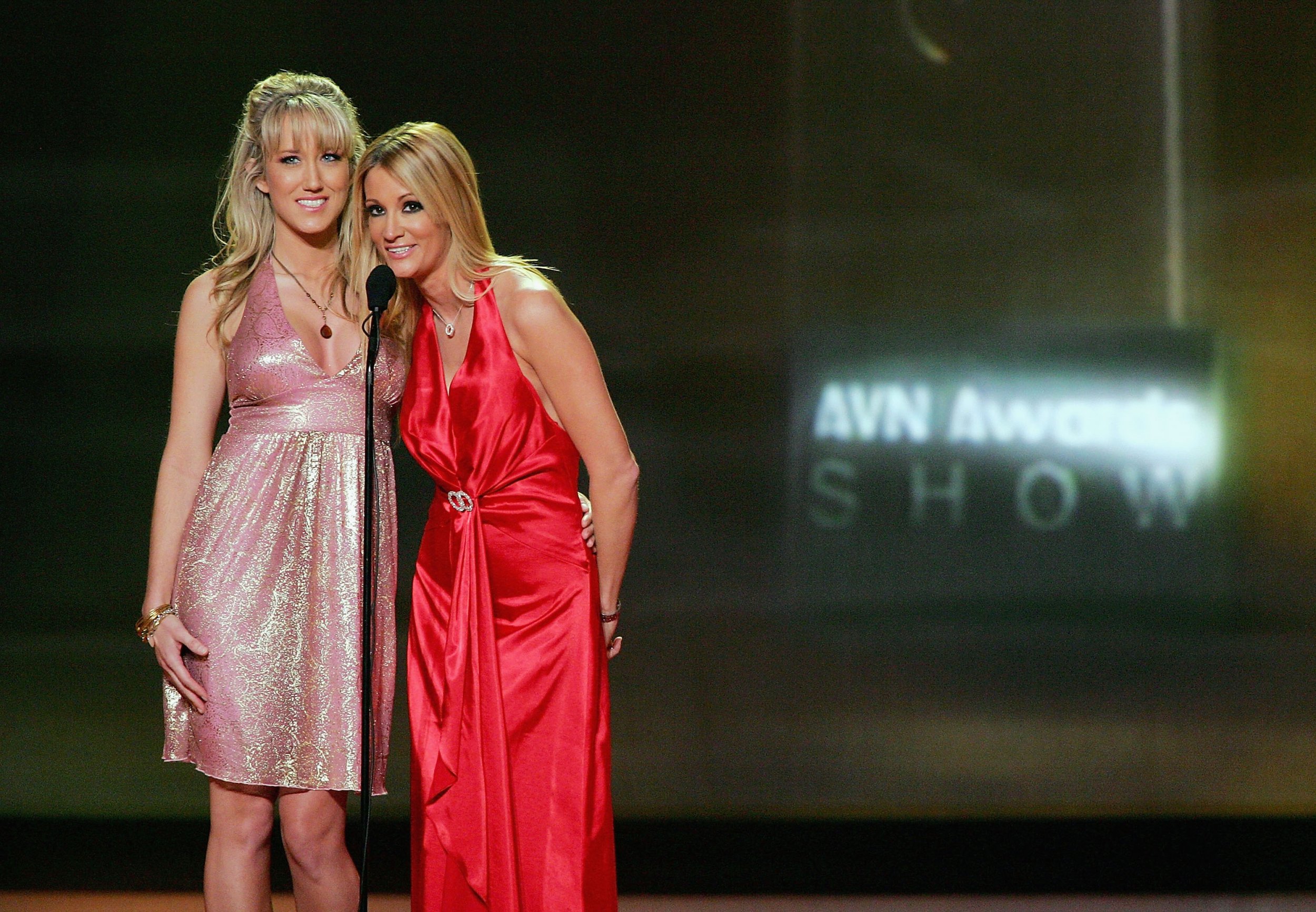 A porn star who appeared on Megyn Kelly Today told the host that her friend Stormy Daniels did have a "sexual encounter" with President Donald Trump in 2006, though Daniels and Trump have both denied that any such incident took place.
Alana Evans said fellow porn star Stormy Daniels invited her to "party" with Trump after the July 2006 American Century Celebrity Golf Championship in Nevada. Evans said she ignored the invitation, but claimed Daniels told her Trump "chas[ed] [her] around the bedroom in his tighty whities."
Evans has appeared in hundreds of adult films since the 90s, according to her IMDB page.
She told adult film industry blog XXX Wasteland that she was born on an army base in Kentucky, and had hoped to become a stripper but ended up in the adult film industry instead. As she climbed the industry ladder, she became a "poster model for mothers in porn," the outlet said.
In her interview with Kelly, Evans said that she and Daniels are still friends but haven't spoken about the night Daniels allegedly spent with Trump since it happened.
Evans said she ended up voting for Hillary Clinton in the 2016 presidential election, after initially supporting independent Vermont Senator Bernie Sanders.
On her personal Twitter account, Evans promotes her webcam appearances. In December, she weighed in on a controversy surrounding the apparent suicide of another porn star, August Ames.
Ames' brother claimed the actress committed suicide after she was bullied for saying she refused to work with male porn stars who had acted in gay porn to avoid "putting [her] body at risk."
After Ames' death, Evans took to Twitter to defend Ames and chastise Twitter uses who had accused the actress of homophobia, the Daily Beast reported.
In addition to her work in the adult film industry, Evans has been involved in the gaming industry. In 2011, she founded a website called PwnedByGirls, which "allows fans to connect with and play video games against their favorite porn stars." She also wrote a column for High Times magazine called "The Stoned Gamer," according to Adult Video News.
"Everyone knows that video games are my passion. I feel so privileged to be able to express my opinions about awesome new games and share them with such a large audience base," she told AVN.