Alanis Morissette Rape Claims Explained From 'Jagged' Documentary
Alanis Morissette has said that she was raped when she was 15 years old.
The Canadian singer-songwriter discusses multiple instances of rape when she was a teenager in an upcoming HBO documentary, Jagged.
"It took me years in therapy to even admit there had been any kind of victimization on my part," the singer, now aged 47, told filmmakers.
"I would always say I was consenting, and then I'd be reminded like 'Hey, you were 15, you're not consenting at 15.'"
The legal age of consent in Canada is 16.
Morissette continued: "Now I'm like, 'Oh yeah, they're all pedophiles. It's all statutory rape.'" Her comments in the documentary were first reported by The Washington Post.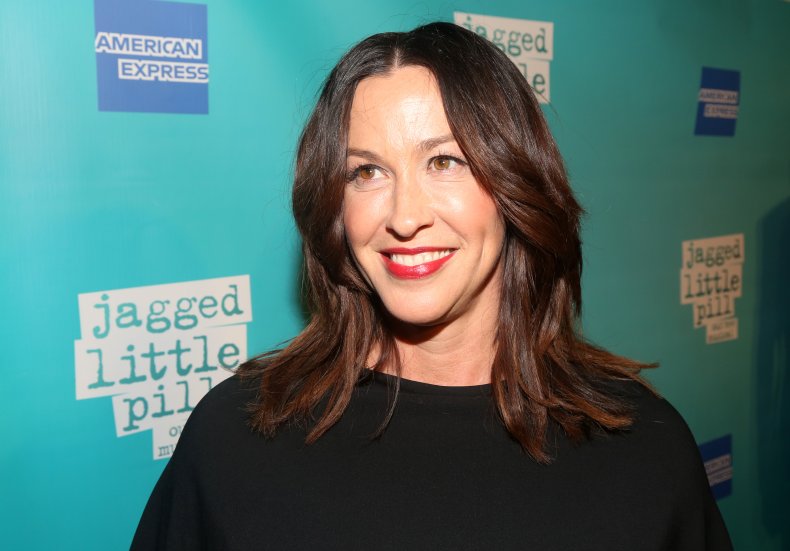 The singer did not identify any of the individuals who allegedly raped her, but said that when she previously told people about her ordeals few would listen.
"I did tell a few people and it kind of fell on deaf ears," revealed Morissette. "It would usually be a stand-up, walk-out-of-the-room moment."
She continues in the documentary: "You know a lot of people say 'why did that woman wait 30 years? And I'm like f*** off. They don't wait 30 years. No one was listening, or their livelihood was threatened, or their family was threatened.
"The whole 'why do women wait' thing? Women don't wait. Our culture doesn't listen."
Directed by Alison Klayman, the film is scheduled to premiere at the Toronto International Film Festival (TIFF) on Monday.
Jagged, named after Morissette's seminal 1995 album Jagged Little Pill, will explore the singer's life and career.
The singer's rape claims come a year after she spoke of relying on therapy and her struggles with addiction.
"If I didn't have a whole team of therapists throughout my life, I don't think I'd still be here," she said in an interview with The Guardian in July 2020.
Speaking of her fame following the success of Jagged Little Pill, Morissette said: "I couldn't even leave my hotel room.
"If I walked by the window and my shadow hit the drapes, people would be screaming outside because they saw movement."
She also told how fans went through her room when she was not there. "They'd take my underwear. They'd know it was under my pillow. It was invasive," she said.
Speaking of being shamed when she asked one of her managers about money in the '90s, she said: "You're not gonna gaslight crazy-make me when I'm on a journey of empowerment."