Alaska Airlines Becomes Latest Travel Company to Offer Incentives to Vaccinated Employees
Alaska Airlines announced Friday that employees vaccinated against COVID-19 will receive a $200 bonus payment, becoming the latest air travel company to incentivize its staff to be inoculated as the virus continues to surge worldwide.
The company said Friday that while 75 percent of its employees have already been vaccinated, it is aiming to move closer to the 100 percent mark. In addition to offering a financial bonus, the airline will require all new employees to be vaccinated before being hired.
Furthermore, unvaccinated staff members will now have to submit to a new testing protocol and participate in a mandatory vaccine education program. Those employees will also not be eligible for special coronavirus pay if they contract COVID-19.
"We believe having as many people as possible vaccinated is the best path for protection against COVID-19 and we will continue to strongly encourage our employees to be vaccinated," the company said in a statement. "That's why we are implementing new measures designed to increase vaccination rates and enhance our multi-layered approach to safety."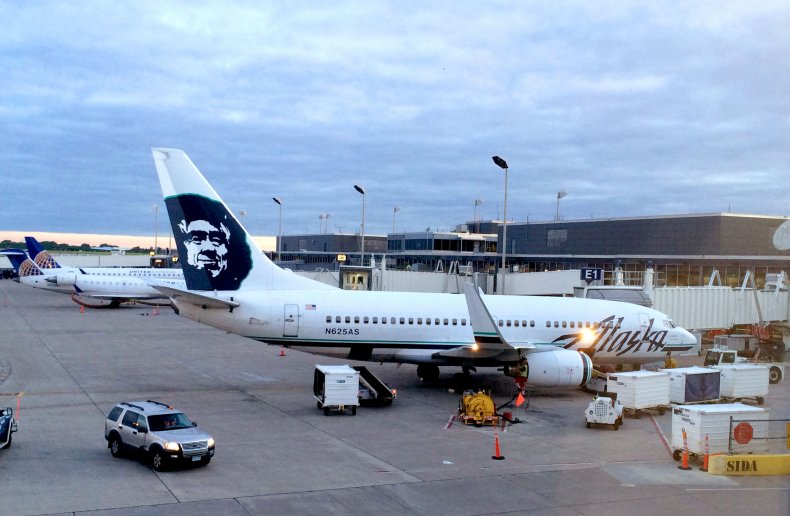 The airline joins other air travel companies including American Airlines, Air Canada, Delta, and United Airlines in adopting stricter COVID-19 vaccination policies and incentives. Both United and Delta airlines have announced vaccine mandates for employees, while American is offering vaccinated employees an extra day off next year and $50 in its recognition program.
The announcement comes as the highly contagious COVID-19 Delta variant continues to spread across the globe, prompting a number of major corporations – from Disney to Facebook – to crack down on vaccine mandates and testing protocols.
In the past 24 hours, the U.S. recorded over 300,000 new virus cases and 3,910 deaths, according to Johns Hopkins University. States including Florida, Georgia, Tennessee, Kentucky, Mississippi and South Carolina are among several experiencing high rates of virus transmission.
According to the Centers for Disease Control and Prevention (CDC), over 52 percent of the U.S. population is fully vaccinated against COVID-19, while more than 72 percent have received at least one dose.
Earlier this week, the agency advised unvaccinated Americans to refrain from travel for the Labor Day weekend amid surging infection rates.
"Given where we are with disease transmission right now, we would say that people need to take their own risks into their own consideration as they think about traveling," CDC Director Rochelle Walensky said during a White House coronavirus briefing Tuesday, according to The Hill. "If you are unvaccinated, we would recommend not traveling."
Walensky added that those who are vaccinated should continue to wear masks when traveling this weekend.