Alaska Airlines Ex-Pilot to Plead Guilty to Flying While Drunk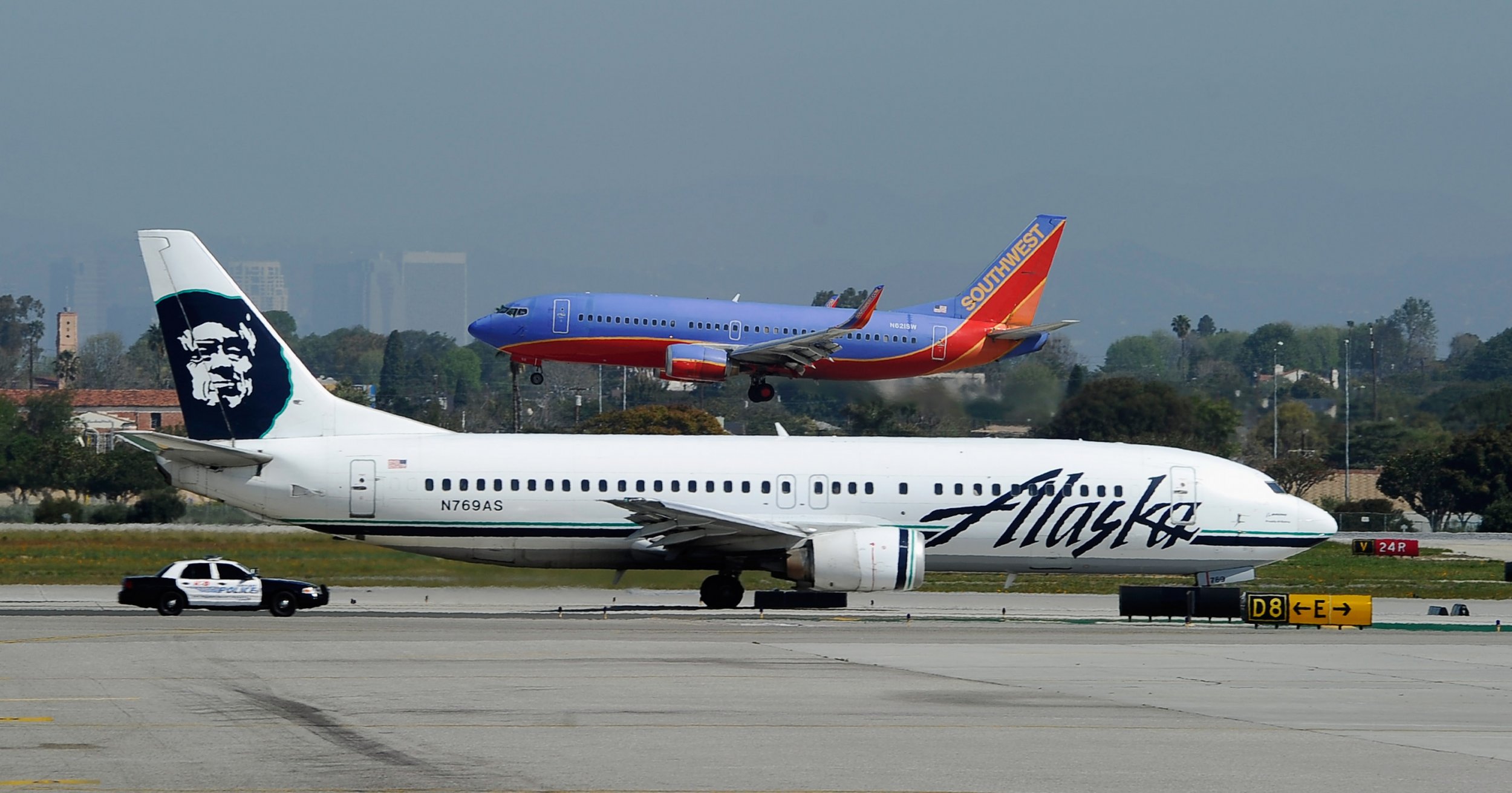 A former pilot for Alaska Airlines will enter a guilty plea in court this week after a random drug and alcohol test revealed that he was flying with three times the legal limit of alcohol in his system during a two-leg flight that terminated at California's John Wayne Airport in June 2014.
David Hans Arnston will serve just over a year in federal prison, according to a plea deal announced by the U.S. Attorney's Office. After being released, he will remain under supervision for three years. Arnston and attorney, Dyke Huish, agreed to enter a guilty plea Tuesday in the U.S. Central District Court of California in Santa Ana County.
"When he was finally caught, the evidence indicates that he had flown with an alcohol level more than three times the legal limit," said U.S. Attorney Nicola T. Hanna in a statement. "Thankfully, Mr. Arntson was never involved in an accident, but his conduct could have resulted in tragic consequences. Very few people will ever hold the lives of so many people in their hands at one time."
Arntson was given two breathalyzer tests that revealed a blood alcohol concentration of 0.134 and 0.142 percent after getting off a flight in Orange County, California in 2014. The federal limit is 0.04 percent blood-alcohol concentration. Arnston, 62, resigned from his position shortly after the occurrence. Arnston, 62, is from Newport Beach, California.
The California native had been a pilot for Alaska airlines for over 20 years, the U.S. attorney's office said. Arnston's attorney told CNN that the former pilot had a clean record in his almost 30 years of flying before the 2014.
According to the U.S. attorney's office, Arnston was an "alcoholic" and the Federal Aviation Administration (FAA) has revoked his ability to pilot a plane.
"The number of serious errors committed by pilots dramatically increases at or above concentrations of 0.04% blood alcohol," according to a guidance from the FAA. Under the FAA's regulations, pilots and crew members cannot operate an aircraft within eight hours of having an alcoholic beverage "from bottle to throttle."
In January, police removed a British Airways pilot from a plane ahead of a flight at Britain's Gatwick Airport after crew members smelled alcohol on the pilot's breath. Around one in every 1,300 pilots attempts to fly drunk, according to a report from Quartz.