Alaska Teen Murdered 'Best Friend' After Man She Met Online Told Her He'd Pay Her Millions: Prosecutors
A 21-year-old man from Indiana posed as a millionaire and offered a teenager in Alaska a vast sum of money to murder another girl, prosecutors say.
Darin Schilmiller, of New Salisbury, has now been indicted alongside five others in relation to the killing of 19-year-old Cynthia Hoffman on June 2. He allegedly posed under the name "Tyler" and offered 18-year-old Denali Brehmer $9 million to orchestrate the murder.
According to prosecutors, the brutal proposal sparked a devastating series of events that has also resulted in the arrest of Kayden McIntosh 16, Caleb Leyland, 19, and two minors.
Hoffman, who is referred to as "CeeCee" in court filings—was killed in Thunderbird Falls close to the Eklutna River from a single gunshot wound to the back of the head. Officials allege Brehmer and McIntosh drove Hoffman to the area, where she was bound. McIntosh allegedly shot Hoffman before moving her body into the river. The pair destroyed some of the victim's items.
Prosecutors say Brehmer recruited McIntosh, Leyland and the minors to assist in the planning or execution of the murder. Schilmiller allegedly wanted Brehmer to sent him videos or photos of the killing. In exchange, he claimed the teens "would receive a significant sum of money."
Hoffman was reported missing by a family member on June 3 after being provided misleading information by the culprits, police said. The victim was described as Brehmer's best friend.
According to local media outlet KTVA, detectives found pornography, SMS texts and footage of sexual assaults on Brehmer's phone that led them to Schilmiller. The FBI traced a number on the device and found it was linked to a Facebook account used by the 21-year-old man.
The Anchorage Daily News reported Brehmer sent images and videos to Schilmiller via Snapchat showing Hoffman tied up before her death, and others were sent after the killing.
KTVA reported that Brehmer told investigators she met Schilmiller online and they had been chatting for several months. He was using a photograph of another male, police said. Brehmer claimed the man also directed her to assault a young child and a 15-year-old.
The assaults took place the the day after Hoffman's death at the behest of Schilmiller, who told police that he blackmailed her, The Anchorage Daily News reported, citing the indictment.
The victim's father, Timothy Hoffman, told the newspaper his daughter had a developmental disability and was vulnerable. "Her disability just made her want to have friends. That's all she wanted, was just to be her friend," he said in comments that were first reported on June 8.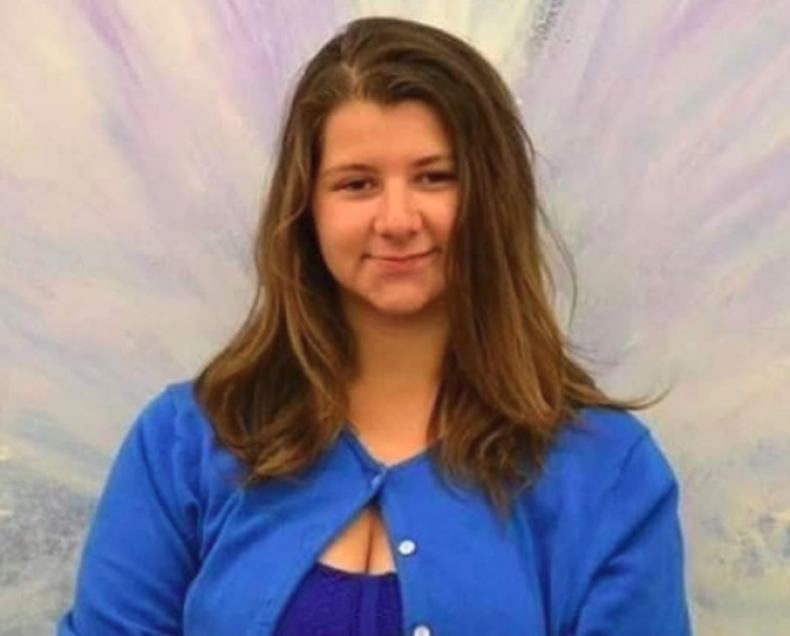 Court documents said: "Interviews and recovered cell phone evidence reveals that during the course of Schilmiller's and Brehmer's relationship, and several weeks before Hoffman's murder, the two began discussing a plan to rape and murder someone in Alaska."
The six indicted individuals have now been charged with murder in the first degree, conspiracy to commit murder in the first degree and two counts of murder in the second degree.
Schilmiller and Brehmer were also indicted on one count of solicitation to commit murder in the first degree. Brehmer was further indicted on a count of tampering with physical evidence and McIntosh was indicted on four counts of evidence tampering.
If convicted at trial, the defendants face a sentence of up to 99 years imprisonment for each of the murder charges.
Brehmer and McIntosh face up to five years imprisonment for each of the tampering with physical evidence charges. Schilmiller, who is being extradited to Alaska, is currently in the custody of the FBI. Brehmer, McIntosh and Leyland are in the custody of the state's Department of Corrections and are set to be arraigned today.