An Alaska lawmaker has apologized for comments he made comparing the state Capitol's coronavirus safety procedures to Nazi Germany's treatment of the Jews.
Rep. Ben Carpenter of Nikiski caused outrage after he compared a new protocol, in which lawmakers are issued with stickers to show they have been screened for COVID-19 before entering the building in Juneau, to Nazis forcing Jewish people to wear a Star of David symbol.
The new system is coming into effect from Monday when legislators reconvene to approve federal coronavirus relief.
"If my sticker falls off, do I get a new one or do I get public shaming too? Are the stickers available as a yellow Star of David?" Carpenter wrote in an email exchange with dozens of members of the House.
Jewish legislators on the email chain were among those who condemned Carpenter for his comments.
"Ben, This is disgusting. Keep your Holocaust jokes to yourself," wrote Democrat Rep. Grier Hopkins.
Carpenter also caused controversy with his interview with Anchorage Daily News, where he attempted to explain his remarks by suggesting Adolf Hitler was not a white supremacist.
"Can you or I—can we even say it is totally out of the realm of possibility that COVID-19 patients will be rounded up and taken somewhere?" he said. "People want to say Hitler was a white supremacist. No. He was fearful of the Jewish nation, and that drove him into some unfathomable atrocities."
Carpenter has now yet again explained his comments regarding the screening and Hitler while apologizing for his comments which "have been perceived by many to be offensive."
In a blog for Must Read Alaska, he added: "The purpose for my word choice in my email was torpedoed by the analogy I chose to use and the inadequacy of a few sentences.
"In haste, I chose to juxtapose a proposed Alaskan legislative requirement to wear a 'COVID-19 free sticker' with the Star of David that the Jews were required by their government to wear during the Holocaust.
"What I couldn't possibly say in the moment was that the Holocaust didn't begin with the labeling of undesirables and heinous deprivation of personal liberty. It began with a contagious fear amongst the German people that eventually led to the widespread support of horrifying government overreach."
Carpenter said that he "could have chosen a different analogy" that didn't detract from his frustration at the government's response to the virus which has killed 10 people in a state populated by 700,000.
"The fear associated with the illness isn't going away. We must not allow our response to our fear to drive us to accept additional security at the expense of our liberty. The price to maintain the freedom and liberties we take for granted is high. We must be willing to pay the price or we will lose both."
Toward the end of this blog, Carpenter added: "I know that white supremacists like Adolf Hitler are fearful bullies who must be exterminated from the face of the earth."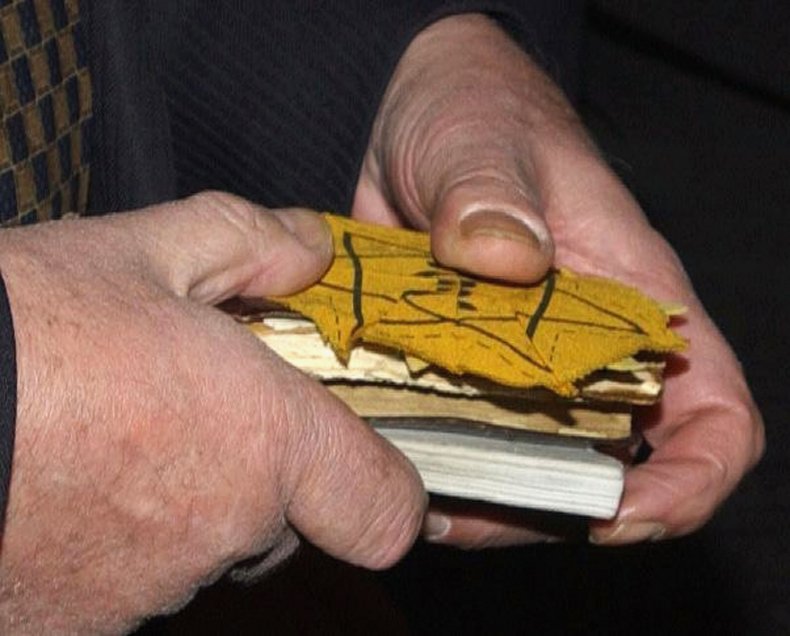 There have been calls for Carpenter to stand down over his comments.
"Anyone who holds such abhorrent anti-Semitic views should not be formulating policy for any state in our nation," Council on American-Islamic Relations National Communications Director Ibrahim Hooper said in a statement.
"Representative Carpenter should resign and make way for someone who will seek to unify our nation at a time of crisis, not attempt to politicize a pandemic that is targeting all Americans, regardless of political beliefs."
Carpenter has been contacted for further comment.
There are 388 confirmed cases of COVID-19 in Alaska, with 10 deaths, according to Johns Hopkins University. In total, 272,265 people have managed to recover from the virus across the U.S.
This graph, provided by Statista, shows the spread of COVID-19 across the U.S.