Alaska Crews Battle Second Wildfire Since Sunday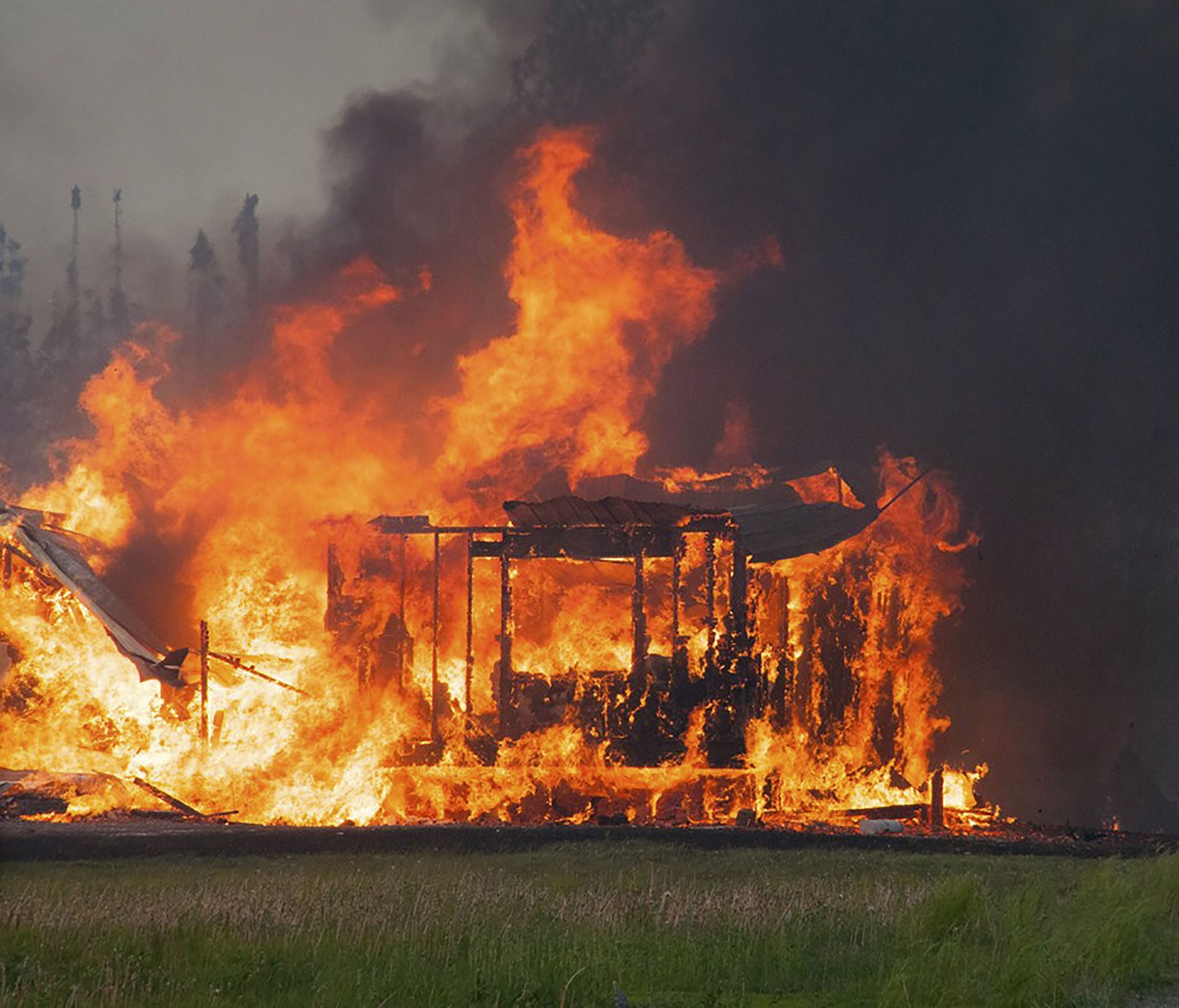 Emergency crews in Alaska continued working Tuesday to contain two major wildfires in the state since the weekend. The Card Street Fire began Monday afternoon on the Kenai Peninsula, about 100 miles south of the Sockeye Fire that began on Sunday.
Soon after residents reported a grass fire on the peninsula Monday afternoon, it spread quickly, burned at least six structures and prompted an evacuation alert. The affected area was estimated at 1,200 acres by Monday night.
While trying to control the flames, officials expanded the evacuation area overnight and into Tuesday. Responding crews were mostly local, but specially trained Hotshot crews are expected on the peninsula by Tuesday night.
Authorities have not yet estimated an updated number of damaged structures.
The first blaze, the Sockeye Fire, started on Sunday afternoon in the town of Willow, moved almost 10 miles from north to south and consumed 6,500 acres in a day, according to the Alaska Division of Forestry. The blaze reached about 7,600 acres on Tuesday. Crews prepared for the chance of dry thunderstorms, strong winds of up to 50 miles per hour and temperatures in the mid-80s.
Crews from the Lower 48 states assisted local firefighters in battling the Sockeye Fire.
Alaska Governor Bill Walker declared a state disaster Monday. The Federal Emergency Management Agency has agreed to provide federal funds to help crews fight the blaze.
The Anchorage Fire Department has issued a temporary burn closure to reduce the risk of an escape fire. They asked residents not to use any open sources of fire, except for covered barbecues, until further notice.