Alaska Father, Son Caught on Video Shooting Mother Bear, Newborn Cubs Dead, Police Say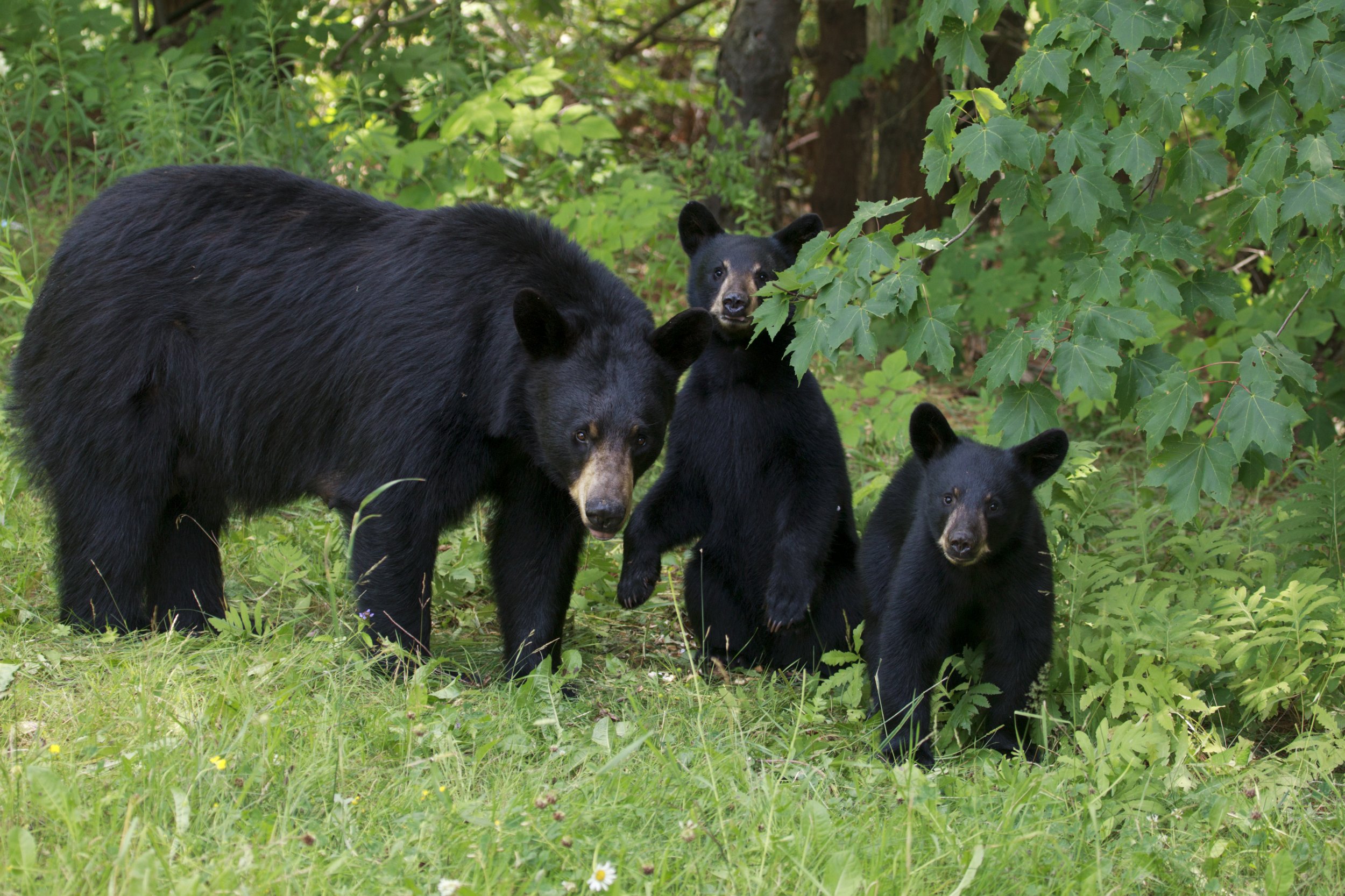 An Alaskan man and his 18-year-old son are facing multiple charges after a video revealed them killing a mother black bear and her two newborn cubs.
Andrew Renner, 41, and his son, Owen Renner, are facing multiple charges including illegally killing a bear after they skied to the animal's den in April. According to KTUU news, the bears were being monitored with motion-activated video cameras just outside the den. The mother bear was shot first, in front of her "shrieking" cubs, before they were both killed.
The men are from Palmer, a city 43 miles northeast of Anchorage. The "poaching incident," as Alaska State Troopers are referring to it, took place on April 14. The study was a partnership between the Alaska Department of Fish and Game and US Forest Service.
"The video shows A. Renner and O. Renner skiing up to the den and then O. Renner firing two shots at the denning sow," the State Trooper report states. "A. Renner then kills the shrieking newborn bear cubs and discards their bodies away from the den."
The father attempted to tell investigators he had shot the mother legally in Granite Bay. He even claimed that he never saw any cubs near the mother bear. Footage showed the father and son return to the den two days later to get rid of the bear cub bodies and pick up their rifle shells.
According to court documents, cited by CBS Sacramento, Owen Renner fired twice to kill the mother. "Cubs began shrieking in the den after the initial shots are fired," the documents state. "The defendants listen for several minutes and eventually realize that it is not the dead sow, but the orphaned cubs, making the sounds.
"The defendants then move closer to the den where Andrew Renner takes aim through his rifle scope only feet away and fires several more shots, killing the newborn cubs."
After noticing the Fish and Game collar, Andrew Renner reportedly says "I'm going to get rid of these guys", referring to the cubs. In one of the video clips provided to the court, Owen Renner says "they'll never be able to link it to us."
The full charges the men face include unlawfully taking a female bear with cubs, unlawfully taking cubs (two charges), possessing and transporting illegally taken game and tampering with evidence.
Alaska Department of Fish and Game did not immediately respond to a request for comment.