Alaska High School Bans Cellphones, and Students Are Happy With the New Rule
Lumen Christi High School in Anchorage, Alaska has banned cellphones from its classrooms—and its students and teachers couldn't be happier with the results, according to MyFox8.
Reporting an increase in productivity, interactivity, and good study habits, the small school with an enrollment of 70 doesn't plan on going back.
"A cell phone really is an addiction and they couldn't go without constantly being glued to the cellphone screen," said Dr. Antje Carlson, Lumen Christi's English Department Chair to KTUU. "We noticed kids were distracted, and they didn't focus on what was going on."
"Over time, I just came to adapt to it," one student told WTVD. "Since we're not on our cellphones, we can interact more."
"One thing I noticed, as a parent and school administrator, is that kids are much more engaged with one another but they are also engaged with other staff," said Anne Gore to KRON, the school's administrative assistant, who also has two children who go to Lumen Christi.
Parents may get in touch with students by calling the main office.
While students are welcome to take their phones to class, once they enter homeroom, their phones are left in an ordered, labeled area, and students may pick them up when class is dismissed for the day.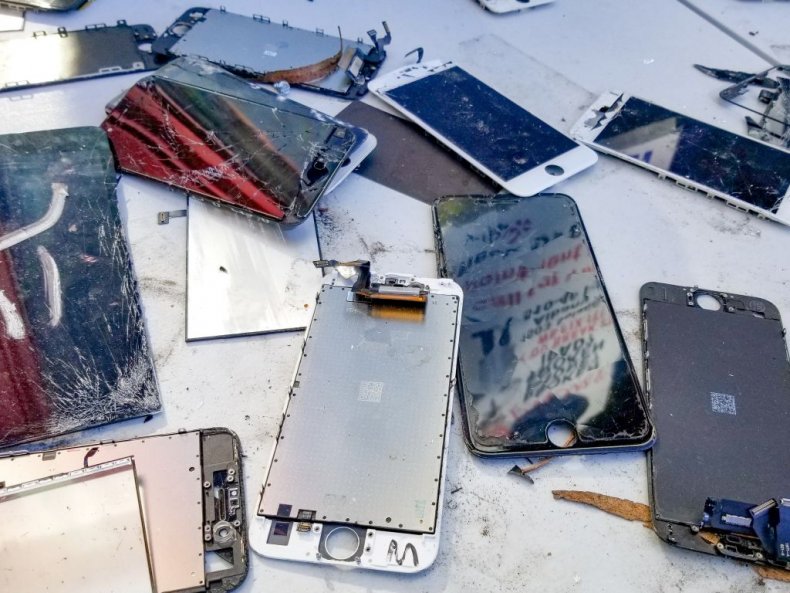 "I've seen a positive effect on our school. People are socializing more, we're actually focusing on school instead of checking our phones all the time," said Joshua Van Tuyl, a student, to KTUU.
"Just in the last month and a half, we've had very, very positive results with the level of interaction students have, the level of engagement students have," Principal Brian Ross said. I think teachers are very appreciative of that."
Lumen Christi High School is just the latest in what's become a nationwide movement to ban phones in the classroom.
San Mateo High School in San Mateo, California banned the devices this year, assigning each student a Yondr pouch, which magnetically locks their phones and keeps them from being used until the final bell rings. That made them the largest high school in America to ban cellphones school-wide.
Parental texting has become a focal point of the reasoning behind the bans, with frequent checking in described as a distraction that keeps kids from focusing on their schoolwork.
"I'm telling you. We wish we would have done it sooner," Carlson said.