A 50-year-old Alaska man named William Alexander pleaded guilty Thursday to threatening to kill congregants of a Los Angeles synagogue.
On November 1, 2019, Alexander contacted a Los Angeles area synagogue using his cell phone in Anchorage, Alaska. He left a voice message threatening to kill the congregants and repeatedly using anti-Jewish slurs, the Department of Justice wrote in a Thursday press release.
He was charged with one count of making threatening interstate communications and one count of intentionally obstructing and attempting to obstruct persons in the enjoyment of their free exercise of religious beliefs through the threatened use of force.
At his plea hearing, Alexander said he left the voice message at the synagogue to discourage congregants from practicing their religion. It's unclear if he had any plans or means to actually carry out his threat. His sentencing hearing will occur on August 23.
"One of the greatest truths about our nations is that everyone has the right to be free from threats of violence because of their religious beliefs," said Assistant Attorney General Kristen Clarke of the Justice Department's Civil Rights Division. "Those individuals who are driven by hate to violate that right will be brought to justice."
"The defendant's conviction in this case sends a strong message that hate crimes will not be tolerated in our free society," Clarke added.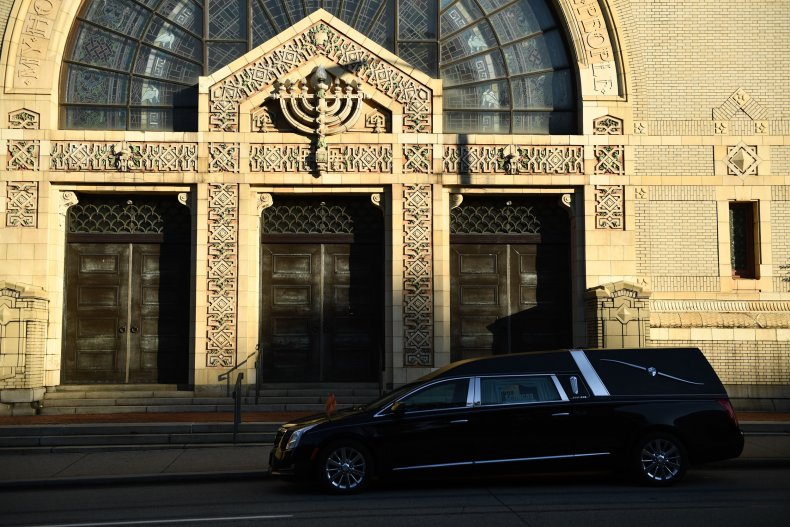 While Jewish people represent less than 2 percent of the U.S. population, according to the American Jewish Committee, a November 2020 FBI Hate Crimes Statistics report said over 60 percent of religious-based hate crimes in 2019. The percentage was 14 percent higher than the reported anti-Jewish hate crimes in 2018.
In late March, an antisemitic white supremacist named F. Glenn Miller asked the Kansas Supreme Court to overturn his 2015 capital murder conviction for shooting three people dead during his 2014 attempt to terrorize the local Jewish community.
During his 2015 trial, Miller explained that he had committed the murders to stop "the Jewish genocide against the white race." He also told jurors that he would kill more Jewish people if he was ever released from prison.
Miller, who was 73 years old at the time of his killings, murdered three people outside of the Jewish Community Center and the Village Shalom care center. His victims were 14-year-old Reat Underwood, Underwood's 69-year-old grandfather William Corporon and a 53-year-old named Terri LaManno. All three were Christian.
Miller was an Army veteran who fought in Vietnam. In 1980, he founded the Carolina Knights of the Ku Klux Klan, an anti-Black hate group. He served as its "grand dragon" and led its marches against civil rights in North and South Carolina.
He subsequently founded the White Patriot Party and later mailed a "Declaration of War" to his followers and the press that "established a point system for the assassination of federal officials, blacks, Jews, gays and others," according to the Kansas City Star.
Miller was arrested around 1988 with several paramilitary members for stowing a large cache of weapons and explosives. Facing sedition charges, Miller made a plea deal with prosecutors to testify against his associates in exchange for a five-year prison sentence.
Miller died in prison in May.
Miller's attack marked the first time that a lone-wolf gunman had targeted a Jewish institution since the 2009 shooting at the U.S. Holocaust Memorial Museum in Washington, D.C., the ADL reported.
Newsweek contacted the Department of Justice for comment.