Alaska Mayor Attends GOP Rally in Armored Car Decorated With Trump Flags
The District 36 Republican Party hosted a pro-Trump rally in the small town of Ketchikan, Alaska, on Saturday, with Mayor Rodney Dial showing up in an armoured car decorated with a Trump banner.
Around 100 attended the event at Ketchikan's downtown cruise ship dock to show their support for the Republican Party. People waved American flags, brought vehicles to the Car Parade and attended a rally to encourage people to vote in the upcoming election.
"House District 36 candidate Leslie Becker escorted by KGB Mayor Rodney Dial in his tank. Welcome to Ketchikan politics," said one Twitter user.
House District 36 candidate Leslie Becker and Ketchikan Gateway Borough Mayor got lots of attention at the event in their six-wheeled armored British Alvis Saracen armored tank. This vehicle was commonly used during the policing of Northern Ireland and in apartheid, during racial segregation in South Africa.
Republican nominee Becker told the crowd on the day: "I want to tell you that I'm a very conservative Republican. I'm fiscally responsible. I had a lot of business background. And I know government isn't exactly like running a business, but we need accountability in how our funds are being applied and how we're using them, and we need to have our departments have some performance expectations so we don't continue to fund a deficit," she told the crowd," reported local radio station KRBD.
Some Alaska residents weren't too impressed by the display: "Fitting that the GOP is riding through the streets in wanna be tanks. They have become the party of armed occupation. Rodney Dial and Leslie Becker such accessible politicians that they hide in armored vehicles. Not good optics. But let's face it. Neither one is good at optics," tweeted Joe Juneau.
Mayor of the Ketchikan Gateway Borough Rodney Dial is an Alaskan native, veteran, and former Alaska State Trooper. In August he vetoed an anti-discrimination ordinance, aimed at protecting individuals from gender discrimination. He rejected it on the basis it conflicted with First Amendment religious expression.
The mayor has come under fire this month for his "all lives matter" stance. "Over the last two months I have been vilified by some for pushing an "all rights matter" approach," he wrote on Facebook. "Rather than picking and choosing whose rights are more important. I even offered to form a local human rights working group to bring community members together to identify solutions and submit to the elected bodies for consideration. Unfortunately there was too much polarization and division and no interest to try. In Ketchikan of the past we could have debated these issues while respecting each other."
Senator Dan Sulllivan, also up for reelection, phoned in from Washington, D.C. to urge attendees at the event to vote Republican.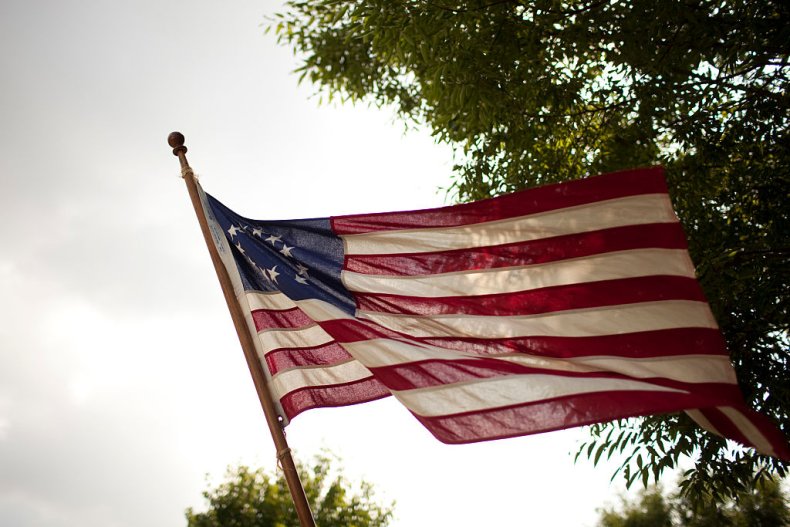 "We can either continue on this positive agenda that we have going right now – rebuilding our military, access to our lands like the Tongass (National Forest), rebuilding our Coast Guard, stationing icebreakers here, enhancing tourism – or we can empower the radical left that has a clear anti-Alaska agenda," he said.