Will North Korea Attack? Alaska's Governor Says He's 'Concerned' About Missiles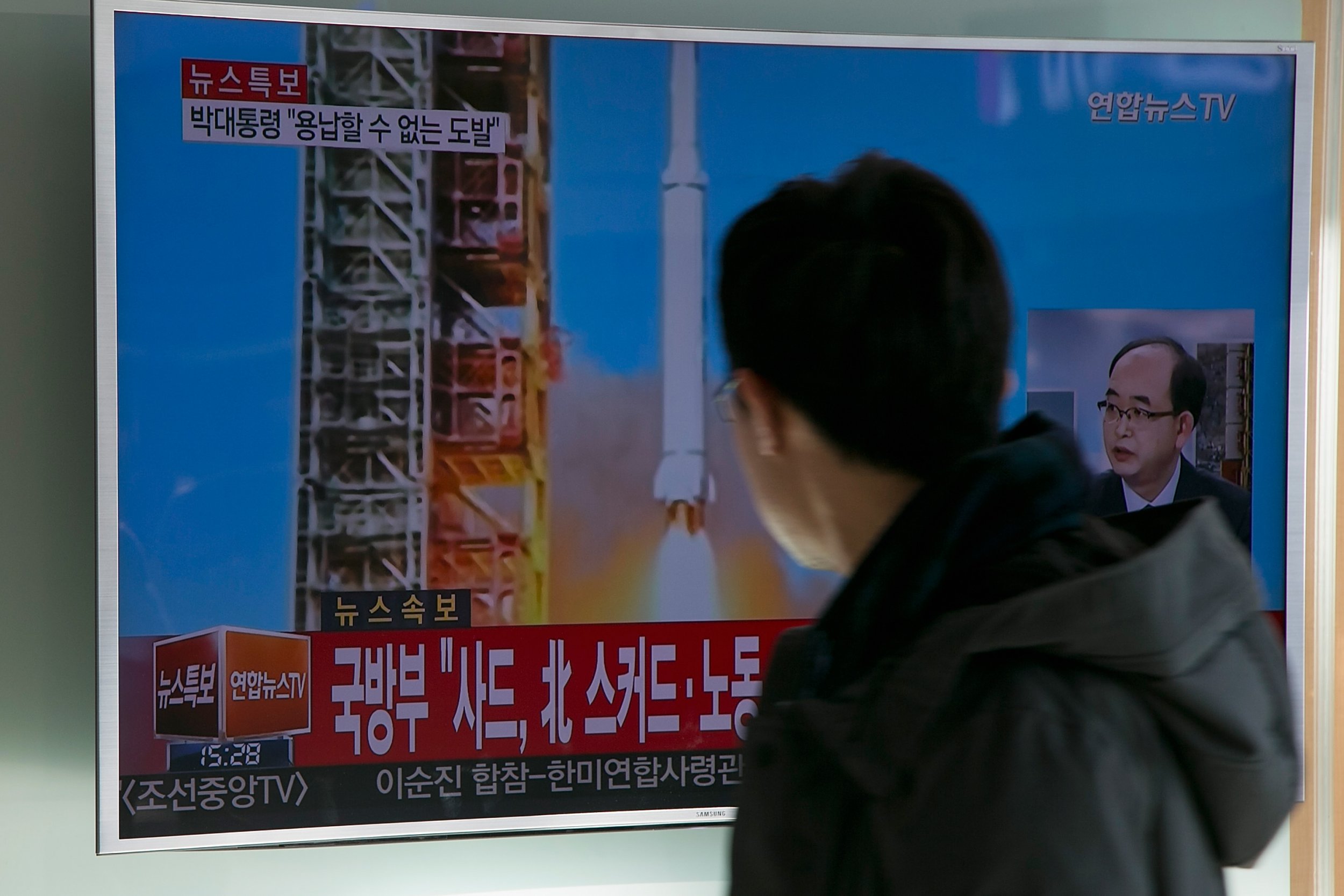 Worried about North Korea? You're not alone—Alaska Governor Bill Walker is right there with you.
Walker, an Independent, told Politico in a podcast released Tuesday that "of course" he was concerned about the possibility that a missile from North Korea could hit the state. He said although "no one's hiding under the desk that I know of at this point," he was keeping an eye on threats to Alaska given Pyongyang's rapidly evolving capabilities.
"We are in the trajectory zone from North Korea," Walker told Politico.
Walker's remarks came out on an already busy North Korea news day. On Tuesday afternoon, a Washington Post report revealed that North Korea has already created nuclear weapons to go inside missiles. Afterward, President Donald Trump said the reclusive nation "best not make any more threats to the United States" or it would risk of facing "fire and fury like the world has never seen," and North Korea's military threatened to strike Guam.
Secretary of State Rex Tillerson told reporters Wednesday that there was no cause for alarm, and "Americans should sleep well at night." But Walker's anxiety over North Korea is a topic he's been addressing for a while. Experts concluded last month that, while Pyongyang's intercontinental ballistic missiles likely couldn't reach the contiguous U.S., "all of Alaska" was at risk.
In response, Walker has focused his comments mostly on his desire to beef up defense in the Last Frontier. For example, he told the Ketchikan Daily News recently that he wanted to re-establish a naval base in Alaska.
"Even before those [reports] coming out, I have had a number of briefings as far as the severity of the situation," Walker said July 10, as quoted by KTOO. "Here we are again talking about our strategic location and doing what we need to be on the trajectory of getting additional military presence in Alaska."
Walker is not the only Alaskan lawmaker discussing North Korea. Republican Senator Dan Sullivan told Fox News Tuesday that Trump would have to work with Congress in order to launch a pre-emptive strike against Pyongyang. And last month, Sullivan said in a statement that the U.S. "cannot and will not allow an irrational dictator to have a capability that threatens millions of American lives. Period."