Alaska Paratrooper Was Crushed by Mobile Kitchen: Report
A 20-year-old paratrooper who died in an accident in Alaska in January was killed when a containerized kitchen fell on her, according to a report released by the U.S. Army.
The soldier, who died during the incident was identified as Spc. Karolina Ferrer-Padilla, according to the Army Times, which first wrote about the report on Friday afternoon.
In its report, the Army says the accident, which occurred at Joint Base Elmendorf-Richardson, happened when the soldier was lowering the mobile kitchen "during a tire change." The report states that the soldier "was removing one of the jack stands when the CK tipped over approximately 90-degrees, landing on top of the soldier."
"Due to reduced traction from an icy surface, the soldier was unable to get clear of the equipment and was killed instantly," it continues.
The soldier was pronounced dead at the scene and the Army Combat Readiness Center is investigating the incident.
The Army stated that since Fiscal Year 2017, it has lost roughly one soldier per year "to industrial/occupational mishaps."
"This tragedy was the first fatal industrial/occupational mishap of FY22," it wrote in its report.
According to Alaska Structures, a company that produces containerized kitchens, the mobile units "offer the shortest setup time for high volume kitchens operating in remote military theaters."
"They can be easily transported to the site by any 5-ton medium tactical vehicle and remain on the chassis for short deployments or placed on the ground to support long-term military operations," the company writes on its website. "Once on-site, a container kitchen can be operational in less than 30 minutes."
The company adds that the "field kitchens" weigh 3,500 pounds, though it's unclear how much the unit that killed Ferrer-Padilla weighed.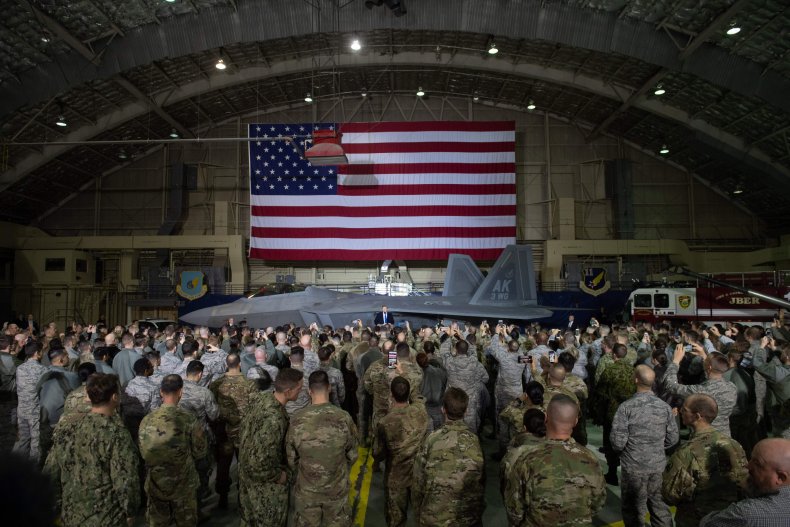 In a statement last month, Ferrer-Padilla's battalion commander, Lt. Col. Justin Pritchard, said Ferrer-Padilla "was a dedicated professional, loving wife, and faithful friend."
"An aspiring leader, she brought joy and inspiration to all her fellow paratroopers. The Oak Battalion and Spartan Brigade grieve alongside her family and friends, and offer our sincere condolences," he added.
According to the Army, Ferrer-Padilla was from Santa Isabel, Puerto Rico. She joined the Army in 2019, and trained in different locations before arriving in Alaska in August 2020.
The Army Times reported that Ferrer-Padilla is the second soldier to die in an on-duty accident in the current fiscal year. In the first incident in October, Pfc. Patrick Hernandez died in a crash in North Carolina.