Alaska Prison Accused of Starving, Serving Pork Products to Muslim Inmates During Ramadan
The Alaska Department of Corrections (DOC) is facing allegations that Muslim prisoners are being "starved" and fed pork products during the holy month of Ramadan. The Council on American-Islamic Relations (CAIR) filed a lawsuit Tuesday claiming that officials at the Anchorage Correctional Complex violated inmates' constitutional rights.
The lawsuit alleged that two inmates at Anchorage Correctional Complex are not receiving the appropriate meals or necessary calories during Ramadan. In a statement, CAIR claimed that the two inmates have been given as little as 500 calories on some days, "which amounts to a starvation diet."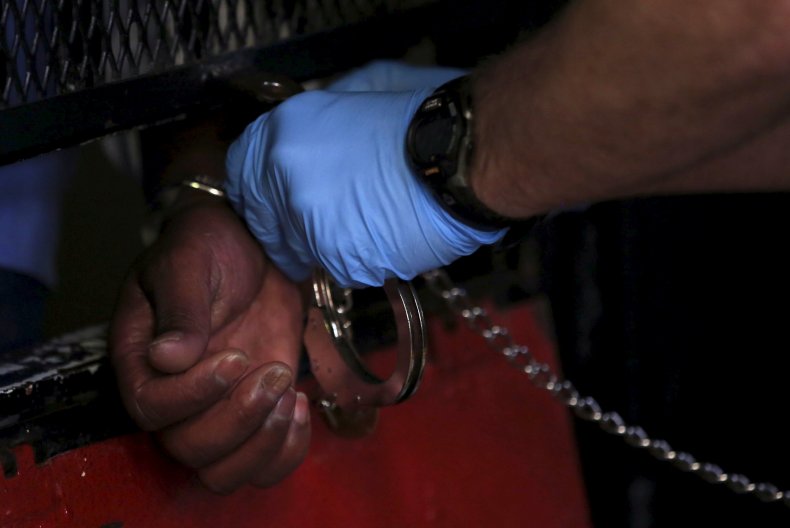 During the month of Ramadan, which began on May 15 in the United States, Muslims are required to fast during daylight hours.
The lawsuit stated that the correctional facility is required to provide prisoners with three meals a day, including two hot meals. Legally, correctional facilities are also required to "allow for the temporary accommodation of multi-day religious fasting and dietary prohibitions, including fasting during Ramadan," the suit noted.
Instead, the Anchorage Correctional Complex gave "cold meals" ranging from 500 to 1,000 calories, significantly lower than typical hot meals that range from 2,600 to 2,800 calories, according to the lawsuit.
The lawsuit also claimed the inmates' meals included pork, which Muslims are not permitted to eat. In addition to fasting, the Muslim inmates were forced to go with even fewer calories when they were given bologna sandwiches.
"The Constitution and Congress forbid prisons from compelling inmates to choose between their faith and food," CAIR's National Litigation Director Lena Masri said in a statement. "We hope that a court will do what Anchorage Correctional Complex officials will not: ensure that Muslim inmates are not starved or forced to violate the principles of their faith during the holy month of Ramadan."
Alaska DOC did not immediately respond to Newsweek's request for comment. In a statement to The Hill, spokeswoman Megan Edge said the department provides inmates observing Ramadan two "sack meals" which they can eat at "the time that best facilitates their fasting."
"DOC accommodates many different faiths inside of our facilities - including those who identify as Muslim," Edge said. "To the best of our ability, in accordance with Islamic Law, we are providing our Muslim residents the opportunity to succeed during Ramadan by being able to abstain totally from food and drink between dawn and dusk."
CAIR's lawsuit asks that a court require the Alaska DOC provide Muslim inmates with a "balanced nutritional diet" while they observe Ramadan. The suit also seeks an unspecified amount of damages.