Alaska's Semisopochnoi Volcano Experiences 'Explosive Eruption,' USGS Reports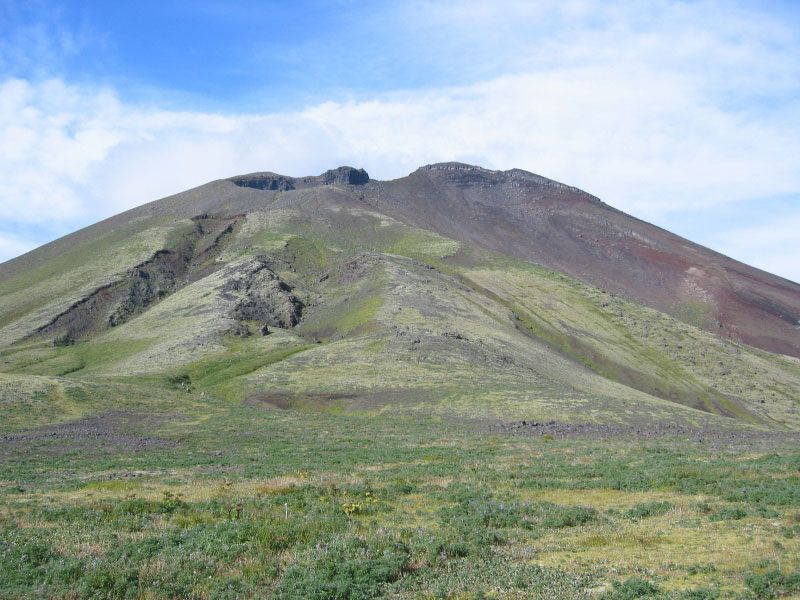 An "explosive eruption" has been detected at the uninhabited Semisopochnoi Island in the Aleutians West Census Area, Alaska.
The United States Geological Survey (USGS) reported that a "strong seismic tremor from Semisopochnoi" began at 8:47 p.m. local time Thursday (12:47 a.m. ET Friday). As of the most recent update, the tremor is "diminishing."
Satellite data, the agency reported, revealed a "small ash cloud" rising to about 12,000 feet.
Alaska Volcano Observatory's David Fee told Newsweek that the volcano had been showing signs of unrest and experiencing eruptions for the month and a half before this escalation.
The USGS raised Semisopochnoi's volcano alert level to "watch," signalling "heightened or escalating unrest" with a rising risk of eruption on an uncertain time frame. Alternatively, watch can mean an eruption has begun, but "poses limited hazards."
The agency also raised its aviation color code from yellow to orange, which signals the volcano is experiencing "heightened or escalating unrest with increased potential of eruption, timeframe uncertain."
It can also mean an eruption has started, but isn't releasing significant amounts of ash.
Because there is no human population on the island, Fee explained, "the primary hazard during an eruption is to aviation. We have no signs that this a precursor to other volcanic activity."
Semisopochnoi Island—also known as Unyak Island—is one of the Rat Islands in Alaska's western Aleutian Islands. It lies on the far eastern edge of the United States and the North American continent, less than 0.3 degrees from the 180th meridian—the circle geographers use to split up Earth into the Eastern and Western Hemispheres.
A number of volcanoes are found on the island including Mount Cerberus, which is named for the Greek mythological three-headed dog. The volcano's tallest peak stands over 5,250 feet high, according to a USGS listing.
Semisopochnoi Island previously experienced an eruption between April 13, 1987 and May 26, 1987, according to the latest USGS national volcanic threat assessment report, posted Monday. It saw earthquake swarms over the summer of 2014 and the spring of 2015.
Semisopochnoi is ranked 55 out of 161 U.S. volcanoes on the agency's threat ranking list. It's labeled orange alongside 38 other volcanoes with a "high" threat. Alaska's volcanoes, the report noted, "dominate" the high and moderate threat listings and "can have a substantial effect on national and international aviation."
"Large eruptions anywhere from volcanoes in high and moderate categories could also cause significant disasters," the document added.
Although it's home to no native land mammals, a 2004 survey revealed the island was home to over a million seabirds, including Least Auklets and Crested Auklets. Foxes—which were eradicated from the island back in 1997—decimated populations of ground and burrow-nesting birds including the Aleutian Cackling Goose and the Tufted Puffin.
This article has been updated to include comment from David Fee.