Alaska: Thawing Permafrost Is Going to Make Whole Towns Collapse—So They're Using Giant Refrigerators to Keep Ground Frozen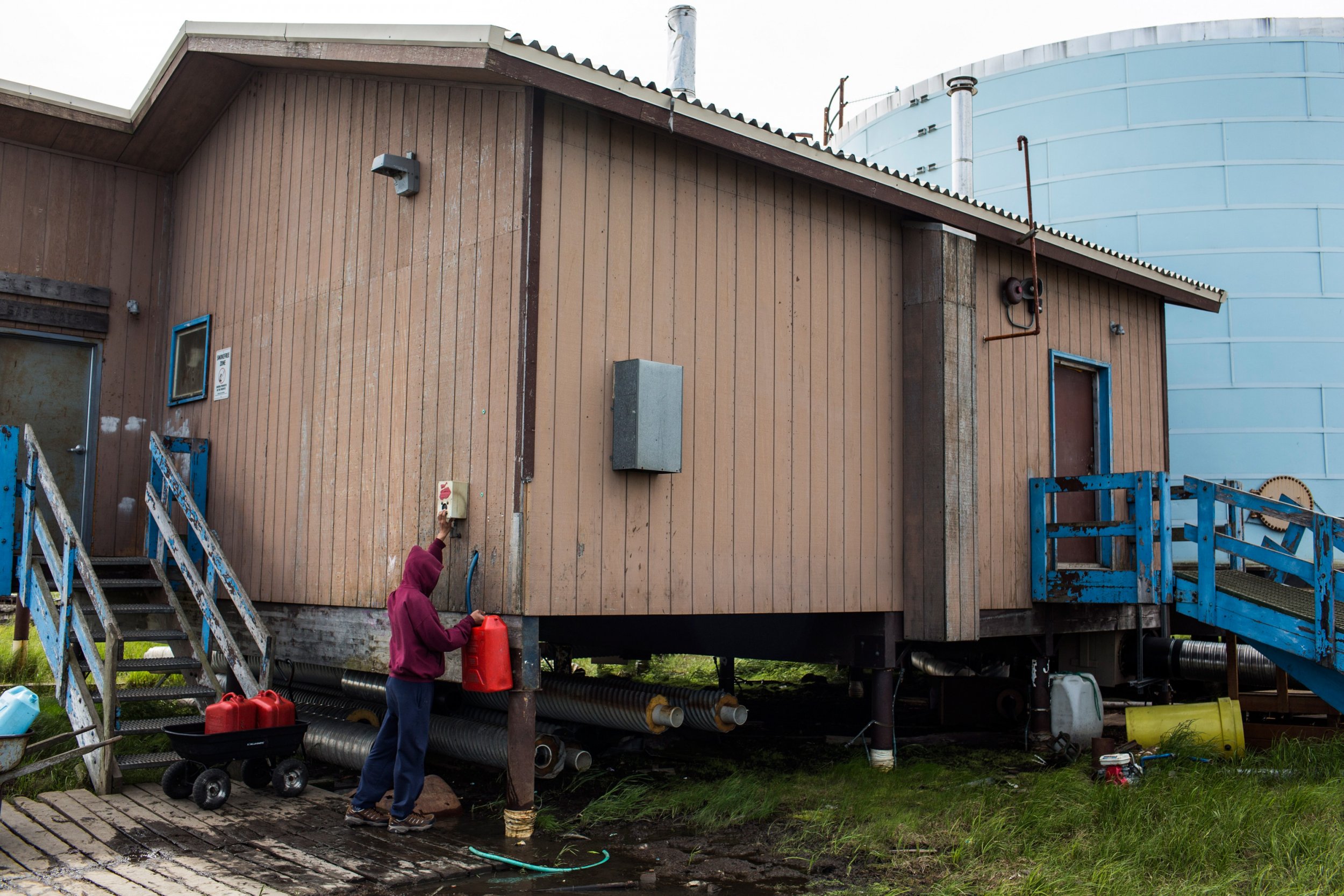 A new hospital in Bethel, Alaska, has adopted a high-tech way to avoid from sinking into the Earth as thawing permafrost brought on by climate change wreaks havoc on the local landscape.
"In the case of the hospital project, which is a critical facility, we are making the investment to also install thermal probes which are actually machines that keep the ground refrigerated year-round," Kent Crandall, a project manager with the firm Arcadis overseeing the hospital's construction, told Yale Climate Connections Wednesday.
About 85 percent of the ground beneath the state is permafrost—a frozen layer of earth beneath the topsoil. Permafrost is thawing around the world as climate change pushes global temperatures to increase 1.5 degrees Celsius warmer than temperatures in the late 1800s within the next nine years.
Whole cities in Russia built on permafrost are already feeling the effects and crumbling into the earth. As the ground thaws, it becomes waterlogged and collapses.
The permafrost in and around Bethel is thawing faster than other parts of the state. The city of 6,378 is seeing roads buckle and shift and buildings go sideways. In October, the Office of Children's Services building was torn down after it shifted last year in a permafrost thaw and freeze.
Traditionally, the foundations for buildings in Bethel are formed by pilings, metal rods stuck deep into the permafrost. "They're tending to place piling a little bit deeper now," said Crandall.
He and Arcadis have been called in to work on the $300 million expansion and renovation of the Yukon-Kuskokwim Health Corp's hospital and outpatient clinics in Bethel.
Read more: Thawing permafrost a threat to structures, lives in Arctic cities
The permafrost has thawed near the perimeter of the hospital, so instead of drilling down 110 feet to get to permafrost that will melt anyway, Crandall's team of engineers are dropping thermal probes into the ground.
The probes, Crandall recently told the Alaska Dispatch News, will extract heat from under the old hospital and new additions uniformly and allow construction crews to only drive the piling foundation to a depth of 55 feet.
A ground cooling system is also being installed under the buildings, and thick insulation put down. Crandall said he wants to hospital to become "a frozen island" in Alaska's shifting landscape.