Billionaire David Rubenstein's wife broke Alaska-sized promise, editor says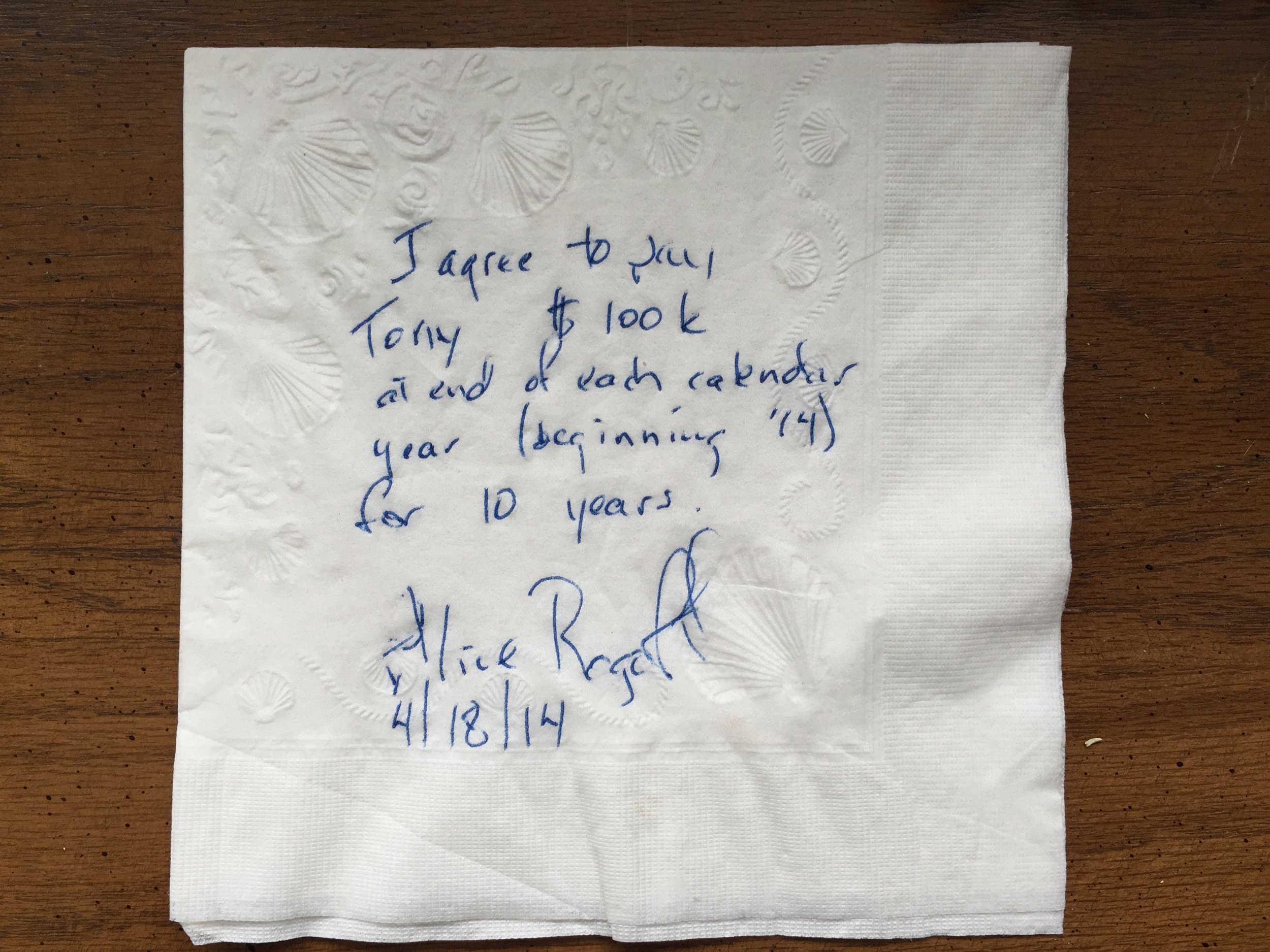 The relationship that reshaped Alaska journalism in the 21st century began and ended with deals inked on napkins. Tony Hopfinger, the reporter who founded the Alaska Dispatch website, filed a lawsuit Wednesday against the wealthy publisher who bought the site from him and went on to buy the state's largest newspaper. He claims she refuses to pay him the $1 million she promised for his final stake in the website he started in the spare bedroom of his small home in East Anchorage.
Hopfinger founded the Alaska Dispatch in 2008 with his then-wife, and they broke news on oil industry corruption. The next year, Hopfinger sold a 90 percent share in the business to longtime Washington, D.C., insider Alice Rogoff, the wife of billionaire financier David Rubenstein, who says she fell in love with Alaska about 15 years ago when she flew along the path of the Iditarod sled dog race and met Alaska Native artists in remote villages.
"This place is my second home," Rogoff said in a Washington Post profile last year, speaking with the writer in Nome as she flew a team of journalists who were covering the Iditarod across the frozen landscape from race checkpoint to checkpoint. Last year, Rogoff solidified her reputation as the "Katharine Graham of the North" when she hosted President Barack Obama for a private dinner party at her Anchorage home.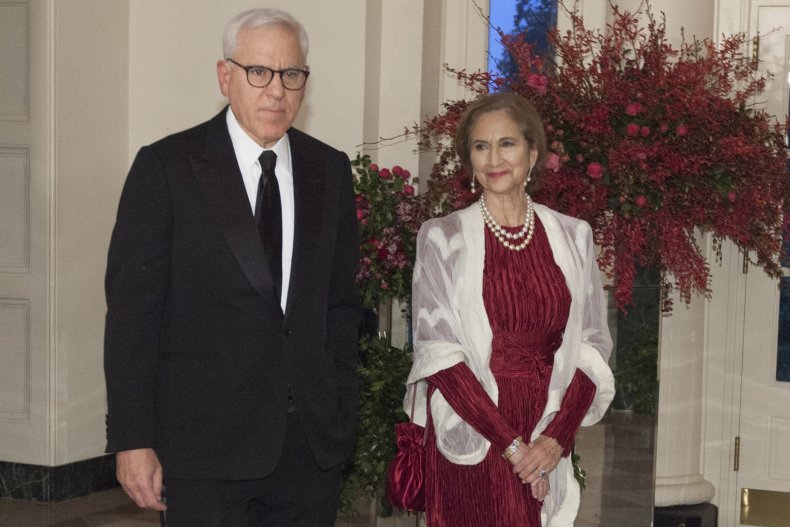 Hopfinger made the initial deal with Rogoff over burgers at a lakeside hotel in Anchorage, and they reportedly inked their agreement on a napkin as seaplanes took off and landed nearby. With funding from Rogoff and with Hopfinger as editor, the Dispatch grew, hiring editors and reporters (including this writer) who worked in an airplane hangar where Rogoff kept the small plane she used to jump around the state.
"For almost the entire time I've known Alice, with the exception of the last six months, she was a great partner in doing journalism, and a friend. We talked virtually every day. We were really close," Hopfinger told me, adding that they shared the same vision for a digital news organization that covered the entire state.
When Rogoff began talks to purchase the Anchorage Daily News in 2013, Hopfinger told her he didn't want to be an owner in the new operation that would consolidate the Dispatch and the News, in part because he didn't want to own an investment in "the dying newspaper industry." Rogoff agreed to buy out his 5 percent stake in the Dispatch for $1 million, to be paid in $100,000 chunks over 10 years, according to Hopfinger's lawsuit. (Dispatch co-founder Amanda Coyne sold Rogoff her 5 percent stake in 2012.)
Rogoff disputed that description of their deal in a press release Thursday, saying that the $100,000 per year described on the napkin was to be a payment that was contingent on Hopfinger dedicating himself to the success of the newspaper.
Rogoff and her lawyers told Hopfinger the paperwork for his buyout was held up by conditions of the $13 million loan she took out to buy the News, but when he confronted her in April 2014, she gave him "a promise on a cocktail napkin: 'I agree to pay Tony $100K at the end of each calendar year (beginning '14) for 10 years,'" according to the suit, filed in an Anchorage court Wednesday.
"When Rogoff handed the signed napkin to Hopfinger, with her attorney present, she suggested that he should 'show this to the judge if I don't ever pay you.'" Hopfinger says he agreed to the unconventional contract because that was how they had operated in the past, and because he didn't want to hold up her deal to buy the newspaper. "She had always kept her word to me," he says.
Newspaper company McClatchy sold the Anchorage Daily News, winner of public service Pulitzer Prizes in 1976 and 1989, to Rogoff for $34 million in April 2014. Reuters said it was "[t]he first time a local news upstart has purchased the local daily newspaper in its market." After the fractious merger of the two newsrooms, Hopfinger became the editor of the new Alaska Dispatch News, and Rogoff gave him the first $100,000 payment on January 1, 2015, according to his suit.
But the friendly deal signed on a cocktail napkin would not survive the year. Hopfinger stepped down as editor to return to his hometown of Chicago so he could care for his mother and brother—both of whom were suffering from cancer—but remained the company's president, according to a Dispatch News press release in April 2015. Rogoff canceled a November meeting with Hopfinger at which they planned to finalize his contract, and then her lawyers told Hopfinger she would make one more $100,000 payment on January 1, 2016, but didn't agree to make any further payments, according to his suit.
Hopfinger says the day after Rogoff didn't show for the November meeting, he asked her in the office why she wasn't living up to their agreement. He says she told him, "I'm a failure. The company is losing so much money. I don't know what to do," adding that if he wanted to get paid, he should "get in line." (Rogoff said through her lawyer that she does not remember saying this.)
On December 2, 2015, Rogoff and Hopfinger argued about their agreement in a parking lot in downtown Anchorage after they looked at a potential location for a printing press. Rogoff complained about some of her suppliers being bullies, according to Hopfinger. "I said, 'Speaking of bullies, are you ever going to pay me?' And she walked off to her car. She wouldn't even talk to me."
Hopfinger left on his honeymoon the next week (Rogoff had attended his May wedding), and upon his return in early January, he says, the Dispatch News chief financial officer told him he had been fired. "When you scream at your boss and use expletives and then leave the state, I think any normal person is going to understand that that means quitting your job," Rogoff's lawyer told the Dispatch News.
Rogoff said in her press release that her financial assistance supported Hopfinger's journalistic aspirations and catapulted him into control as the editor of the Dispatch News. "Unfortunately, Hopfinger did not live up to his promises and has remarried and permanently relocated to Chicago with no apparent plans to return or to provide support to the Alaska Dispatch News." Rogoff attorney David Karl Gross says that co-founder Coyne sold her 5 percent stake in 2012 for $5,000, so he argued it doesn't make sense that another 5 percent share would be worth $1 million a year later when the company was in even more debt.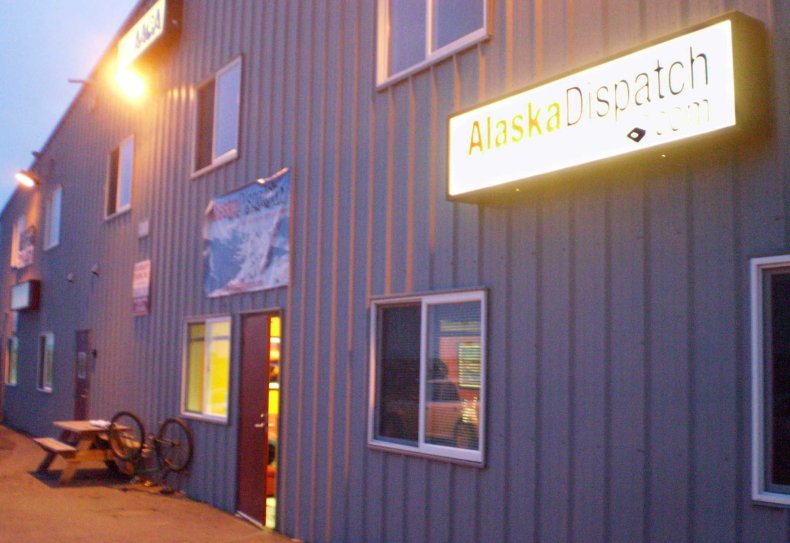 When I was a child, my mother's closest friend worked as an Anchorage Daily News reporter, and I was ecstatic one Saturday when she gave me a tour of the newsroom and handed me the color Sunday comics a day early. When Hopfinger and Rogoff came together to ramp up Alaska Dispatch in 2009, I was the first employee. I wrote stories at Hopfinger's kitchen table before we moved into that airplane hangar, where I screwed together our desks and typed alongside a handful of fellow journalists, sometimes stopping work to help Rogoff push her Cessna 206 out of the hanger.
Hopfinger was a tough editor and a friend, while Rogoff was a supportive and inspiring publisher who gave her staff the resources to do important work. The pair cheered each other on as the Dispatch broke big stories and won state and regional awards.
"I miss our friendship," Hopfinger says. Rogoff was polite to me on the phone but wouldn't speak about the suit. Now the two people who disrupted and defined Alaska journalism over the past eight years are locked in an ugly court battle over money and promises at the company they built together.