Alaskan Officials Investigate Beheading of 25 Walruses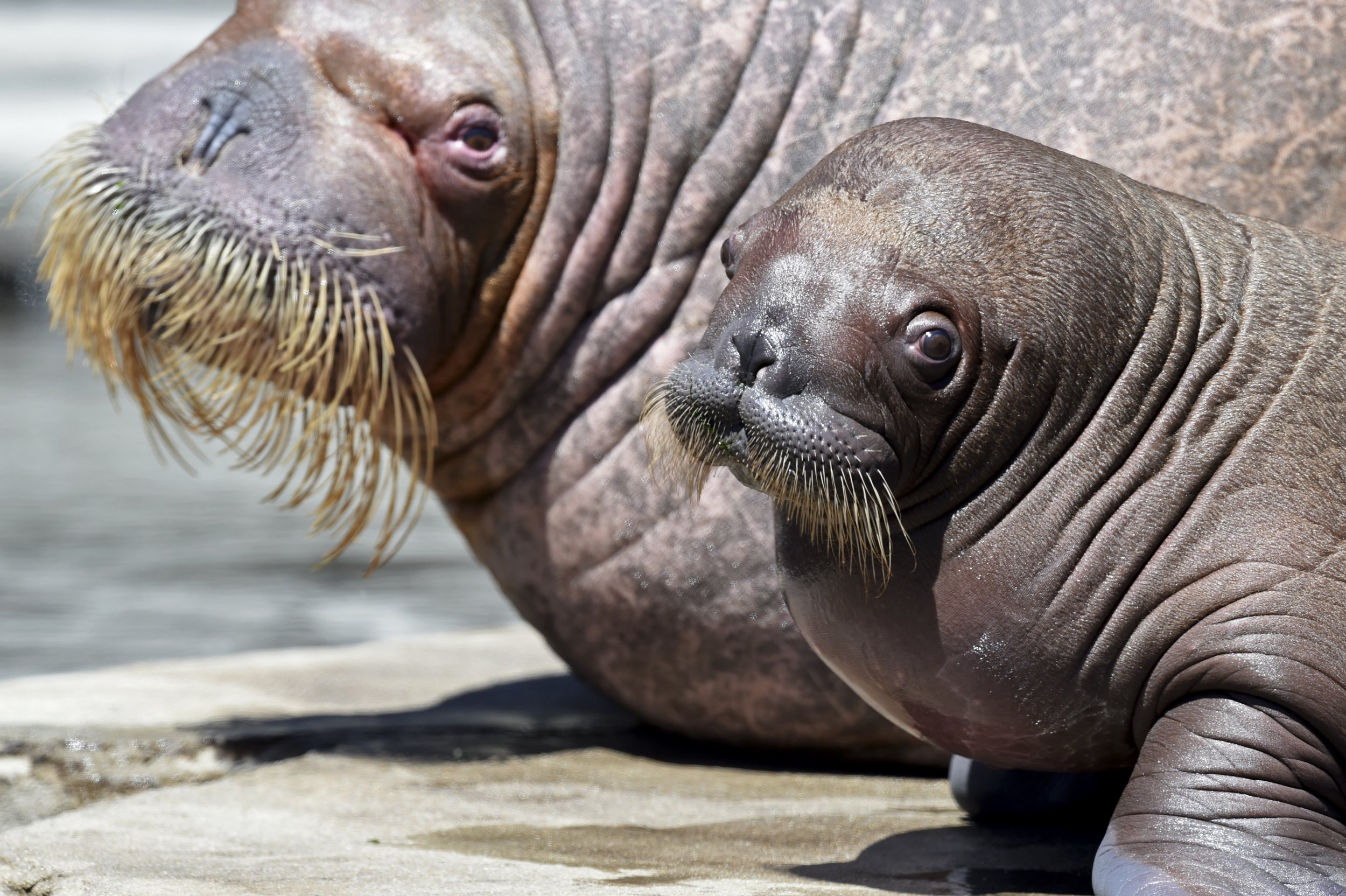 The deaths of 25 walruses are being investigated near Cape Lisburne, Alaska after photographs reportedly showed the animals, including a dozen babies, had been shot and beheaded, according to Alaska Dispatch News.
Officials with the U.S. Fish and Wildlife Service in Alaska were first notified of the incident when they received an email containing photographs of the animals earlier this month. From there, an investigation began.
"They were reporting that these animals had been shot and their heads had been taken," Andrea Medeiros, a spokeswoman for the service, told the Dispatch News. "Time is of the essence in a case like this. You have to get out there and look at the animals, because you have animals that can feed on these carcasses and crime scenes can be damaged by natural feeding."
Killing walruses is not strictly illegal in the northernmost state: Native Alaskans are allowed to kill the animals for food. However, killing a walrus just for its tusk is not allowed.
"To take walrus legally, it has to be nonwasteful take—they can't just kill an animal for the ivory, and of course non-Natives are not allowed to take walruses," Medeiros explained.
A second group of dead walruses was found near Point Lay, Alaska last week; however, these 37 walruses are thought to have died of natural causes. According to the Associated Press, walruses can die from trampling and exhaustion. Babies can die if separated from their mothers.