Watch: Alastair Brownlee Helps Brother Jonny Over Line After Triathlon Collapse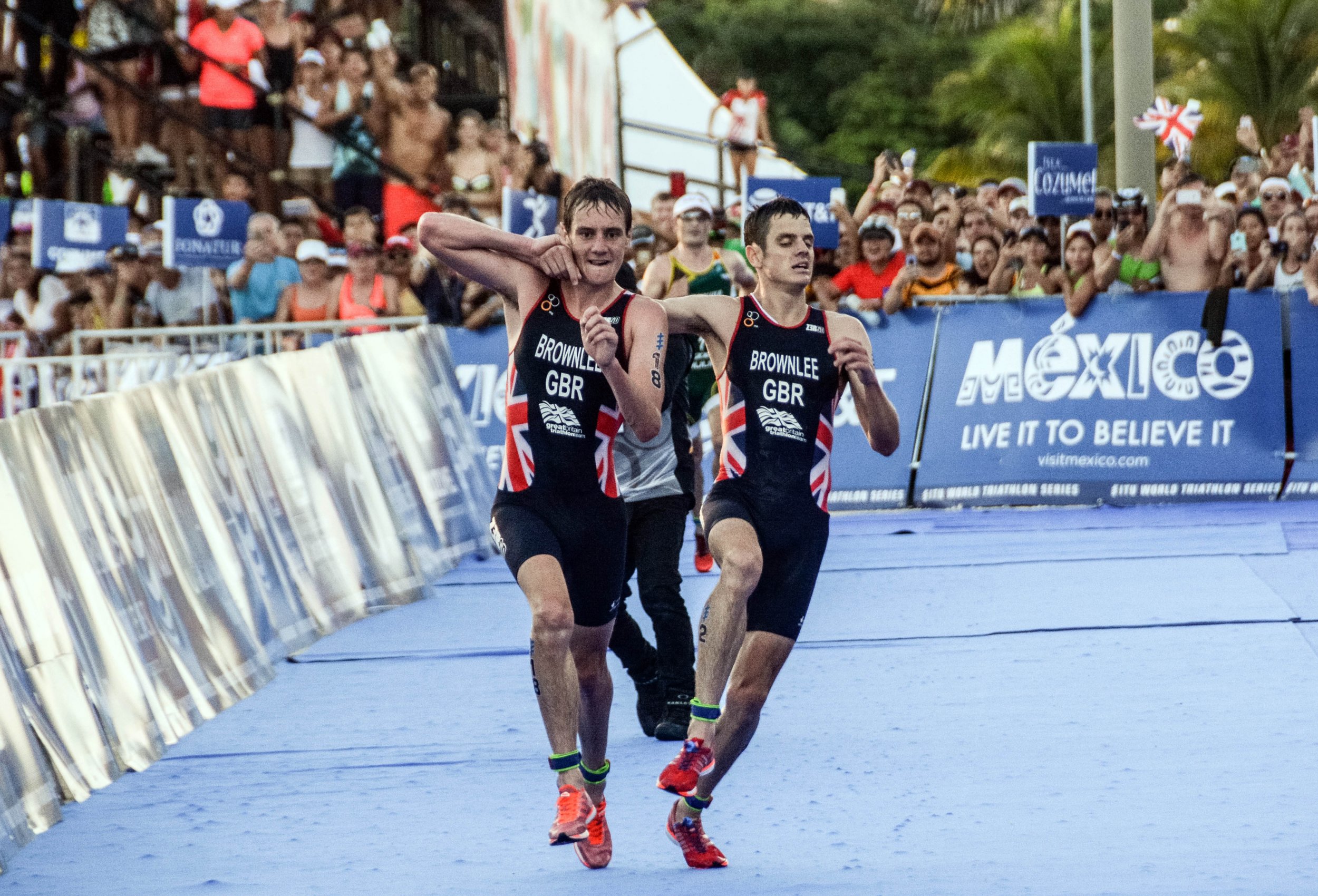 It was a sight to prove professional sport is not only about crushing your opponent's morale into the dust.
Jonny Brownlee, the Olympic silver medalist from the Rio de Janeiro Olympic Games, swayed on his feet while leading the World Triathlon Series event in Cozumel, Mexico, with 700 meters to go.
Suffering from heat stroke, Jonny was propped up by his brother Alastair, who won gold ahead of him in Rio.
The elder Brownlee pushed Jonny across the line in second, later describing him as "as close to death as you can be in sport."
World Triathlon announced after the race that Jonny had gone to hospital as a precaution.