Albania Earthquake Leaves at Least Six Dead Hit as 6.4-Magnitude Quake Hits Tirana
A powerful earthquake measuring 6.4 in magnitude hit the southeastern European nation of Albania on Tuesday, leaving at least six people dead.
The quake struck just before 4 a.m. local time with the epicenter located 19 miles west of the capital Tirana at a depth of 6 miles, according to the U.S. Geological Survey.
The tremor is the most powerful to hit the country in decades—and the second strong quake in the past two months to affect the region, Reuters reported. On September 21, a 5.6-magnitude earthquake shook the country, causing damage to around 500 structures.
The latest tremor caused several buildings to collapse, burying people in the wreckage. According to Albania's Defense Ministry, the bodies of two women were found in the rubble of a collapsed apartment building in Thumane—a village in the north of the country.
Meanwhile, emergency workers found three bodies in the rubble of two buildings in the nearby port city of Durres. Authorities say that one of the victims was an elderly woman who was able to save her grandson by cradling him with her body.
A spokesperson for the Defense Ministry also said that one man had died in Kurbin—north of Tirana—after panicking and jumping out of a building.
Authorities said that the worst of the damage from the quake was in Durres, and several people from the city have been hospitalized.
The graphic below, provided by Statista, shows the economic losses from natural and man-made disasters.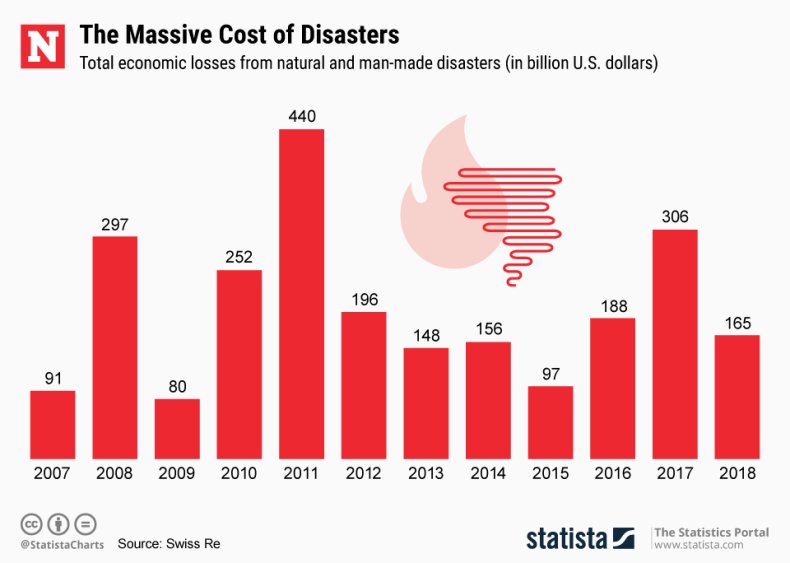 "Firefighters and army staff are helping residents [caught] under the rubble," in Durres and Thumane, the Defense Ministry spokesperson told reporters.
One man told Albanian station News24 TV that some of his loved ones were still trapped in a collapsed apartment building in Durres.
"I talked with my daughter and niece on the phone," the unidentified man said. "They said they are well and are waiting for the rescue. Could not talk to my wife. There are other families, but I could not talk to them."
Albanian police have urged people in Durres and the surrounding areas not to drive so that the roads are clear for emergency service workers.
A strong aftershock was felt in Tirana around three hours after the main quake. There were also several smaller tremors before it.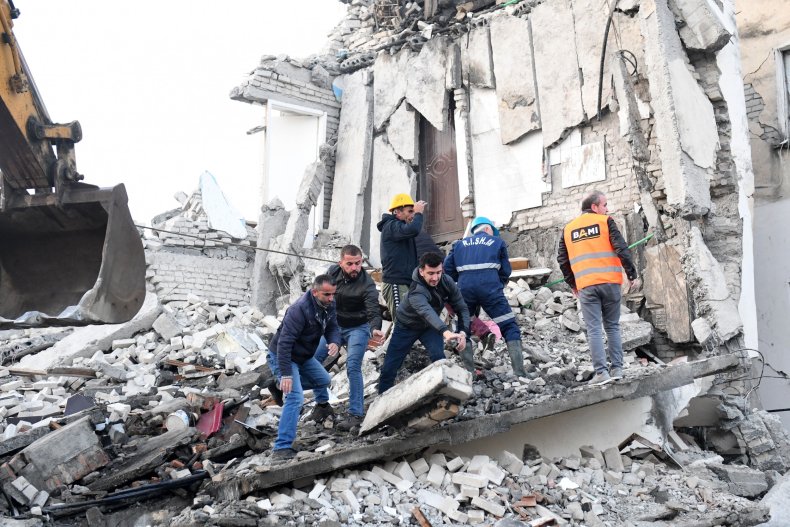 "We were awake because of the previous quakes, but the last one shook us around. Everything at home kept falling down," Refik, a Tirana resident, told Reuters, describing his experience of the event.
Albania and the surrounding region is relatively seismically active. But the latest quake was the most powerful to strike the country in 30 years.