Military Vet and Animal Rescuer Known As 'Alley Cat' Beaten to Death and Tied to Bed by 14-year-old Girl, Police Claim
A 14-year-old girl has been charged with murder after allegedly beating a well-known animal rescuer to death.
Albert Chernoff, a military veteran, was found dead in his home in the 8400 block of Algon Avenue in Rhawnhurst, Philadelphia, in the early hours of Tuesday morning.
Police found 59-year-old Chernoff, whose nickname was "Alley Cat," with a massive head wound and partially tied to a bed, ABC6 reported. He was pronounced dead at the scene. Sources told the station he had been attacked with a nail-studded 2x4 board.
Ajahnae Smaugh is accused of killing Chernoff on Monday night, the Philadelphia Inquirer reported. She was also charged with tampering with evidence, obstruction of justice and possession of an instrument of crime, according to the newspaper.
Newsweek subscription offers >
Police had released surveillance video on Wednesday, apparently taken from inside Chernoff's home, which showed the person suspected of killing him.
The clip showed the suspect walking through the living room, washing their hands in the kitchen and looking inside the refrigerator. They wearing a black jacket, long-sleeve pink top, red sweatpants and white shoes.
Authorities described the suspect as a black person with a medium-brown complexion, short hair, tall with a thin build, according to the Inquirer.
Family members arranged for the teenage girl to be turned over to authorities after identifying her in a surveillance video released by police, Acting Philadelphia Police Commissioner Christine Coulter said.
Coulter said detectives will investigate to determine why the 14-year-old girl was inside Chernoff's home, CBS3 reported.
"It's extremely troubling, it was a brutal murder and to think that there was anybody doing this but a child, but then you have to look to why did this happen and that's what the investigators are going to try to find out," Coulter said, according to the station.
Chernoff worked at Philadelphia International Airport, friends said, but he dedicated his life to helping animals in need.
"Al was amazing, anything you needed he would do. He was known for building shelters for all the feral stray cats in the city. He was a good man," Chernoff's friend Angelo Ruffo told ABC6.
NBC10 reported that the Animal Care & Control Team of Philadelphia (ACCT Philly) took some animals from Chernoff's home after his death, including cats, turtles and frogs.
"Words escape me at times like this. The animal rescue community, and especially the cat community has lost an amazing man," a post on the ACCT Philly's Facebook page said after Chernoff's death.
"He was one of the kindest people I've ever met and he would do anything for anyone. You are already missed and there is a hole in the heart of every cat rescuer that will never be filled."
A GoFundMe page has been set up to raise funds to cover the cost of Chernoff's funeral and donate to animal rescue causes. "Al was a huge part of the rescue community and we want to be sure his legacy continues on. Al also was a Veteran and a loved riding his motorcycle," a post on the page said.
Newsweek has contacted the Philadelphia Police Department for further comment.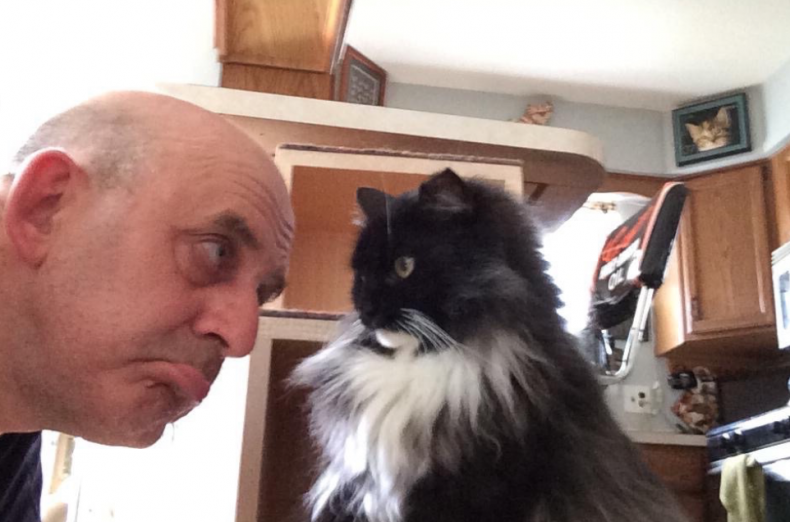 Military Vet and Animal Rescuer Known As 'Alley Cat' Beaten to Death and Tied to Bed by 14-year-old Girl, Police Claim | U.S.