Albert Einstein: A Driven, Curious and Innovative Mind That Changed the Course of History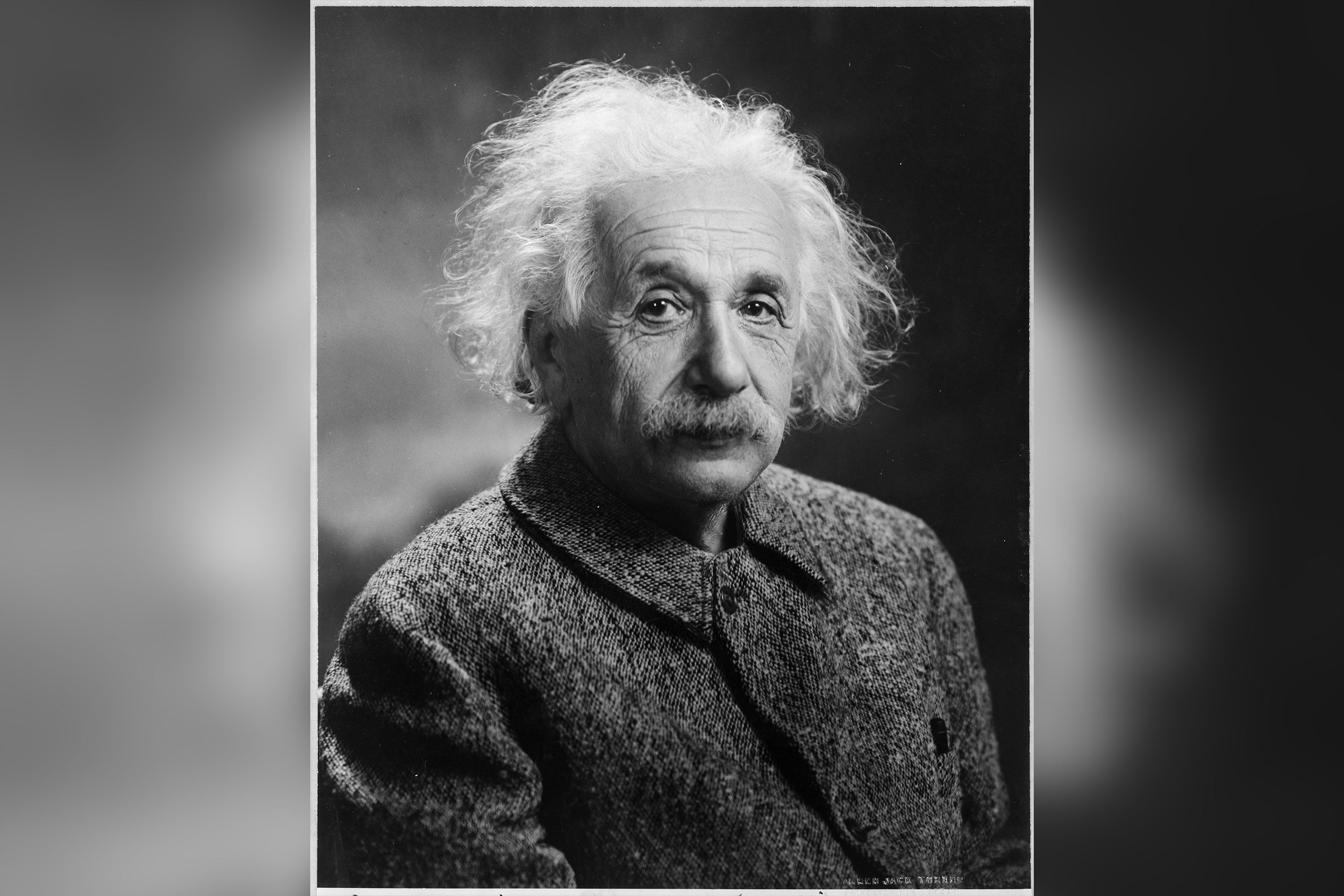 This article appears in the Newsweek's special edition, 100 People Who Shaped Our World, by Issue Editor Tim Baker.
Everything is relative. It's a statement made across cultures, languages and geographical barriers. Despite being a profoundly abstract statement, it somehow explains a great deal about subjectivity, objectivity, measurement and observation—in short, the human experience. And Albert Einstein, a former patent clerk originally from Ulm, Germany, set out to prove with mathematics that relativity extended not just to the subjective observations of men but also to the mechanisms of the universe itself.
What has since become known as Einstein's "Theory of Relativity" actually refers to two separate groundbreaking discoveries by Einstein. In 1905, he postulated "special relativity," which describes the behavior of matter and, more importantly, light at high speeds using the now famous equation E=MC2. His 1915 follow-up, which came to be known as "general relativity," asserted the equivalence of gravity and inertia.
By 1921, Einstein was recognized as one of the most talented minds of his generation, if not in history, when he won the Nobel Prize in Physics. That same year, he traveled for the first time to Princeton University, where he would eventually become a professor. Einstein would settle permanently in the New Jersey town in 1932, when Nazism's grip on his native Germany began to tighten.
Jewish by birth and a decidedly secular scientist by choice, Einstein became a U.S. citizen in 1940 and was among the thinkers who urged Franklin Roosevelt to beat Nazi Germany to the atomic bomb. Wary of the bomb's destructive possibility, Einstein feared a world in which the Nazis were nuclear and his adopted home country was unprepared.
But the U.S. was not the only country Einstein held close to his heart. During his first visit to Princeton in 1921, Einstein delivered a series of lectures on relativity, as well as made speeches advocating for the Zionist cause. In 1952, the state of Israel offered Einstein its presidency, which the aging scientist declined.
Learn More: Einstein: His Life and Universe, by Walter Isaacson and The World As I See It, by Albert Einstein
This article appears in the Newsweek's special edition, 100 People Who Shaped Our World, by Issue Editor Tim Baker.