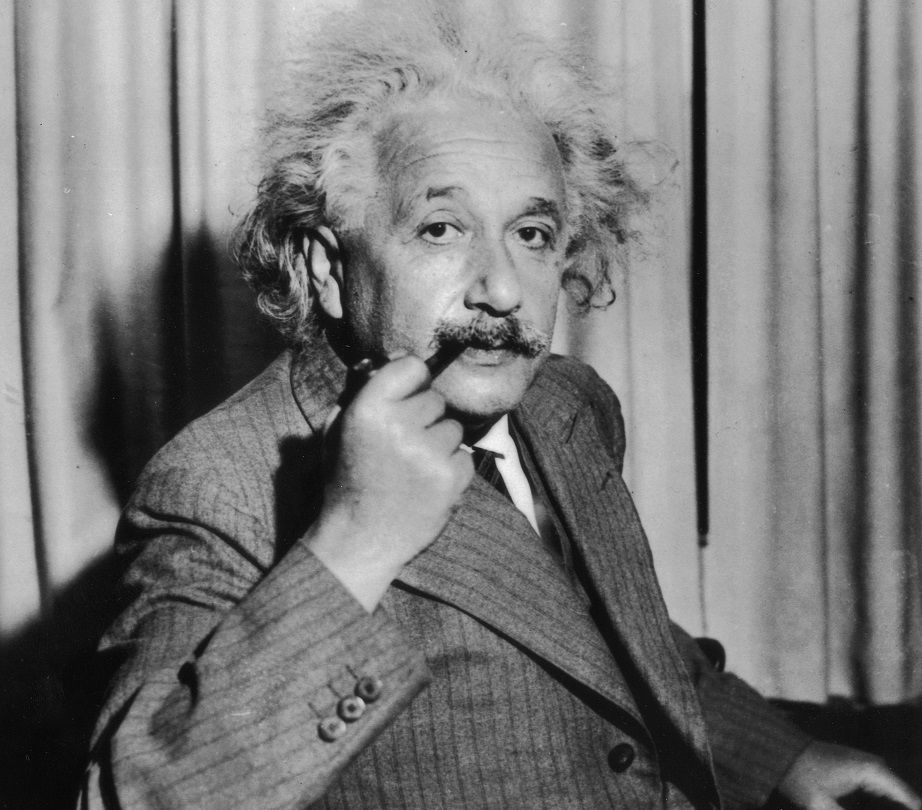 Albert Einstein's racist attitudes towards Chinese people have been revealed following the publication of travel diaries he kept during a visit to Asia in the 1920s.
The previously unseen journals have been published by Princeton University Press, documenting the scientist's five-and-a-half month travels between 1922 and 1923 to China, Singapore, Hong Kong, and Japan, as well as Palestine and Spain.
The publisher describes the diaries as detailing Einstein's "quirky, succinct, and at times irreverent" musings on science, philosophy, art and politics, adding the handwritten journals also reveal his "stereotyping of members of various nations and raise questions about his attitudes on race."
In one excerpt, seen by The Guardian, Einstein describes the Chinese as "industrious, filthy, obtuse people," later calling them a "peculiar herd-like nation… often more like automatons than people."
"It would be a pity if these Chinese supplant all races. For the likes of us the mere thought is unspeakably dreary," he adds.
In another entry, Einstein described how "Chinese don't sit on benches while eating but squat like Europeans do when they relieve themselves out in the leafy woods. All this occurs quietly and demurely. Even the children are spiritless and look obtuse."
The book, The Travel Diaries of Albert Einstein: The Far East, Palestine, and Spain, 1922–1923, was edited by Ze'ev Rosenkranz, senior editor and assistant director of the Einstein Papers Project at the California Institute of Technology.
Speaking to The Guardian, Rosenkranz admits that some of the passenges written by Einstein are "pretty unpleasant—what he says about the Chinese in particular."
"They're kind of in contrast to the public image of the great humanitarian icon," he adds. "I think it's quite a shock to read those and contrast them with his more public statements.They're more off guard, he didn't intend them for publication."
Einstein became an American citizen in 1940 after deciding he could not to return to his native Germany following the rise of the Nazi party and Adolf Hitler. The Nobel Prize-winning physicist famously described racism as a "disease of white people" during a speech at Pennsylvania's Lincoln University in 1946.
In a Q and A with the Einstein Papers project to promote the book, Rosenkranz said that writing about a famous historical figure's personal life can provide "fascinating insights" about their personalities.
"The intention is not salacious but rather a genuine attempt to understand what makes such celebrities tick," he adds. "This is particularly pertinent in Einstein's case, where there is such a great discrepancy between the public image and the actual historical individual. "