Albert Maysles, Iconic Director of 'Grey Gardens,' Has Died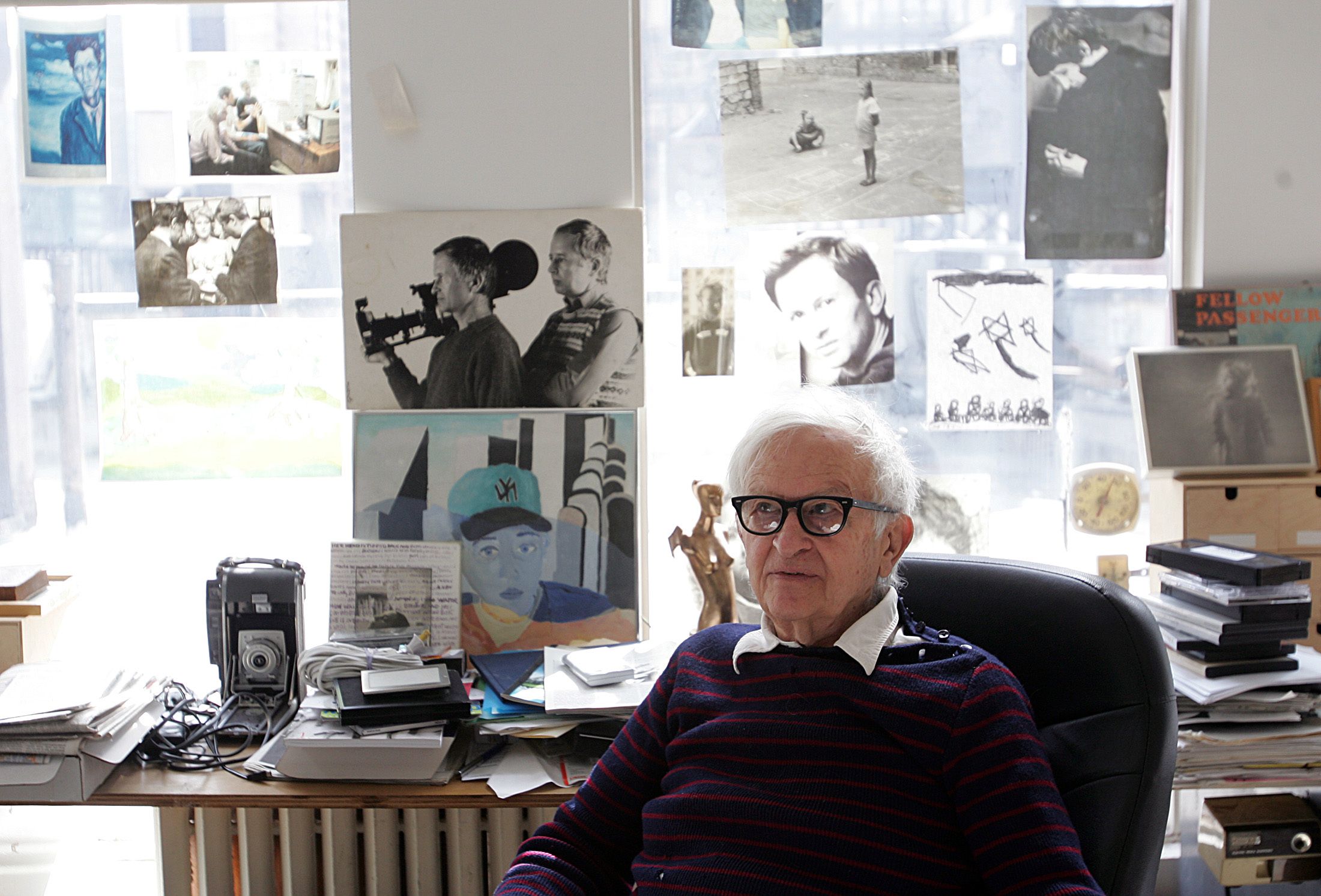 Updated | Iconic documentary filmmaker Albert Maysles died on March 5 in New York City, Erika Dilday, the executive director of the Maysles Documentary Center in New York City, confirms to Newsweek. He was 88 and passed away at night.
"He died at home surrounded by his family," says Dilday. She says the cause was pancreatic cancer and that he had taken ill about a month ago.
Rebekah Maysles, his daughter, says he was diagnosed only about a month ago and decided to spend his last weeks at his home in Harlem. "He just believed in finding the good in anyone," she says. "His type of generosity and his type of openness is a really rare thing."
With his brother David, Maysles pioneered the fly-on-the-wall style of documentary filmmaking known as "direct cinema," beginning in the early 1960s. Cheaper and more lightweight equipment enabled the Maysles and contemporaries such as Richard Leacock, Frederick Wiseman and D.A. Pennebaker to shoot hand-held and present intimate portraits of their subjects in ways that had never been done before.
"They were really part of a collective of folks who were revolutionizing and revitalizing documentary cinema," says Mia Mask, an associate professor who teaches documentary film history at Vassar College. The style, which Mask and other film historians call an "observational" approach, broke with previous documentaries that used omniscient narrators and talking heads. It also echoed the cinéma vérité movement happening in France at the time.
Mayles directed 42 movies, according to Maysles Films, starting in 1955 with Psychiatry in Russia. The Maysles brothers' first big success was Salesman, in 1968, about people selling Bibles door-to-door.
Two years later came Gimme Shelter, which chronicled the Rolling Stones' infamous Altamont Free Concert in California, where four people died. The Maysles caught on film the moment when a member of the Hells Angels, working security at the concert, fatally stabbed a concertgoer.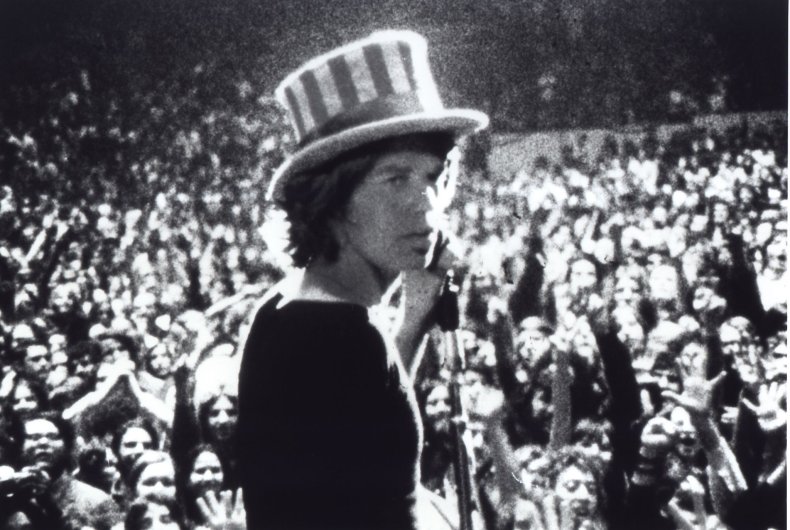 "Al not only had an uncanny eye for cinematography, but he basically reinvented the equipment...so that he could for go 45, 50, sometimes 60 minutes without changing reels," says Maysles' longtime friend and producer Porter Bibb, who describes himself as "kind of a third Maysles brother."
The Maysles brothers are perhaps best known for their 1975 film Grey Gardens, which depicts Edith Ewing Bouvier Beale and her daughter Edith Bouvier Beale, the aunt and first cousin of Jacqueline Kennedy Onassis, who were living in squalor on an estate in East Hampton, New York, on Long Island. The film and its quirky subjects became a cult classic, inspiring a 2006 Broadway musical and a 2009 HBO film starring Drew Barrymore and Jessica Lange.
As a director, Maysles had at least two films in the works at the time of his death, one of which is set to premiere at the Tribeca Film Festival next month. That documentary, In Transit, is about the Empire Builder, "the busiest long-distance train route in America," according to a synopsis.
"We are deeply saddened by the passing of one of the greatest documentarian filmmakers of our time. He was a generous and loving mentor across generations. Our hearts and thoughts go out to his family and loved ones," a festival spokeswoman tells Newsweek.
Another film, Iris, about fashion icon Iris Apfel, will have a worldwide theatrical release this spring.
"For more than five decades, Albert created groundbreaking films, inspired filmmakers and touched all those with his humanity, presence and his belief in the power of love. He was also a teacher, mentor and a source of inspiration for countless filmmakers, artists and everyday people," the Maysles family said in a statement.
D.A. Pennebaker, another a pioneer of "direct cinema" and a longtime collaborator and friend of Maysles, says, "Al, with a camera, was a fantastic watcher. That's what mattered to me—a cameraman who really watched. That was kind of a marvelous thing that I always felt made him one of the best cameramen around.
"The films he made were interesting in ways that generally professional filmmakers didn't understand at the time," Pennebaker adds, referring to their early filmmaking days.
"He was a companion, somebody you don't necessarily see every day, but when you do, you kind of know where you stand," Pennebaker says.
"He was a real innovator," says Frederick Wiseman, another longtime documentary filmmaker and a contemporary. "He was one of the first to use the new technology that made it possible to shoot synch-sound 16 millimeter films and he made a lot of very good and distinguished films over the years. He was very friendly and helpful to young and aspiring filmmakers."
Wiseman says Maysles' collaborations with the artists Christo and Jeanne-Claude are among his favorites. One of those, Christo's Valley Curtain, from 1974, received an Academy Award nomination.
"For all of us personally, he's been such an inspiration. At least for me, it's really hard to think of the idea of not seeing him across at that desk every day and really creating such an aura and an atmosphere of inspiration and of love," says Dilday. "We will continue his mission and make sure that his legacy is strong through the production of documentary films, education of filmmakers and the exhibition of important films."
Maysles was born in Boston on November 26, 1926, the son of Jewish immigrants. He received a bachelor's degree from Syracuse University and a master's from Boston University. He taught psychology at Boston University for three years before making his first film in 1955.
Bibb, the longtime producer, credits that psychology experience with helping Mayles "get behind the mask that people put on for the public and get to the core truth of whatever he was filming."
David Maysles died in 1987. "That was a very harsh thing for Al," Pennebaker says.
He is survived by four children—Philip Maysles, Sara Maysles, Rebekah Maysles and Auralice Graft—and his wife, Gillian Walker.