Rwandan Gospel Singer Comes Out as Gay: 'I Have to Live My Real Life'
A well-known gospel singer in Rwanda has surprised fans by revealing that he is gay.
After coming out on a Christian group's YouTube channel last month, Albert Nabonibo said he's faced "horrible" rejection from family, friends and strangers alike. Nabonibo, who also works as an accountant, has been frozen out at his job and fears he may be fired.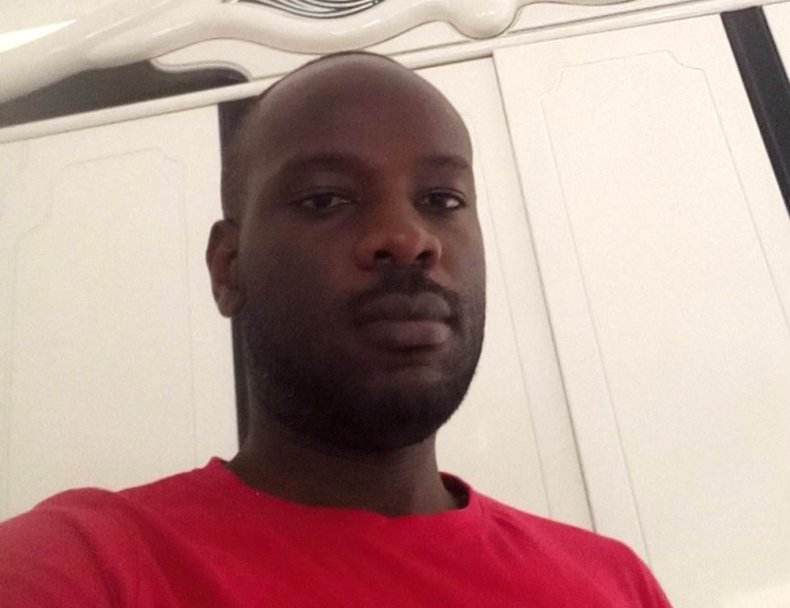 "Some have insulted me, some have called me crazy and some stupid," he told the BBC this week. "But there are some who understand me—like my brother, who always encouraged me to be who I am. I will live with those who accept me and those who reject me."
The 35-year-old singer told the AP, "there's no going back, because I have to live my real life."
Some Rwandans have criticized Nabonibo on social media: "How can a gospel singer be a gay?" tweeted Gad Kwizera. "Let's say that Rwandan laws will protect him... will the God that he pretends to sing for support him while God himself prohibits homosexuality?"
Frank Mugisha, a leading Ugandan LGBT advocate, criticized those lashing out at the singer.
"People waste so much energy fighting people for who they choose to love," he tweeted. "If some one decides to love any one differently, how does it hurt you?"
And at least one senior government official offered Nabonibo his support.
"All Rwandans are born and remain equal in rights and freedoms," tweeted foreign minister Olivier Nduhungirehe. "Discrimination of any kind or its propaganda... are prohibited and punishable by law. Please continue singing and praising the Lord."
Referencing the Rwandan genocide, Nduhungirehe said "[of] all people in the world, Rwandans should be the first to understand that no group should be targeted, mocked, insulted, discriminated against or persecuted."
"We know where that ideology led to," he added. "Obviously, some of us didn't learn lessons from history."
While homosexuality is generally a taboo subject in the country, Nabonibo says he knows many LGBT people who live in the closet: "There is a long list of [gays] in your midst and they include pastors or churchgoers," he said.
"There are many like me, even in churches, the fact is that they hide it because of the mentality of the faithful and the community and for their safety," he told the BBC. "I feel sorry for people like me who live in fear, they should go out to be heard, because we have to be treated like other people."
Saying he could no longer "live in denial," he questions the "criticism and sadness" around his announcement. "What does it matter?" he said to the AP "What's important is that I have taken my choice."
Homosexuality was common among male Hutus and Tutsis in pre-colonial Rwanda, and remains legal today. The country has not seen the LGBT community turned into a political scapegoat to the extent of neighboring countries like Uganda. Rwanda was actually one of the only African countries to sign the United Nations joint statement condemning violence against LGBT people. But queer Rwandans face discrimination, blackmail, police entrapment, harassment and, yes, violence.
The Anglican Church in Rwanda has condemned "non-biblical behaviors" by Western churches that support LGBT clergy and parishioners—in 2014, Archbishop Emmanuel Kolini called homosexuality, "moral genocide," insisting sexuality should only be expressed within the bounds of a marriage between a man and a woman.
In 2016, President Paul Kagame insisted homosexuality "hasn't been our problem—and we don't intend to make it our problem."