Albert Pujols: When and Where Home Run Number 600 Could Arrive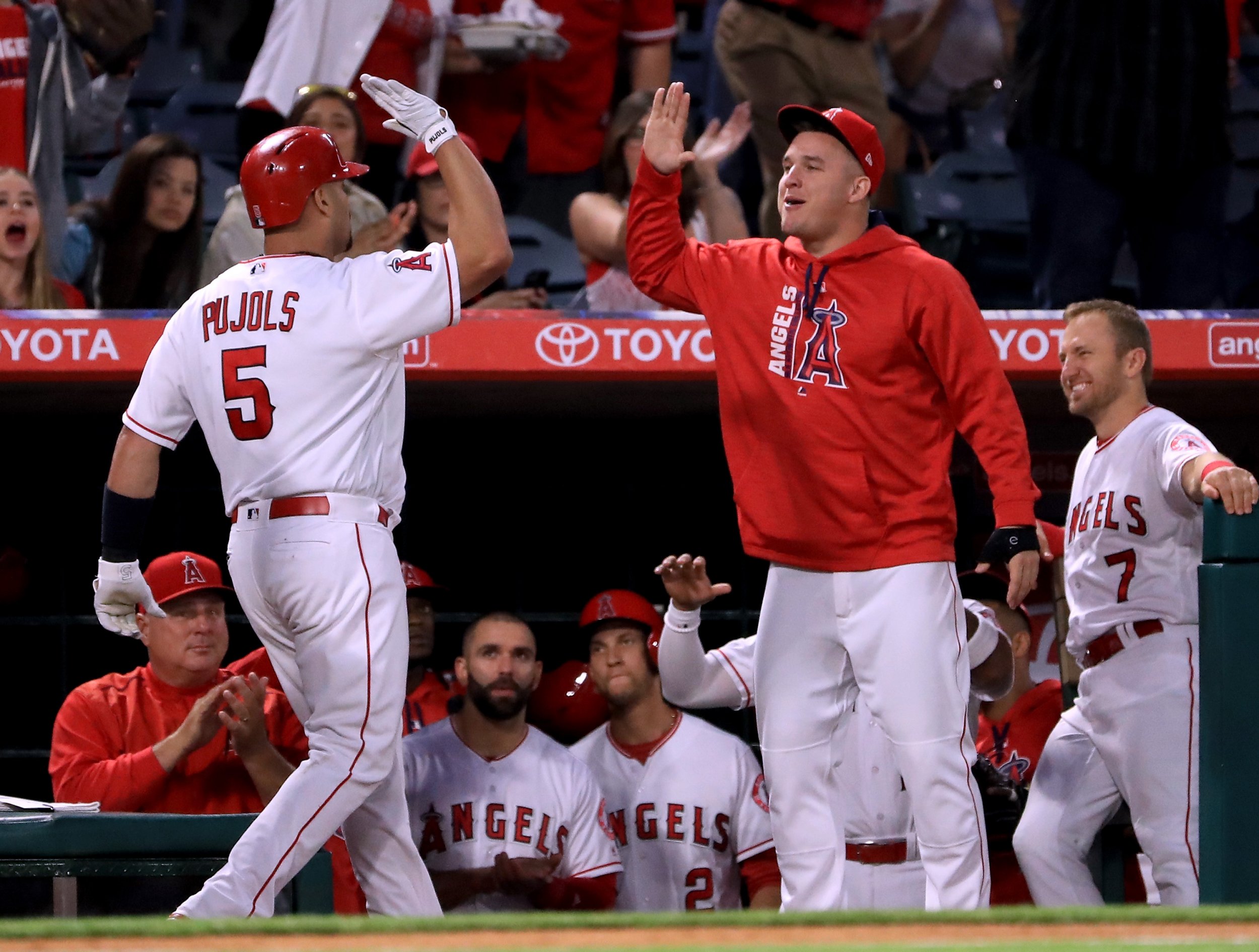 Albert Pujols is going to become the ninth man in professional baseball history to reach 600 home runs. The only questions are where, and when.
With a bomb to right field in Anaheim on Tuesday, the Los Angeles Angels first baseman moved to 599. He's now within sight of Sammy Sosa, eighth on the all-time list on 609.
Pujols, 37, has declined in production since he left the St Louis Cardinals for a ten-year, $240 million contract with the Angels in 2012. In a February 2016 article, ESPN called it the worst contract in Major League Baseball, despite 40 home runs in 2015.
But that's the Angels' problem. Now Pujols is within a hit of 600, it's too tempting not to wonder where that hit is going to come.
In another season of decline for a future Hall of Famer, Pujols has seven home runs in 46 games for the Angels, or one home run every 6.57 games.
The Angels are on a homestand, with a game against the Atlanta Braves on Thursday followed by three against the Minnesota Twins on Friday, Saturday and Sunday. They have one more game against the Twins on June 6 before they go on the road, for three games against the Detroit Tigers and three against the Houston Astros.
Pujols could belt one into the top tier of Angel Stadium tomorrow, of course. Or it could happen on June 8 at Comerica Park in the Motor City. Either way, inevitably, number 600 is coming.
The men who made it to 600 before Pujols
Barry Bonds: 762
Hank Aaron: 755
Babe Ruth: 714
Alex Rodriguez: 692
Willie Mays: 660
Ken Griffey Jr: 630
Jim Thome: 612
Sammy Sosa: 609
Statistics taken from Baseball-reference.com