Tanzania's Persecuted Albinos Are Singing for Their Lives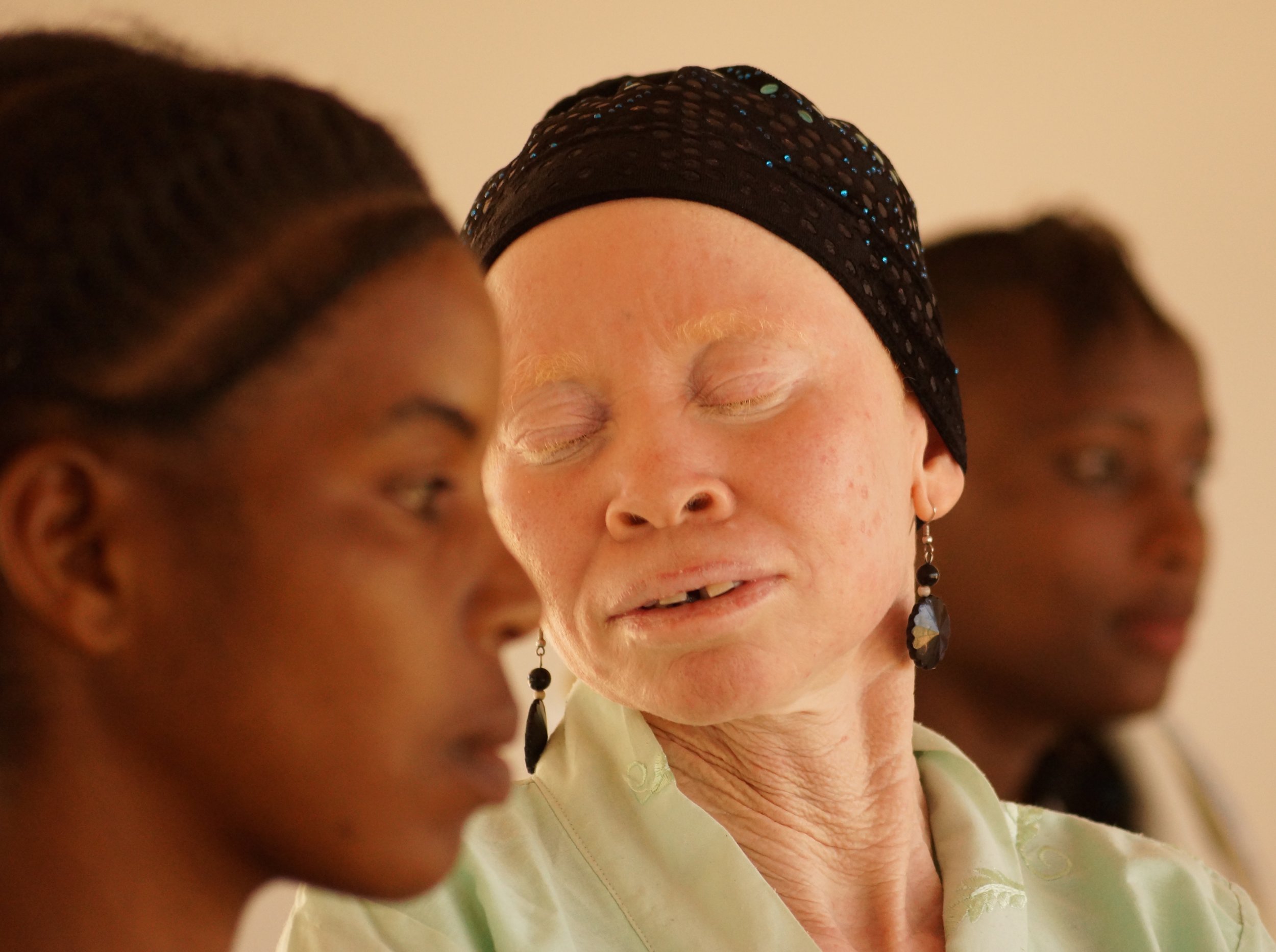 It's a bumpy four-hour ride on a crowded ferry, which departs once in the morning and once in the evening, to get to Ukerewe Island from mainland Tanzania.
The island, located in the middle of Lake Victoria, has garnered a reputation as a refuge for people with albinism, who face deadly persecution and being hunted for their body parts on mainland Tanzania.
The East African country has the highest prevalence in the world of the genetic disorder that affects the production of the pigment melanin, resulting in pale skin, hair and eyes: Albinism is 14 times higher there than in North America and Europe, according to Under The Same Sun (UTSS), a Canadian charity working in Tanzania.
Ian Brennan, a Grammy-winning producer from California, traveled to Ukerewe in June 2016 with his wife and co-producer Marilena Delli, planning to make a record with people with albinism, and give a voice to one of Africa's most voiceless minorities.
One year later, Brennan has a band, an album and a tour: The Tanzania Albinism Collective's 23-track record, "White African Power," will be released on June 2, and five members of the collective are due to travel to the U.K. in the summer for the World of Music, Arts and Dance (WOMAD) festival.
For Brennan, the quality of the music speaks for itself. But the plight faced by some of those involved made it all the more significant.
"When you're talking about a population that is being raped and murdered and mutilated alive, that's pretty extreme by any standards of all the bad things that happen in the world," says Brennan, speaking to Newsweek from his home in Italy.
Tanzania is the world capital for attacks on people with albinism and as of April, 173 attacks on people with the condition had been recorded since 2006 by UTSS. The attacks include 76 killings, more than 20 instances of people attempting to rob the graves of people with albinism, and multiple rapes and abductions.
These attacks are motivated by superstition and myth. Traditional healers and witch doctors in sub-Saharan African countries, also including Malawi and Mozambique, promote the belief that albinos' bodies possess magical properties and bring good luck and fortune.
Albinos in Tanzania are often treated with a mixture of contempt—fathers of albino children often abandon their mothers—and malevolent curiosity, which can result in attackers hacking off limbs or dismembering people with albinism in order to trade their organs and limbs. A complete set of albino body parts can sell for the equivalent of $75,000, according to a 2009 Red Cross report.
Brennan undertook the recording project with the assistance of U.K.-based charity Standing Voice, which promotes inclusion of albinos in Tanzanian society. Over a 11-day period, Brennan and his team rallied together a band of 20 members of the albino community on Ukerewe—all of whom were non-musicians—and tried to make music. But the producer says they encountered difficulties getting started: Many of the band members had been isolated by families or proscribed from even singing in church.
"It wasn't like starting from zero but starting from negative zero with some of them, because they'd literally been shut down by other people," Brennan tells Newsweek . "There was this level of scar tissue that was there that we weren't anticipating."
Gradually, Brennan says, the group began to open up. Around 20 people participated in the project, writing and recording songs for the album. Most of these were people with albinism, but two mothers whose children were albinos also got involved. Brennan says he encouraged the group members to write about personal experiences. The result is a haunting mixture of song titles reflecting their persecution—such as "They Gossiped When I Was Born" and "Never Forget the Killings"—as well as the steadfast defiance of members of the albino community, including "Tanzania Is Our Country, Too."
For some of those who took part, the project offered solidarity after years of exclusion. Riziki Julius, a 40-year-old shop owner who sang and played keyboard on the record, says his wife's family rejected him when he proposed and continues to ostracize her for standing by him. "They said I was just a pig and could not be a husband to their daughter. I was heartbroken," says Julius, in quotes provided to Newsweek by Brennan through a Standing Voice translator.
"I love music, I enjoy the opportunity to express myself through singing. The music project showed us we could do things that we never thought possible."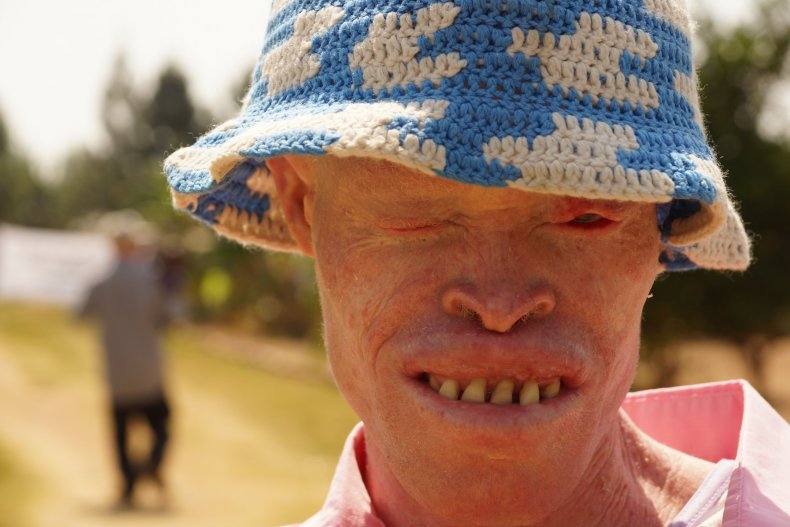 With the forthcoming album and the U.K. concert—which will be the first time any members of the group have traveled outside Tanzania—Brennan hopes that the album can have a lasting impact on how albinos are viewed in the region. His hopes are summarized in an anecdote from the last day of recording on June 13, 2016—which coincided with World Albinism Day—when Brennan says a local DJ played a celebratory concert for members of the collective. Many local, non-albino children were dancing to the music and, after some initial hesitation, a few of the albino band members joined them.
"They were just going bananas, going crazy, with such freedom and dancing so well for an hour plus," he says. "In that moment, it's literally like seeing barriers being broken down."
"White African Power" by Tanzania Albinism Collective is produced by Six Degrees Records. It is available for download via Google Play and Apple Music from June 2. The group will be performing at WOMAD, which takes place in the U.K. from July 27-30, 2017.