Why Malawi's Albinos Are Being Hunted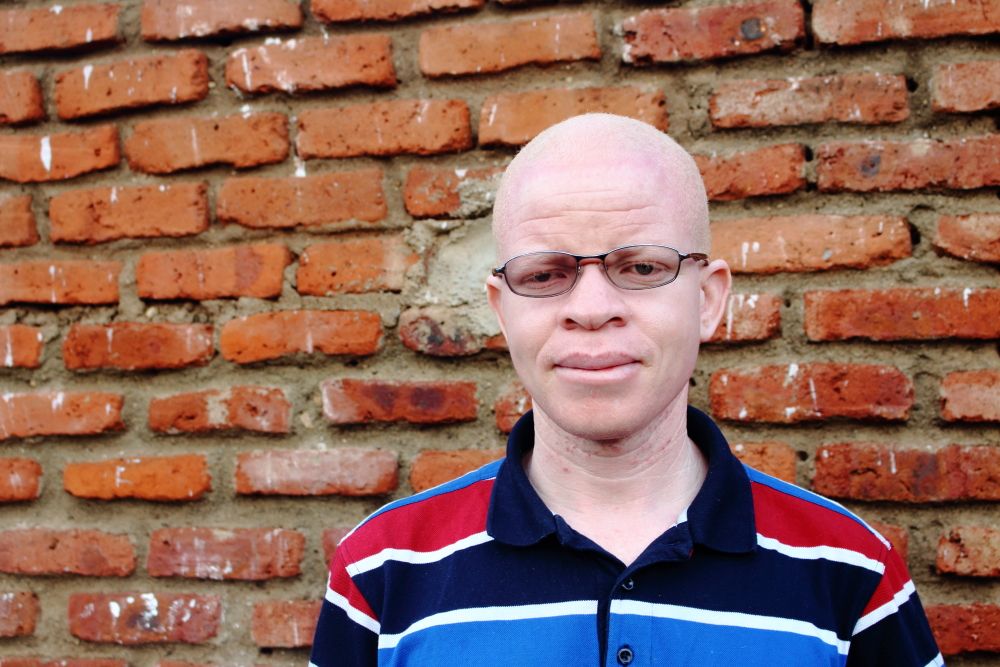 On a Sunday afternoon in late April, 17-year-old Davis Fletcher went to watch a football game in a nearby village in the central Dedza district in Malawi. Fletcher was a quiet, hard-working student; he hoped to become a teacher, and loved football. That afternoon, he left the house in high spirits.
His family never saw him again. One week later his body was found buried in a forest in neighboring Mozambique, his arms and legs hacked off and his skin removed. "We tried to tell him not to go," says his father, Fletcher Machinjiri, sitting outside the family's brick house in Nambirikira, a small village close to the Mozambique border. "The match was far away and he would not be home until after dark."
Fletcher's family had good reason to worry. Fletcher had albinism, meaning he lacked the pigment melanin that gives hair, skin and eyes their color. Malawi has an estimated 8-10,000 people with albinism in a population of 16 million—a prevalence of more than 12 times that of North America and Europe. Throughout his childhood, Fletcher had shrugged off any name-calling and superstitions about albinism, confident that despite having the genetic disorder, he was no different to anyone else.
Before 2014, attacks on people with albinism in the southern African country were rarely heard of, but violence has increased sharply in the past two years. When UN independent expert Ikponwosa Ero visited in April this year she said people with albinism were at risk of "systemic extinction" and described the situation as "an emergency."
Police told Fletcher's family that two Malawian men, Vuto Biswick and his accomplice Emmanuel Robert, had befriended the boy some months earlier, giving him money, buying him football tickets, and in turn gaining his trust. On April 23, they took him to the football game and later drove him on a motorbike into Mozambique, where he was killed. The two men have been charged with Fletcher's murder. Police are still looking for a third man—a witch doctor—they suspect was involved in the killing.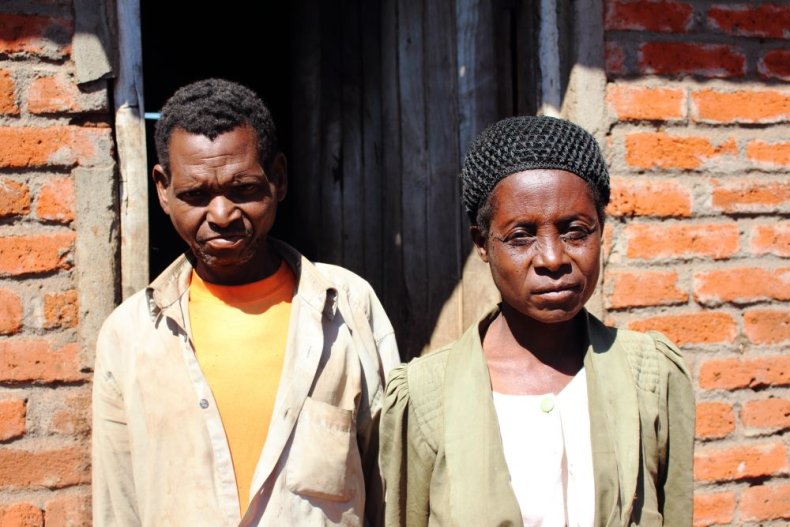 Fletcher is one of at least 18 people with albinism killed in Malawi since November 2014, according to a Amnesty International report released on June 7. At least five more people have been abducted and are still missing. There have been more than 50 cases of related crimes, including attempted abductions, possession of human bones and the illegal exhumation of graves of people with albinism. The attacks and grave robberies are fueled by myths that albino body parts hold special powers that bring wealth and success, or even contain gold. The bones are allegedly sold to witch doctors for use in potions.
In a country where half the population lives in poverty, the promise of huge financial reward for albino body parts is partly responsible for the uptick in violence. According to GDP per capita data from the World Bank, Malawi is currently the poorest country in the world; a severe drought affecting the region has caused major food shortages. According to media reports, the men who abducted Davis told police they had been offered about $66,000 by witchdoctors, which never materialized.
The myths about albino body parts feed off a culture of discrimination against people with albinism. "The stigma has always been there. Most people don't understand the condition," says Bonface Massah, chair of the Association of People with Albinism in Malawi. "If people haven't accepted an albino person as a human being, it is easy for them to be tricked by someone offering a lot of money. They feel they are getting rid of a curse."
The government says that the rise in attacks is a result of foreign witch doctors crossing into the country, particularly from neighboring Tanzania, which has a long history of attacks on people with albinism. "It is clear the rise in cases is because of myths and beliefs that are coming from elsewhere," says Mary Shawa, the principal secretary of the Ministry of Gender, Disability and Social Welfare in Malawi. "The majority of people demanding body parts are witch doctors who are not Malawians."
Indeed when caught, many perpetrators have said they were taking body parts to Tanzania and Mozambique, indicating the illicit cross-border trade does exist. Tanzania's government has taken strides to tackle the problem, last year banning unlicensed traditional healers. In a similar move, a court in Malawi on June 1 banned witchdoctors from operating and ordered newspapers to stop running their adverts.
But rights groups say the government has failed to educate society about albinism and to integrate people with the condition into society. In its new report, Amnesty International says security for people with albinism in Malawi has been "seriously compromised by the government's failure to deploy an effective plan to end violence […] and bring perpetrators to justice."
Shawa says some of the attacks are by opportunists who act on rumors they could get rich and there is no evidence of large sums of money being exchanged. Others claim demand is coming from bigger players. "One man involved in a murder case was a retired senior army officer who lived in a beautiful house in the suburbs," says Massah.
In many of the cases, relatives of the victims have allegedly been involved. Two-year-old Whitney Chilumpha was sleeping next to her mother when she was snatched in April. Parts of her skull and some teeth were found alongside a diaper. Her father was one of five men arrested. That same month, a relative of 21-year-old Enelesi Nkhata reportedly told her he had found her a job in another district; Nkhata's body was found by farmers on April 14 and the relative, along with nine other men, were arrested for her murder.
"Persons with albinism are unable to trust even those who are supposed to care for and protect them," UN expert Ero said in April.
"I feel like somebody is hunting for me," says 25-year-old college student Godfrey Mabvundo, who works as an IT technician. Mabvundo says he is afraid to meet new clients because of the attacks and worried that someone calling him up to ask to fix their computer could be someone planning to attack him. "I am trying to study but I can't concentrate. I cannot move at night, I can't go out with my friends, I don't trust anyone," he says.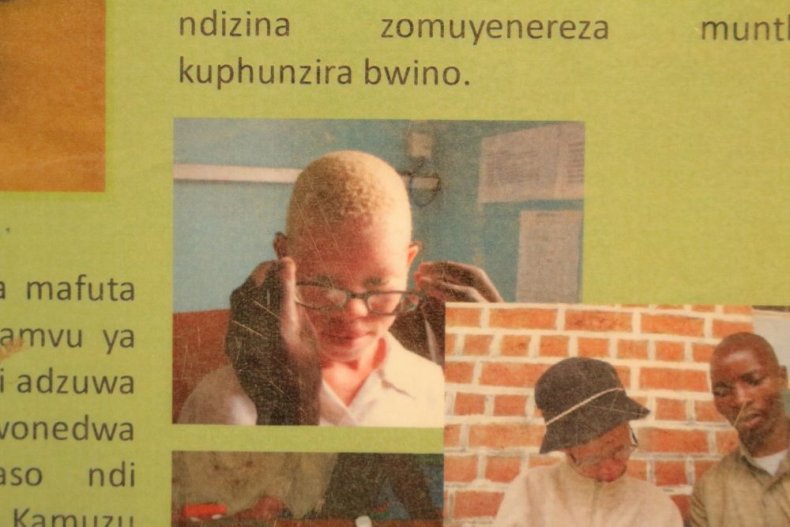 "I take special precautions," says Grace Massah, 36, a school vice-principal. Her brother is Bonface Massah; the two of them have albinism, but their two other siblings don't. They grew up in an educated, wealthy family, whose parents understood their condition and encouraged them to pursue their education and careers. Grace says having albinism doesn't define her, but that she is wary around people now. "If I go out somewhere I take my maid so I'm assured someone will shout if I'm attacked," she says.
So far, the punishment for perpetrators has been modest at best. In the first few cases of people found with human bones, around 18 months ago, authorities did not launch murder investigations but instead let them off with a a 20,000 kwacha ($28) fine for possession of body parts. Since the spree of violence began in late 2014, no one has been convicted of murdering a person with albinism.
But international criticism is starting to have an effect: In May, Fletcher's two kidnappers were sentenced to 25 years for conspiracy to commit a felony, abduction with intent to murder and trafficking a person. They are now waiting for their trial on charges of murder to begin.
The Malawian government, with help from the UN, created a response plan in March 2015, which recommends regulating traditional healers, registering people with albinism and increasing police resources. But this has only been partially implemented. Responding to criticism, Shawa tells Newsweek: "The activists should have played a role. Then the government will come in. You do not do that without a study. The study is being finalized and now we can put in proper action."
For Fletcher's family, any government action is too late. "When Davis was born, I knew there was no difference between him and my other children. Some people in the village laughed at me because of my albino baby but I accepted him," says his mother, Naverani Lokechi, who has four other children. Sitting next to her, tears trickle down her daughter's cheeks. But Lokechi stares at the ground, her face stiff. "I cannot think of what happened to my son," she says.