Small Amounts of Alcohol in Mediterranean Diet Could Boost Brain Health, Claims Study
Eating a heart-healthy Mediterranean diet from the age of 25 has been linked to better thinking skills later in life in a study.
Researchers also looked at the APDQS and DASH diets, also thought to boost heart health, but found only the former appeared to aid the brain along with the Mediterranean diet. This could be because those regimes include small amounts of alcohol, researchers believe.
Followers of the Mediterranean diet eat plenty of fruits, vegetables, whole grains, nuts, legumes, and fish, as well as healthy unsaturated fats which are liquid at room temperature, like olive oil. But they consume minimal amounts of red meat, poultry and full-fat dairy, and alcohol in moderation.
Dietary Approaches to Stop Hypertension (DASH), meanwhile, features grains, fruits and vegetables, as well as low-fat dairy, legumes, nuts, and small amounts of meat, poultry, fish, and alcohol. Fat overall, including saturated fat, is limited as are sweets and salt.
The APDQS, or priori Diet Quality Score designed for the Coronary Artery Risk Development in Young Adults (CARDIA) study, is characterized by fruit and vegetables, legumes, fish, low-fat dairy. Alcohol; foods that are fried, salty or sweet; high-fat dairy; and sugar drinks are limited.
A total of 2,621 25-year-old participants from the CARDIA study were involved. The participants told researchers what they ate at the start of the research, and again seven and 25 years after the launch. They also completed cognitive function tests when they were 50 and 55-years-old. Researchers collected data on their educational attainment, as well as how much they exercised, whether they smoked, or had diabetes.
The team separated participants into groups according to how closely they followed each diet, scoring them as low, medium, or high adherents.
Those who scored highly on the Mediterranean and APDQS diets were less likely to experience cognitive decline in middle age, the researchers found.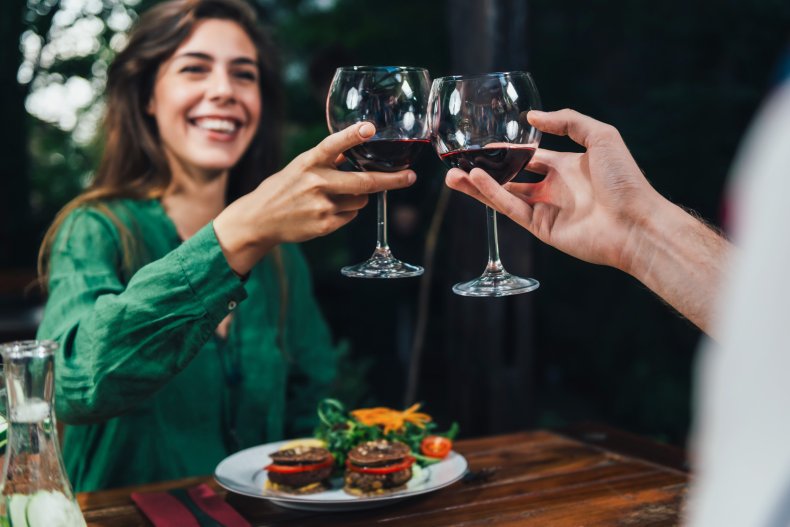 Those in the high Mediterranean diet category ate 4.2 servings of fruit and 4.4 vegetables, compared with 2.3 and 2.8 in the low. Participants in the high APDQS category ate 3.7 servings of fruit and 4.4 vegetables, while the low group ate 2.7 and 4.3 servings, respectively.
Compared with those with low scorers, those who placed highest on the Mediterranean diet were 46 percent less likely to have poor thinking skills. While 9 percent of the 868 high adherents had poor thinking skills, 29 percent of the 798 low adherents did.
Overall, the 938 high APDQS scorers were 52 percent less likely to have poor thinking skills than the 805 individuals in the low group. Only 6 percent of the high scorers had poor thinking skills, versus 32 percent of the low group.
The authors aren't sure why the DASH diet didn't perform well in terms of brain health.
More research is now needed to understand which combination of foods and nutrients are best for brain health over the course of a person's life, the authors of the paper published in the journal Neurology wrote.
Claire T. McEvoy, a dietitian and epidemiologist at Queen's University Belfast commented in a statement: "One possibility is that DASH does not consider moderate alcohol intake as part of the dietary pattern, whereas the other two diets do."
"It's possible that moderate alcohol consumption as part of a healthy diet could be important for brain health in middle age, but further research is needed to confirm these findings."
McEvoy said while it's unclear what sort of diet is best for brain health, "changing to a heart-healthy diet could be a relatively easy and effective way to reduce the risk for developing problems with thinking and memory as we age."
"Our findings indicate that maintaining good dietary practices throughout adulthood can help to preserve brain health at midlife," she said.