Can MDMA Treat Alcoholism? Scientists Begin First Clinical Trials
Clinical trials for the use of MDMA as a potential treatment for alcoholism have begun in the U.K. The study is the first of its kind, and may usher in the age of effective medicinal treatments for alcohol disorders.
The drug study is led by researchers from Imperial College London in the U.K. and consists of 20 volunteers attending eight therapy sessions, two of which where they will be administered MDMA, The Guardian reported. All volunteers are heavy drinkers. Although the study has already begun, the first of the MDMA assisted therapy sessions are not set to take place for several weeks, Talking Drugs reported. The volunteers will get follow-ups at three, six and nine months.
MDMA is a synthetic drug that acts as both a stimulant and hallucinogen. The drug's effect takes about 45 minutes to kick in and can peak for 15 minutes to half an hour, although residual effects can be felt for several hours. The drug is similar to Ecstasy, also known as Molly, but in the case of Ecstasy, the tablets have varying amounts of MDMA. In addition, Ecstasy may be mixed with other drugs, where MDMA is pure 3,4-methylenedioxy-methamphetamine.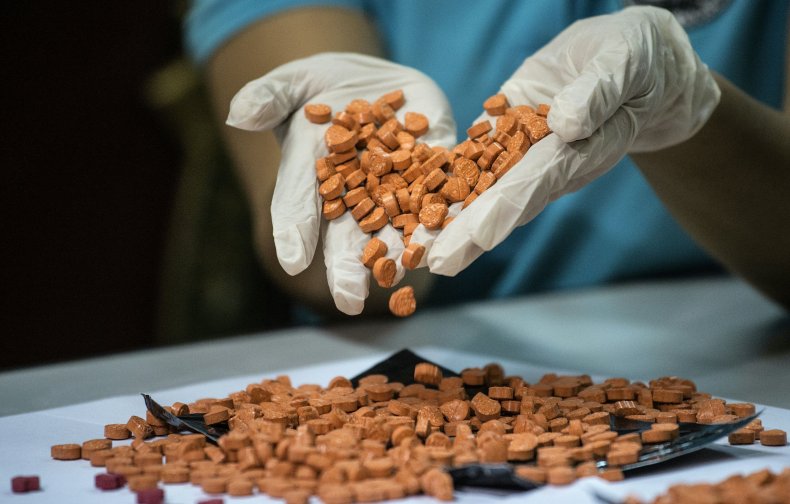 Users may feel more energized, and have distorted senses of time and perception. Users also feel increased happiness and pleasure. However, psychiatrists are interested in incorporating the drug as an alcohol abuse treatment for another reason. According to Dr. Ben Sessa, a consultant child psychiatrist and senior research fellow at ICL, who is working on the trials, the drug is able to break down many of the fear barriers that individuals may experience during therapy, TalkingDrugs reported.
Alcohol disorder is not the first mental health condition that researchers have suggested MDMA may help with. For example, in 2016, the FDA approved several trials to use MDMA as a potential treatment for post-traumatic stress disorder. In addition, the drug has also been tested for its potential in treating depression and anxiety, SF Gate reported.
Sessa told TalkingDrugs that the similarities between alcoholism and PTSD suggest that the treatment could also work for both conditions. "Alcoholism is PTSD as far as I'm concerned," Sessa told TalkingDrugs. "The vast majority of my patients with alcohol and other addictions are essentially 'PTSD plus.'"
The trial is ongoing, and new details on results will be released later on.