Aldi and Instacart: Beer and Wine Now Available Online, Promo Code for Free Alcohol Delivery
Aldi has launched alcohol delivery nationwide in time for the holiday season—and first-time customers can get free delivery for their first order. Beer and wine are now available from Aldi on Instacart delivery and first-time customers can use the promo code ALDIHOLIDAY19 for free delivery until December 31, 2019.
Customers can shop Aldi online and receive their groceries, now including alcohol, within one hour. Aldi and Instacart's alcohol delivery is dependent on state laws and is available at 60 percent of the 1,400 Aldi stores where alcohol is sold. Alcohol delivery will be available in California, Connecticut, Florida, Illinois, Kentucky, Michigan, Missouri, Nebraska, North Carolina, Ohio, Virginia and Washington D.C
Aldi customers can check if their local store stocks alcohol, and if they will deliver, on Aldi's store locator. Currently, the only alcoholic beverages available for delivery are beer and wine.
Certain states, such as Alabama and Oklahoma, prohibit the delivery of alcoholic beverages to consumers. For residents of states where alcohol delivery is permitted, Aldi's announcement has arrived in time for Thanksgiving and Christmas.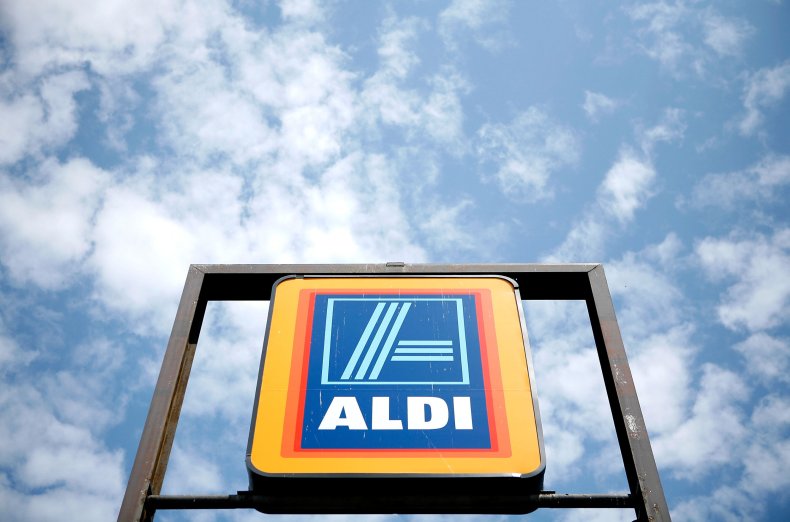 Scott Patton, Vice President of Corporate Buying at Aldi U.S., said in a statement: "The busy holiday season is fast approaching, making convenience more important than ever, and adding alcohol delivery to our online offerings is one more way Aldi saves you time."
"Our award-winning wines range from less than $5 for 90-point rated Evanta Malbec to $12 for premium offerings, such as 92-point rated Peaks & Tides Cabernet Sauvignon. You can have a bottle delivered to your doorstep in as fast as an hour."
Aldi has been delivering groceries to customers with Instacart since 2017. More than 10,000 ZIP codes across the U.S. have access to Aldi delivery.
Chris Rogers, Vice President of Retail at Instacart, said in a statement: "Instacart is proud to expand its partnership with Aldi and reach across more Aldi aisles so customers can order wine and beer, in addition to groceries and household essentials, for delivery to their door.
"By introducing Aldi alcohol to the Instacart marketplace, we're making it even easier for customers to get all their favorites from Aldi delivered in as fast as an hour."
Aldi has more than 1,900 stores in the U.S., across 36 states. To qualify for free delivery, the order must be placed before 11.59 p.m. PT and must be of a value of $35 or more.
Please note this statement from Aldi: "Customers ordering alcohol must be at least 21 years of age, are required to enter their date of birth at checkout and present a valid government ID at the time of delivery. Aldi urges its customers to drink responsibly."
This article has been updated to remove Texas from the list of states where alcohol delivery is available.