Alec Baldwin Addresses Shooting Incident: 'No Words to Convey My Shock and Sadness'
Actor Alec Baldwin broke his silence Friday on the shooting death of cinematographer Halyna Hutchins, writing on Twitter that "[t]here are no words to convey my shock and sadness."
On Thursday, Baldwin reportedly fired a prop gun on the New Mexico movie set of the Western film Rust that killed Hutchins and injured the film's writer/director, Joel Souza, according to the Santa Fe County Sheriff's Office.
"There are no words to convey my shock and sadness regarding the tragic accident that took the life of Halyna Hutchins, a wife, mother and deeply admired colleague of ours," Baldwin tweeted. "I'm fully cooperating with the police investigation to address how this tragedy occurred and I am in touch with her husband, offering my support to him and his family."
"My heart is broken for her husband, their son, and all who knew and loved Halyna," the star added.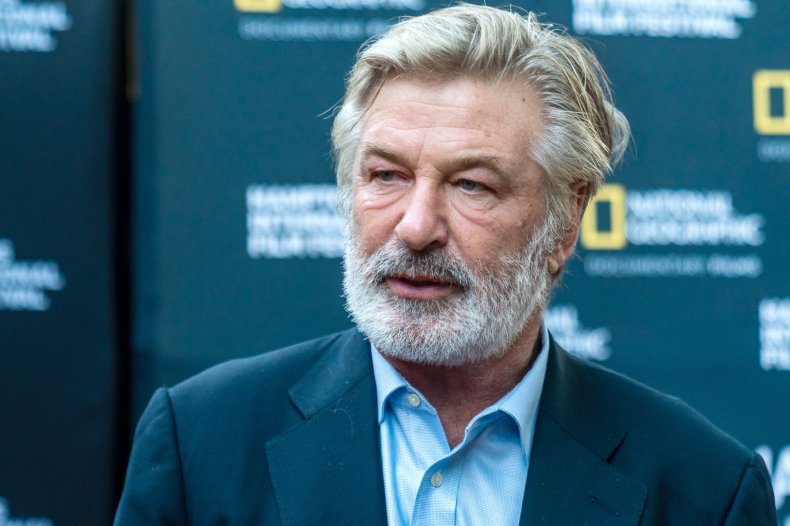 The Santa Fe New Mexican wrote that Baldwin, 63, was seen outside the Santa Fe County Sheriff's Office headquarters on Thursday after the incident. The newspaper described him as appearing "distraught and in tears while on the phone."
Production of Rust has been halted, and Santa Fe law enforcement authorities are currently investigating the incident. Baldwin was questioned by investigators and released. No charges have been filed in relation to the incident.
Other stars also paid tribute to Hutchins on social media, including Gina Carano. The Mandalorian actress wrote, "I am so saddened to hear about the tragic event taking Halyna Hutchins life on a movie set yesterday in New Mexico. My cast & crew has everyone affected in our deepest prayers, especially for Halyna's loved ones."
Stevie Van Zandt, guitarist for the E Street Band and former actor on The Sopranos, wrote: "Our deepest condolences go out to the family of Halyna Hutchins and Alec Baldwin who is experiencing every actor and filmmaker's worst nightmare."
Actor actor Joe Manganiello, who worked with Hutchins on the 2020's mystery-thriller Archenemy, paid tribute to the late cinematographer on Instagram. He called her "a fantastic person," adding "[t]here was no amount of pressure she couldn't handle. She was a great collaborator and an ally to anyone in front of her camera. Everyone who knew her was rooting for her."
Patricia Arquette tweeted: "My heart goes out to Halyna Hutchins' family. What a heartbreaking loss. Sending prayers to Joel Souza. I'm sure everyone is devastated."
Halyna Hutchins was 42 at the time of her death. She was born in Ukraine and once pursued a career as an investigative journalist before shifting paths to filmmaking and moving to the United States.
Update 10/22/21 12:45 p.m. ET: This story has been updated to more tributes to Hutchins as well as background information on her life.