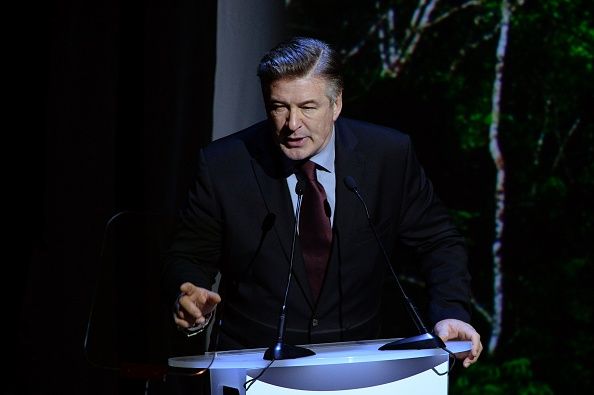 Alec Baldwin told Democrats not to pin all their hopes on impeaching President Donald Trump while speaking at the Iowa Democratic Party's fall gala fundraiser on Monday.
Baldwin took the stage to call for action and unity within the Democratic Party. He said that former President Bill Clinton had told him to remind the audience that Democrats should focus on building a stronger message and encouraging voters to support the party, rather than simply waiting in hopes that the investigation into the president's ties to Russia leads to impeachment.
"We've got crucial work to do right now for 2018," Baldwin said. "We've got party building to do on a scale that perhaps we've never known."
The actor brought out his Emmy-winning impression of Trump to pose as a professor at Trump University, describing potential course listings like "Political Science Fiction" and "Hair and Makeup Tips for Teens," taught by Alabama Senate candidate Roy Moore. Baldwin-as-Trump said that Attorney General Jeff Sessions couldn't remember which classes he would teach.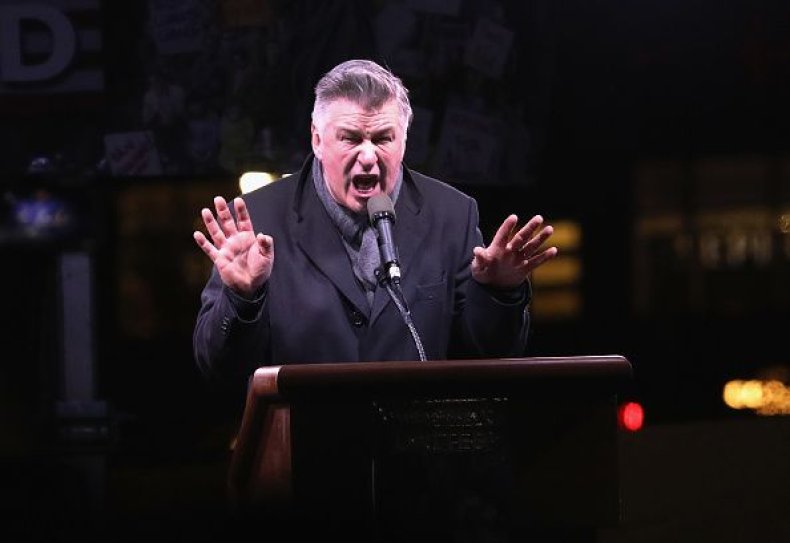 The gala, which was previously known as the Jefferson-Jackson Dinner, lent itself to plenty of jokes from Baldwin, who has continued his impressions on Saturday Night Live even after worrying that it has helped to normalize Trump's behavior.
"Jefferson Jackson was a great man," said Baldwin-as-Trump, as if mistaking the name of the event as honoring a single person. "People are hearing more and more about him these days."
Baldwin was the headline speaker at the event in Iowa, which drew about 3,000 attendees. The Des Moines Register reported that this was a substantial number for a nonelection, noncaucus year, especially as compared to the Republican Party of Iowa's annual Reagan Dinner, which only drew about 500 people earlier this month.
Reflecting on the 2016 presidential primaries, Baldwin called on Democrats to set aside any differences that remained when the party was divided between Hillary Clinton and Bernie Sanders. "I want you to take the pledge right now and come together," Baldwin said.
Baldwin has been a Democratic activist for years, campaigning for Ralph Northam in the Virginia governor's seat, and in Massachusetts for Senator Ted Kennedy. He has spoken at various events on topics like climate change and at the Florida Democratic Convention.
"Let's send Trump to retire in Moscow, where he belongs. We can win in 2018. We can win in 2020, but it's going to take each and every one of us to do that. We all have an important role to play and that is to make America America again," Baldwin said in Iowa, "so let's get to work."