Alec Baldwin Says Black People 'Love' His Trump Impression Because They're 'Most Afraid' of President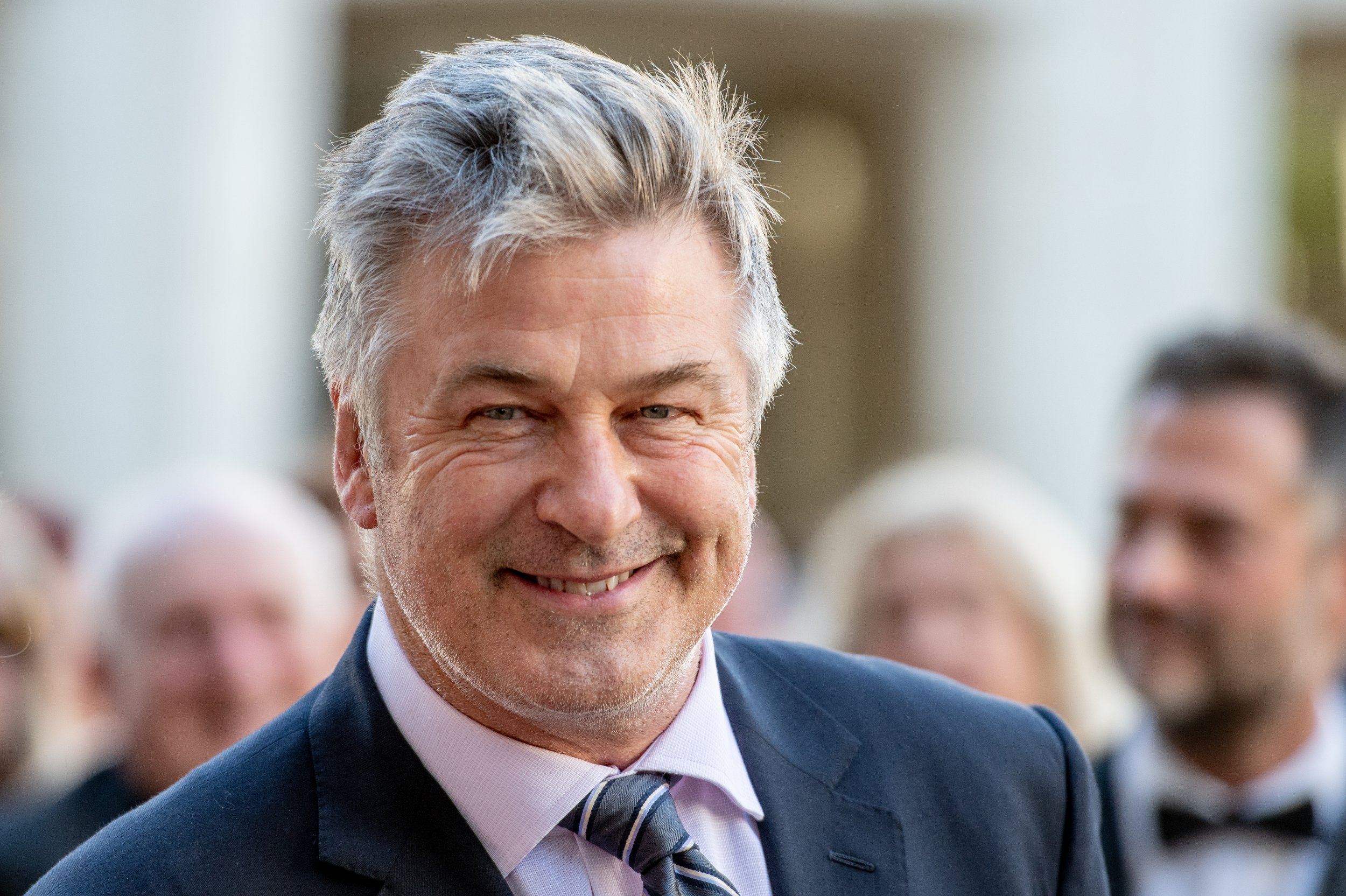 Alec Baldwin proved to be a pop culture phenomenon due to his noteworthy impersonation of President Donald Trump on Saturday Night Live, and the comedic actor says black people "love" him more because of his spot-on portrayal.
Baldwin, 60, began playing Trump during Season 42 of Saturday Night Live. The part was first portrayed by series regular Phil Hartman in 1988. Darrell Hammond followed Hartman, tackling the role for 14 seasons. Fellow alum Jason Sudeikis succeeded Hammond for a brief turn. Taran Killam had a short-lived stint as Trump as well before Baldwin took over in 2016.
Baldwin's praised performance won him a Primetime Emmy award in 2017 for Supporting Actor in a Comedy Series. In light of this acclaim, Baldwin spoke with The Hollywood Reporter for an interview published Wednesday about the how influential his portrayal of Trump has been over black people.
"I don't know how to say this and I don't want to get it wrong either, because everything is a minefield of bombs going off," Baldwin began, "But ever since I played Trump, black people love me. They love me. Everywhere I go, black people go crazy."
Baldwin elaborated his response by offering up a potential explanation for black people's fascination with him, saying: "I think it's because they're most afraid of Trump. I'm not going to paint every African-American person with the same brush, but a significant number of them are sitting there going, 'This is going to be bad for black folks.'"
Baldwin did, however, explain how he gets positive responses on his performance from people of all kinds—not just black people—"incessantly." He suggested further how he's debated whether to conclude his run as Trump on Saturday Night Live as well.
"I mean, it's cartoonish. All I wanted my Trump to be is mean-spirited and miserable, like Mr. Potter from It's a Wonderful Life," Baldwin explained to THR. "But then I'll say, 'Oh, I don't want to do it anymore,' and people will go, 'Don't you dare give that up, we need you.' Like I've gotten people through something in our nation's history."
Baldwin's comments on how black people "love" him did not go over well in the Twitterverse. Many users took to the social platform to slam the actor for his controversial remarks.
"This is embarrassing," one user tweeted. Another user suggested how "Alec ruins everything by opening his mouth" before calling him a "raging, fading narcissist." A third person took to Twitter, writing, "Someone should tell him that now he sounds like he's LITERALLY turning INTO Trump by saying this FOOLISHNESS."
Baldwin's unfiltered comments didn't stop there. In addition to discussing how his Trump impression has affected black people, he decided to take aim at the #MeToo movement by suggesting "what worries me is that this is a fire that needs constant kindling." He even detailed how he once felt #MeToo was "coming" for him when an unnamed actress called the actor to inform him reporters reached out to her to ask about his behavior on the set of one his 1980s film set.
At this time, Baldwin hasn't been accused of misconduct of any kind amid the #MeToo era. Despite this, he's encountered criticism for sharing controversial jokes and remarks related to the movements. He's even met backlash for defending men who've been accused of sexual misconduct, including James Toback and Woody Allen.
"I don't know that Jimmy has done anything criminal. It sounds like many people are saying that he has. That he has assaulted them," Baldwin said of Toback being accused to the Los Angeles Times in October 2017. "If that's true, that's news to me. I never had any idea that Jimmy's appetites took him in that direction."