Alec Baldwin Calls for Congress to 'Impeach This Monster,' Other Celebrities Agree
On Wednesday, Donald Trump may become the first president in United States history to be impeached twice. Many celebrities and public figures are voicing their support for the action.
Following the Capitol riots on January 6 in which five people died and dozens were arrested, the House charged Trump with articles of impeachment on Monday for "inciting an insurrection" by challenging the 2020 election results.
"He threatened the integrity of the democratic system, interfered with the peaceful transition of power, and imperiled a coordinate branch of government," the impeachment documents state. "He thereby betrayed his trust as president, to the manifest injury of the people of the United States."
Additionally, members of the House called on Vice President Mike Pence to invoke the 25th Amendment, hoping to remove Trump from the White House sooner than impeachment would. Pence rejected the notion. "I do not believe that such a course of action is in the best interest of our nation or consistent with our Constitution," he wrote on Tuesday. "I will not now yield to efforts in the House of Representatives to play political games at a time so serious in the life of our nation."
Now, the House will vote on Wednesday to decide whether or not to impeach Trump. If the majority of the House votes to impeach Trump, the notion is then sent to the Senate to elect whether or not to convict him. If Trump is convicted, it will also prohibit him from running for public office again.
Now a range of notable personalities have gone online and are calling for the House to vote in favor of impeaching Trump.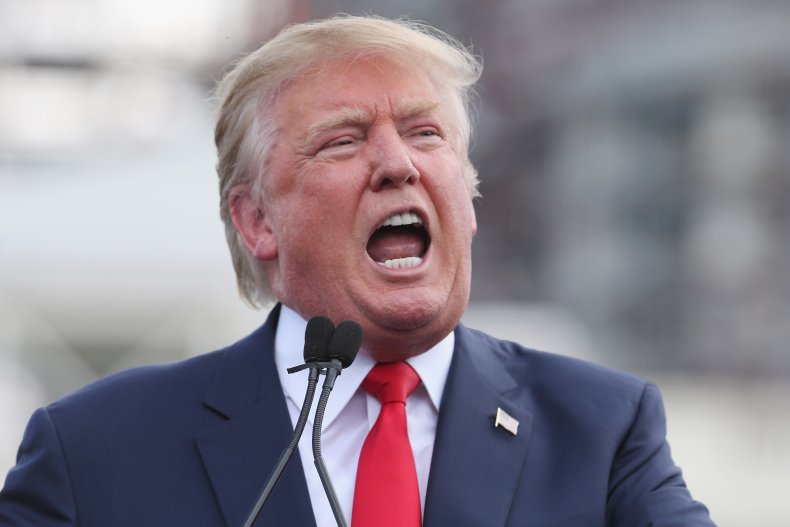 Alyssa Milano simply wrote "Impeachment Day Part Deux" on Wednesday morning.
Alec Baldwin, frequent Trump impersonator on Saturday Night Live, called for GOP members of Congress to "impeach this monster."
Author Stephen King told his followers that anyone else who did what Trump did "would be in jail now." "Impeach him and convict him," he said. "Anyone else would be in jail now, wearing an orange jumpsuit. Also, he's dangerous."
Star Wars actor Mark Hamill cheekily wrote that it's been "only 393 days since our last impeachment."
Bette Midler, vocal critic of Trump, wrote: "I don't understand how any lawmaker can look at this and not vote for impeachment of the seditious, inflammatory Trump." She also shared a Twitter thread alleging that the Capitol riots were not a spontaneous event, but planned ahead of last week.
Meena Harris, lawyer and niece of Vice President–elect Kamala Harris, tweeted on Tuesday evening: "Did I hear bipartisan impeachment?"
Shameless showrunner LaToya Morgan said that with the impending impeachment vote, folks "will see the true colors of the GOP today." "Let history and the record echo that truth for eternity."
Bill & Ted actor Alex Winter included impeaching and removing Trump as part of a "list before healing."
Debra Messing tagged Senator Chuck Schumer and House Speaker Nancy Pelosi saying "there must be accountability." "MEMBERS OF Congress who rise up Against our Constitution and continue to DEFEND THEIR SEDITION cannot faithful execute their oath to the country," the Will & Grace alum added.
Zach Braff shared a gif from Groundhog Day.
Cher called out Trump for not calling for help while "terrified lawmakers" hid in the Capitol during the riots.
Trump was previously impeached in 2019 for abuse of power and obstruction of Congress, The New York Times reported.
"Over the course of the last three months, we have found incontrovertible evidence that President Trump abused his power by pressuring the newly elected president of Ukraine to announce an investigation into President Trump's political rival," California Representative Adam Schiff, who led the impeachment inquiry, said. "The president and his men plot on," he continued. "The danger persists. The risk is real. Our democracy is at peril."
Trump was ultimately acquitted in February 2020.