Alec Baldwin Says He Might Retire Donald Trump Impersonation on 'Saturday Night Live'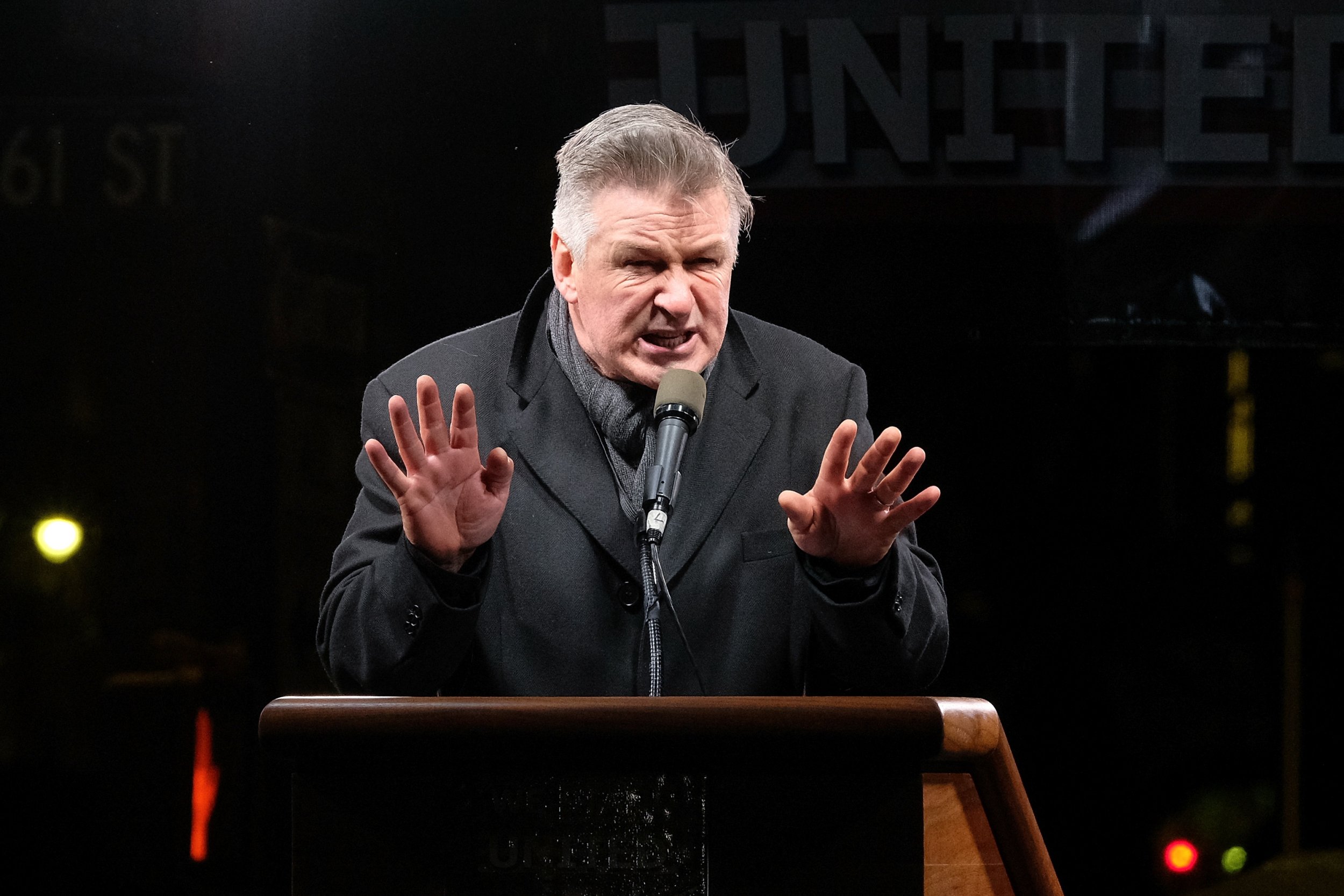 Alec Baldwin's uncanny impersonation of U.S. President Donald Trump on Saturday Night Live is coming to an end.
The actor cites the "maliciousness" of the Trump administration as being the reason he plans to rest the character.
"Trump just overwhelmingly lacks any sportsmanship, he remains bitter and angry, and you just want to look at him and go, 'You won!,'" Baldwin told Extra.
The former 30 Rock star said he "thought [Trump] would have just relaxed" after taking office in January, but the extreme actions of the administration, including a highly controversial travel ban on seven Muslim-majority countries, "has people worried."
"The maliciousness of this White House has people worried… that's why I'm not going to do it much longer, the impersonation, I don't know how much more people can take it," said Baldwin.
Baldwin first appeared as Trump on SNL during the U.S. presidential election race last year, often appearing opposite Kate McKinnon as Hillary Clinton.
He has continued to make sporadic appearances in the months since Trump won the November election—including one spoof alluding to his close ties with Russian president Vladimir Putin.
In typical Trump fashion, the president rounded on Baldwin, SNL and broadcaster NBC:
In the interview with Extra , Baldwin also reiterated an earlier offer to step in for Trump at the White House in April. The president announced in February he would not attend.
"If they wanted me to do it, I would probably do it, but I'm not quite sure they'll do. I think they may have a whole other idea," he said.