Alec Baldwin Played 'Russian Roulette With a Loaded Gun' by Not Checking Weapon: New Suit
Rust script supervisor Mamie Mitchell filed a lawsuit Wednesday against a number of individuals associated with the film, including star Alec Baldwin.
Mitchell was on the set of Rust when cinematographer Halyna Hutchins was fatally shot by Baldwin. A gun Baldwin was holding at the time was thought to have been loaded with a dummy round, but live ammo was fired, according to investigators.
The complaint alleges assault, intentional infliction of emotional distress and deliberate infliction of harm. One point noted in the paperwork filed is that the script did not call for Baldwin's gun to be discharged during the scene the cast was rehearsing.
"Mr. Baldwin chose to play Russian Roulette with a loaded gun without checking it and without having the Armorer do so," the complaint said. "His behavior and that of the Producers on Rust were intentional acts and/or omissions."
Mitchell held a press conference Wednesday to announce the suit. She was joined by Gloria Allred, a well-known attorney who is representing her.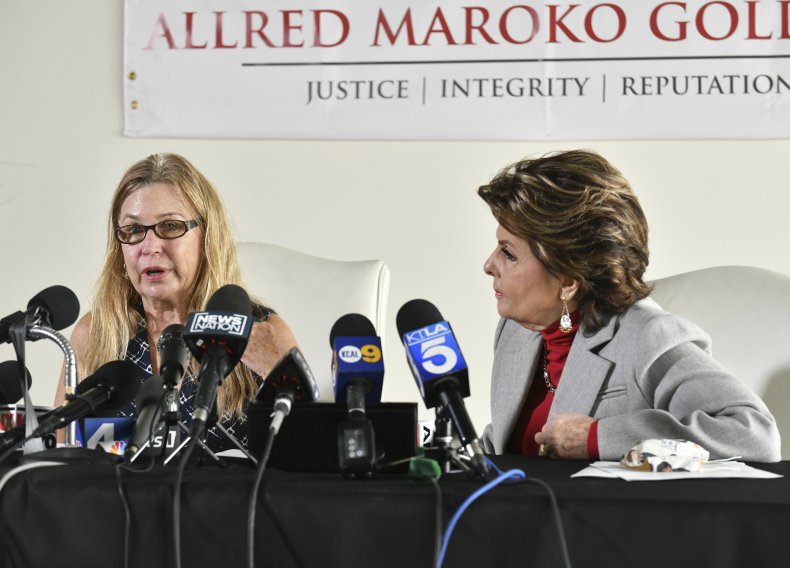 Fox News first reported Allred's involvement with Mitchell on October 26, days after the shooting incident on October 21. The news came after Santa Fe investigators revealed Mitchell was the first person on the set to call 911. In a press release announcing Wednesday's president conference, Allred claimed Mitchell was standing next to Hutchins when the bullet that killed Hutchins was fired.
"I'm depressed. I don't feel safe," Mitchell said through tears during the press conference. "I'm frightened of the future. This violent tragedy has taken away the joy in my life."
Mitchell said she has "been robbed of my new friend," referring to Hutchins. She also added, "I never want what happened on our set to ever happen to anyone else."
Also named in Mitchell's lawsuit, along with Baldwin and other producers, are armorer Hannah Gutierrez-Reed, prop master Sarah Zachry and assistant director Dave Halls.
"Days before the shooting there were warning signs that there were dangerous conditions related to guns on the set," Allred said during the press conference. "A camera operator had reported two gun discharges during a rehearsal in a cabin. 'This is super unsafe,' the camera operator wrote in a text message to the production manager."
Allred said of Baldwin, "[H]is behavior and that of the producers on Rust was reckless."
Mitchell's lawsuit is the second such complaint filed over the shooting incident. Last week, Rust's gaffer Serge Svetnoy took civil legal action.
Update 11/17/21 4:10 p.m. ET: This story has been updated to include more information about Mitchell's lawsuit and quotes from Wednesday's press conference.