Alec Baldwin 'Rust' Shooting Interview Unwise, But Likely Not Harmful, Experts Say
Alec Baldwin told George Stephanopoulos during an ABC News interview that he did not pull the trigger of the gun that fired a round of live ammunition and killed a cinematographer while on the set of the movie Rust.
"I would never point a gun at anyone and pull the trigger at them, never," Baldwin said during the talk that aired on Thursday. "Someone put a live bullet in a gun, a bullet that wasn't even supposed to be on the property."
While legal experts who spoke with Newsweek didn't think the actor said anything during the interview that could directly lead to criminal charges, they questioned his choice of sharing his take of the events on a national stage.
"I'm surprised anybody who's the subject of a criminal investigation would say anything in public, but people do all the time," said Isabelle Kirshner, a criminal defense attorney and partner at the firm Clayman & Rosenberg.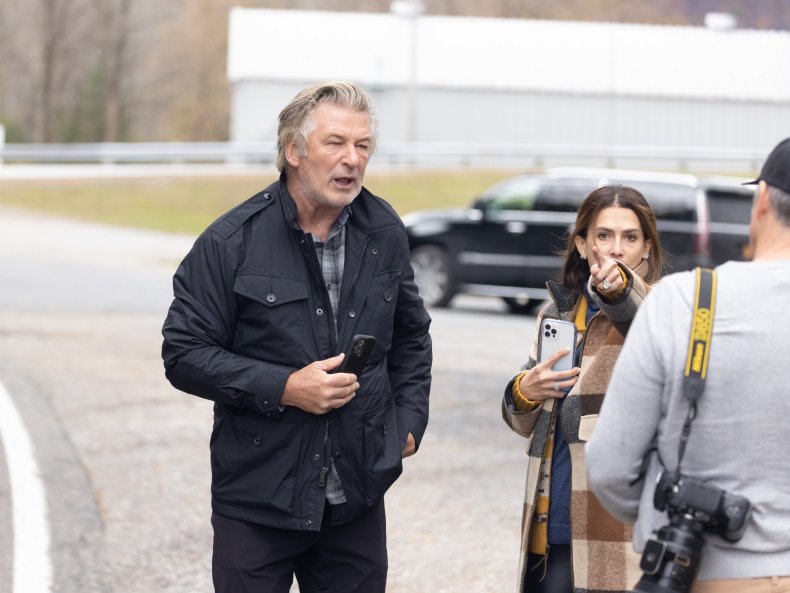 The comments on their face may not pose an immediate legal problem for the star, but they could potentially come back to haunt him during a civil lawsuit or if he finds himself in the scenario of facing some kind of criminal charge.
"Anything Baldwin says in that interview can hurt him, particularly if his version of events is not supported by other evidence or if his words are inconsistent with prior statements he may have made," Julie Rendelman, a New York City-based defense attorney and former homicide prosecutor, told Newsweek.
Rendelman added, "There is a reason attorneys tell clients who are the subject of a potential investigation to keep their mouths shut as anything they say can be used against them in either a civil or criminal arena."
What may help bolster Baldwin's claims about not pulling the trigger is that the assistant director on the film—who reportedly was the last person to handle the gun before handing it to the actor—backed Baldwin's version of the moments before the shooting transpired.
Lisa Torraco, the attorney for assistant director for David Halls, spoke for her client during a Thursday appearance on ABC's Good Morning America.
"Dave has told me since the very first day I met him that Alec did not pull that trigger," Torraco told reporter Kaylee Hartung.
Torraco said that Halls told her the actor's finger wasn't even on the trigger when the shooting occurred. She said, "Baldwin had his finger outside the trigger guard, parallel to the barrel, and that he [Halls] told me since day one he thought it was a misfire."
Nonetheless, Michael McAuliffe, a former federal prosecutor and former elected state attorney told Newsweek he was surprised that Baldwin would sit for a television interview and make "extensive statements about an event under active law enforcement investigation."
"His statements are now memorialized; he owns them. By his account, his memory of the shooting incident is murky. That's a strong reason not to make any statements much less go on national television," McAuliffe said.
"For example, I've seen some commentary by gun experts questioning whether Mr. Baldwin's statements concerning the trigger are even physically possible given the specific type of gun he possessed," McAuliffe continued, "While it is not at all clear what, if any, criminal charges might result from the investigation of the shooting, one person is dead and another injured. That warrants a full review and committed effort to obtain all the relevant facts."
Baldwin could have considered his legal responsibilities and possible status regarding future cases regarding the shooting before sitting down with Stephanopoulos, McAuliffe said.
The star "is first and foremost a witness in an ongoing investigation and that reality should take precedence right now," McAuliffe explained. "In theory, he could be categorized as a subject of the investigation as he possessed and handled the firearm when it fired, killing one person and injuring another. His producer role in the movie also carries some potential civil liability exposure regarding the incident."
"So, the interview seems unnecessary, even counterproductive, when viewed from a legal perspective," McAuliffe said.