Alec Baldwin Says Police Should Be on Movie Sets That Use Guns Following 'Rust' Shooting
Alec Baldwin called on police presence on movie and television sets using guns on Monday, just weeks after a prop gun he was handling discharged, killing a production member while filming Rust in New Mexico.
Baldwin posted a tweet to his now-private account on Instagram Monday morning.
"Every film/TV set that uses guns, fake or otherwise, should have a police officer on set, hired by the production, to specifically monitor weapons safety," he wrote.
Some Instagram users took to the comments to disagree with the actor, saying police would not be the best way to ensure weapons safety.
"Not just a police officer, Alex, but a certified/licensed firearms instructor who is certified in that or multiple specific weapons platforms," wrote @aardwolfintl.
"That's the armorers job," wrote @dantwilson. "They are licensed to do this."
On October 21, Baldwin was filming the film Rust in New Mexico when a prop gun discharged, killing cinematographer Halyna Hutchins and injuring writer-director Joel Souza.
The shooting has been attributed to several on-set failures. Crew members allegedly called the gun "cold" without checking to see if it was loaded. Several crew members had previously walked off the set, leaving a non-unionized replacement crew that was reportedly unaware of the protocols surrounding the use of prop guns.
Rust's armorer, Hannah Gutierrez-Reed, said in a statement through her attorney that she did "everything in her power" to ensure the set would remain safe. She reportedly inspected the rounds she loaded into the firearms that day, her attorney said.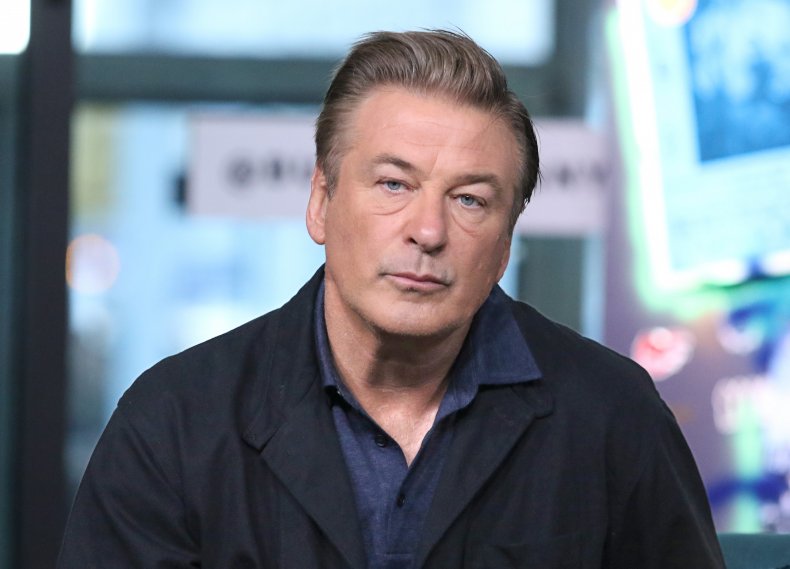 Since the incident, there have been calls for increased safety measures to protect production crews on film and TV sets. Around 200 Hollywood cinematographers have signed a letter asking for the film industry to completely ban "functional firearms" on movie sets.
In the letter, they wrote that they would not knowingly work on projects using functional firearms. "We won't sit back and wait for the industry to change. We have a duty to affect change within the industry ourselves," the letter read.
Los Angeles City Councilman Paul Koretz introduced legislation in October that would ban the use of live firearms in Hollywood productions.
"The clear solution is banishing live guns and ammunition from the sets of television and motion picture productions to eliminate all possibility of human error in the handling of weapons so that flawless oversight and restrictions guarantee that these kinds of accidents never happen again," Koretz said during a city council meeting.
A change.org petition calling on the ban of real firearms on set has been signed more than 111,000 times as of Monday afternoon.
An investigation into the shooting continues. Charges have not been filed, though legal commentator Nancy Grace has said Baldwin could be charged with "negligent homicide."