Alec Baldwin Says 'We Need to Overthrow the Government,' Urges Voters to Turn Out in Midterms
Alec Baldwin called for an "orderly and formal" government "overthrow" while urging voters to participate in November's midterm elections.
"The way we implement change in America is through elections. We change governments here at home in an orderly and formal way," Baldwin said Sunday night during his keynote speech at the New Hampshire Democratic Party's annual fall fundraising dinner, the Associated Press reported. "In that orderly and formal way and lawful way, we need to overthrow the government of the United States under Donald Trump."
In a wide-ranging speech, Baldwin criticized Republicans on issues including gun violence and immigration policy.
"There is a small cadre of people currently in power who are hell-bent on continuing a malicious immigration policy that has set this country up for human rights violations charges by the global community. This cadre has looted money from the federal treasury and deposited it directly into the bank accounts of their most ardent political supporters," he said.
Baldwin also rebuked GOP politicians for their stance on women's rights and the confirmation of Supreme Court Justice Brett Kavanaugh.
"They themselves are sons, husbands, fathers, and yet when the time arrived in the thick of the #MeToo movement to set politics aside and establish that women's rights were more important than political expediency, they failed, and it was ugly," Baldwin said.
Other speakers before Baldwin also brought up the Kavanaugh hearings and praised the survivors of sexual assault who'd publicly discussed their experiences.
"People raising their voices and sharing their experiences is what has been critical for our democracy and our capacity to move forward throughout our history," Senator Maggie Hassan said.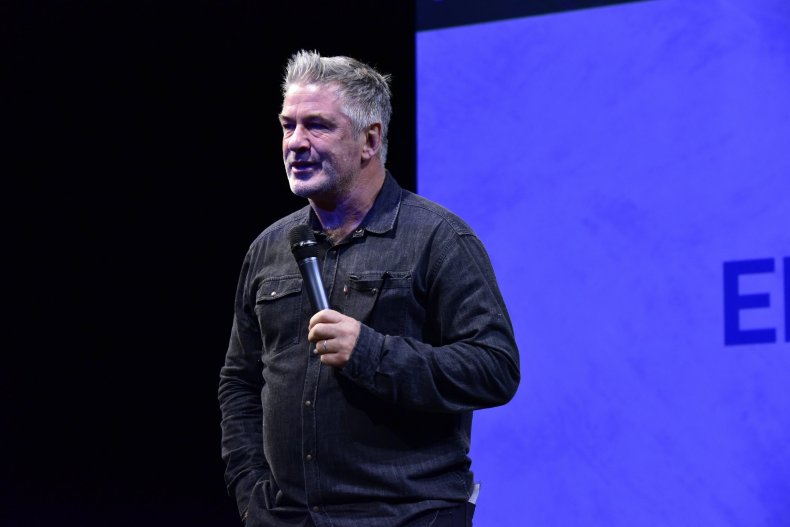 Kavanaugh's confirmation has become a central political discussion, with less than a month left until the midterm elections.
A plurality of Americans disapproves of Kavanaugh's confirmation to the Supreme Court, according to a Washington Post-ABC News poll, which showed that 43 percent of the country thinks the court's decisions will be more politically motivated with the newest justice.
Kavanaugh's conduct during the hearings was criticized by a former Supreme Court justice and more than 2,400 law professors, among others.
It is unclear who will benefit from the political feud sparked by the Kavanaugh proceedings. Like their Democratic colleagues, conservative politicians are attempting to use the contentious hearings to galvanize turnout at the midterms.
The president has taken aim at Democrats, calling their attempt to prevent his approval to the court "a national disgrace" and saying, "They wanted to destroy that man. Of course, they want to destroy me too."
An NPR/PBS NewsHour/Marist poll released earlier this month found a significant decrease in Democrats' enthusiasm advantage going into the midterms. In July, Democrats had a 10 percent lead in the number of voters who viewed the midterm elections as "very important." In October, that edge had decreased to 2 percent.
Those findings have been challenged by other polls. A Politico/Morning consult survey published last week found Democrats had a 9-point lead over Republicans in the percent of party voters who were "very motivated" to cast a ballot in the midterms.