How Alec Baldwin Perfected Trump On 'SNL' By Pretending To 'Suck The Chrome Off The Fender Of A Car'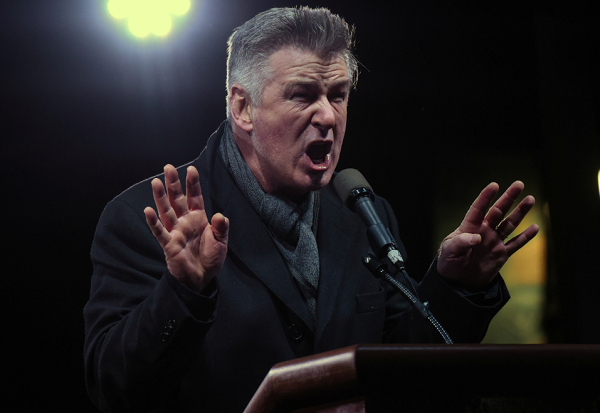 As convincing as Alec Baldwin's impersonation of President Donald Trump is on "Saturday Night Live" each week, you'd think the actor has been studying the former real estate mogul for years. However, Baldwin only had to pick up on a few of Trump's mannerisms and facial expressions to master his "SNL" persona.
Baldwin, who appeared on "The Late Show with Stephen Colbert" Tuesday, dished on his various methods for portraying Trump and said he perfected the president's pouty mouth and facial expression by simply pretending like he was sucking on a car.
RELATED: Baldwin's Trump faces an alien invasion on 'SNL'
"It's totally a caricature. You just pick up a few things. I'm sitting in the room, and I'm going, 'Left eyebrow up. Right eyebrow down. Shove your face out like you're trying to suck the chrome off the fender of a car,'" Baldwin said, demonstrating by jetting his chin out as far as possible and parting his wet lips in the same circular shape as Trump's.
Of course, there was some studying involved. Baldwin said he has watched footage of Trump speeches and interviews—for hours and hours according to a recent report by The Atlantic—all the while examining the president's dialect and constant hand gestures. However, the response Baldwin has received from viewers has made the effort worth it.
"It's amazing. I think more than anything it's kind of eerie, actually. More than anything I've ever done, people come up to me and say something to me on the streets. You live in New York and people are saying things to you all the time," he told Colbert. "They're always like thanking me for the Trump thing."
RELATED: Baldwin's Trump takes the travel ban to 'People's Court' on 'SNL'
Baldwin has previously said that he didn't initially want to play the role, but after winning audiences over with his impersonation, SNL executive producer Lorne Michaels continued calling him to appear on the show.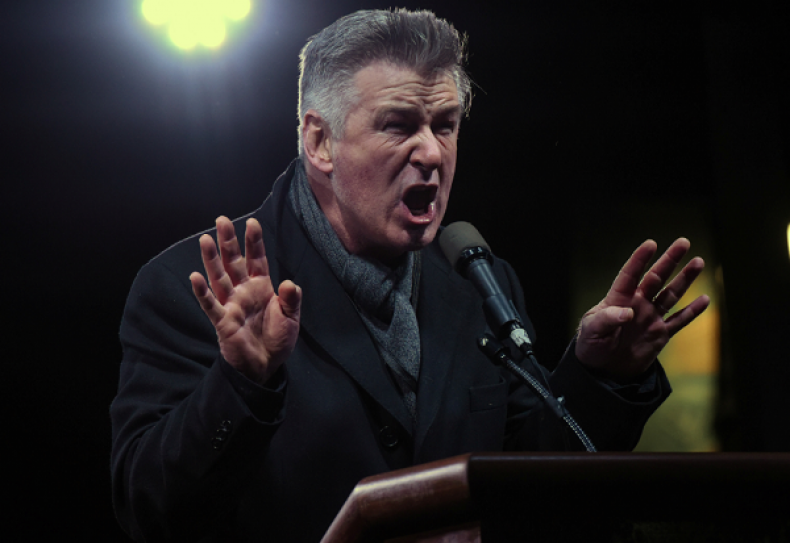 "I was gonna go do a movie this past summer and Lorne would call and say, 'I want you to come do Trump on the show,'" Baldwin said. "So I go do this film, and the film fell apart. And it was kind of weird, it was like all of a sudden the movie ended, I'm not going to do the movie."
"I picked up the phone and called Lorne and said, 'I'm Trump. I'm on my way.' And we get into the room and they show us footage of him."
Despite the resurgence Baldwin's career is experiencing from his Trump imitation, the 59-year-old has hinted at hanging up his long red ties and blond wig for good. In March, Baldwin told "Extra" that wasn't planning to continue the role "much longer" and cited the "maliciousness of this White House" as the biggest reason for retiring the role.
"I don't know how much more people can take it," he said.
Check out Baldwin's Late Show appearance below.