Alec Baldwin Turns Over Phone in 'Rust' Investigation: What Are Authorities Looking for?
Alec Baldwin's attorney on Friday said the actor turned over his cellphone to authorities investigating the fatal shooting of a cinematographer on the New Mexico set of the film Rust in October.
"Alec voluntarily provided his phone to the authorities this morning so they can finish their investigation. But this matter isn't about his phone, and there are no answers on his phone. Alec did nothing wrong," Aaron Dyer, Baldwin's civil attorney, said in a statement.
Authorities issued a search warrant for Baldwin's phone on December 16 as part of the investigation into the death of Halyna Hutchins, the cinematographer of Rust who died after a gun that Baldwin was holding went off. Joel Souza, the film's director, was injured during the incident.
"There may be evidence on the phone, due to individuals using cellular phones during and/or after the commission of crime(s)," the warrant reads.
The document does not indicate any specific evidence authorities hope to find, but it lays out what they want to search through on the device.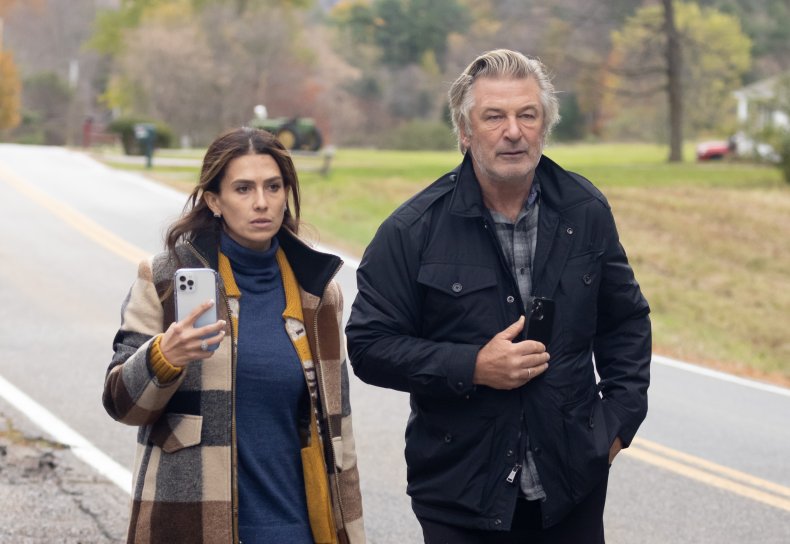 The Santa Fe County Sheriff's Office applied for the warrant, and it was approved by a Santa Fe County Magistrate Judge. The warrant states that the "items to be seized" are Baldwin's phone, which it noted is believed to be an iPhone due to his communicating via iMessage with authorities, and "a forensic download of this cellular phone."
The download is to include "digital images, digital movies, emails, social network accounts, social network private messages, deleted digital images, deleted digital movies, evidence of multiple or deleted social network accounts, internet browser histories, phone book, stored contacts, network connection logs, text messages (MMS and SMS) to include aftermarket text applications, phone use timelines, event logs, database cache histories, image. cache history, passwords or documents containing possible passwords, access to any 'cloud' drives that may contain digital images or digital movies, or documents containing passwords."
The affidavit also spelled out in further detail what authorities want regarding certain things mentioned in the above list, such as with Baldwin's contacts. It said Baldwin's phone contacts must include names, numbers and addresses.
A list of recent calls, audio and video recordings and GPS data were also requested in the warrant, as well as information about Baldwin's cellular provider.
The warrant states that investigators requested "all information and date from the cellular phone in relation to the production of Rust, and any member of the production." However, it noted "no information will be collected that is unrelated to the objective of the investigation" in accordance with the Electronic Communications Privacy Act.
A spokesperson from the Santa Fe County Sheriff's Office told Newsweek that Baldwin's phone was turned over to Suffolk County law enforcement authorities.
"They will gather information off the phone and provide the Santa Fe County Sheriff's Office with the evidence gathered," the spokesperson said.