Alec Baldwin Worries Trump Impression on 'SNL' Isn't Helping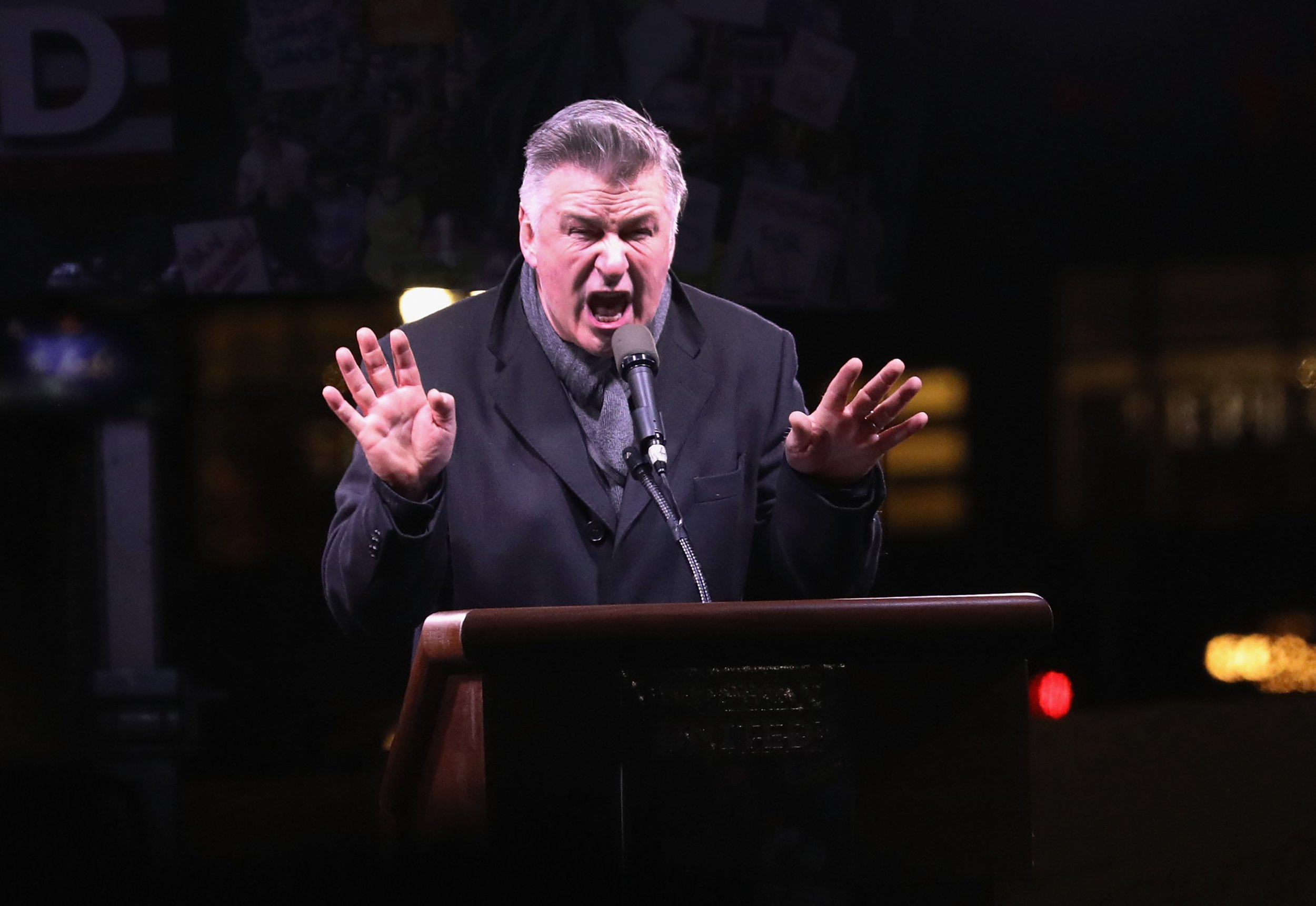 Lots of people love Alec Baldwin's impression of Donald Trump on Saturday Night Live, but the actor worries it may be hurting the fight against the president he opposes. On WNYC's Here's the Thing podcast this week, hosted by Baldwin, the actor asked guest Senator Bernie Sanders if he thought the "mockery" of Trump on the late-night show was "not helping"
"In terms of Trump, do you think we're making him kind of little too cuddly and little too funny, and we're taking people's mind off something really more serious?" Baldwin asked.
"What we have to focus on [with] Trump is what he is doing. Every day, he says something absurd," Sanders replied.
The conversation between Sanders and Baldwin was wide-ranging, touching on the 2016 election and the issues facing the country now (and included some Trump insults). But Baldwin also brought up how much he loved Larry David's impression of Sanders (which the senator also appreciated), while noting it's not always a great time to take on the role of Trump. "I did the Trump thing, and all this crazy shtick that they've had me do, which has been not a lot of fun, I have to say, channeling Trump," Baldwin said.
Regardless of whether it's fun, the actor hasn't given up his high-profile impression. Saturday Night Live returned for a new season this past weekend, and Baldwin—who has become a regular of sorts amid the rise of Trump—was there to reprise his role as the president. Baldwin's version of Trump attacked Melissa Villaseñor's version of San Juan Mayor Carmen Yulín Cruz over the response to Hurricane Maria (much like real life).
"FEMA takes a few days, unless you join FEMA prime," Baldwin's Trump said.
The show—hosted by Ryan Gosling with musical guest Jay Z—returned to great ratings last week, probably to the chagrin of the president, who despises the satire but is obsessed with television ratings. Gal Gadot, famous for playing Wonder Woman, will host next. There is, of course, no word on if Baldwin will show up in Week 2—but it wouldn't be surprising. And while he may have questioned his Trump impression with Sanders, Baldwin did say while accepting an Emmy last month that the work SNL does "is important."
At the ceremony, Baldwin also took a jab at Trump, who openly longed for (but never got) an Emmy for his reality TV show The Apprentice.
"I suppose I should say, 'At long last, Mr. President, here is your Emmy,'" Baldwin joked on stage.