Airstrike on Aleppo Hospital Kills at Least 27 Doctors, Patients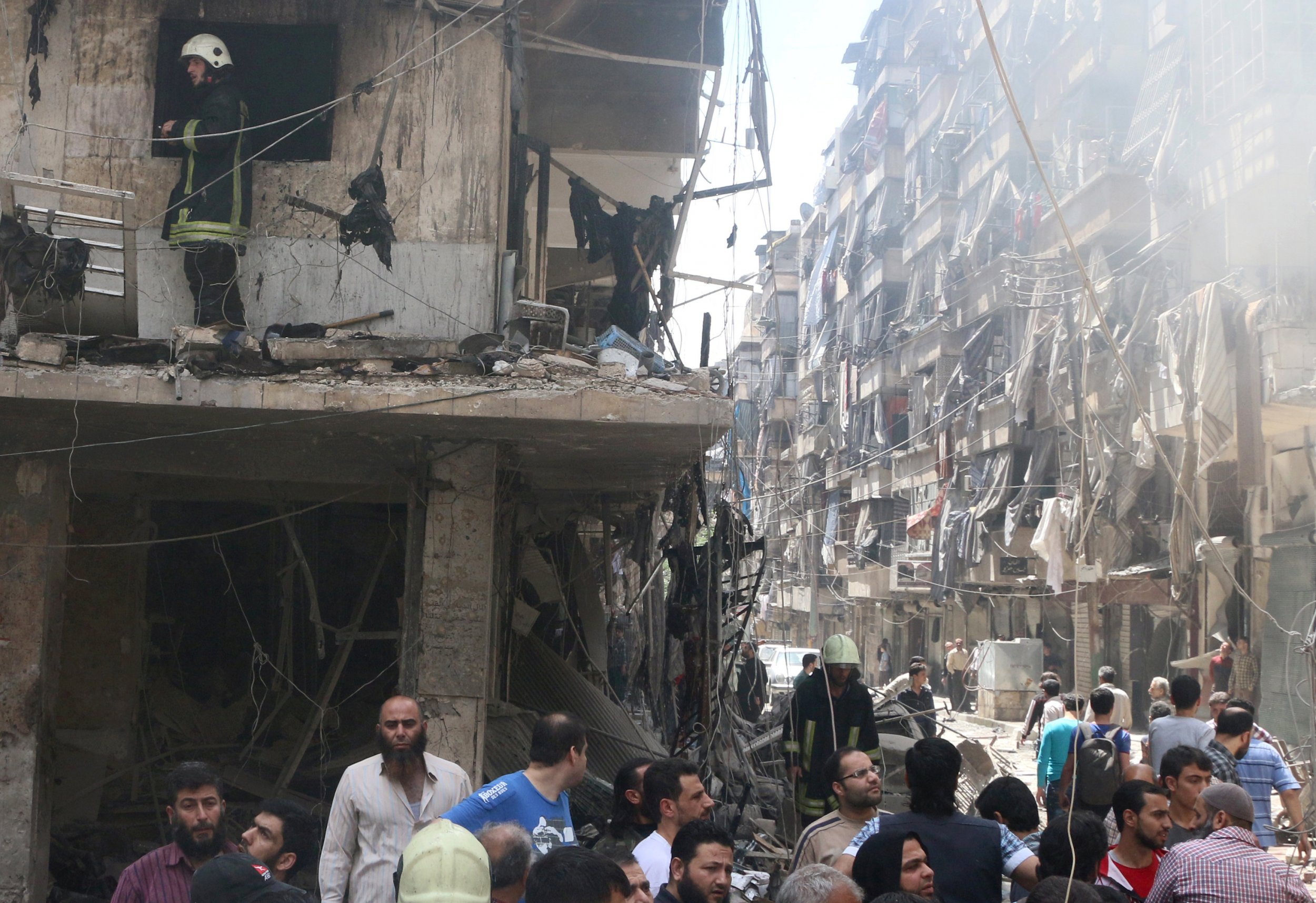 Updated | More than two dozen civilians were killed in Aleppo during overnight shelling on a hospital supported by Doctors Without Borders-Medecins Sans Frontieres (MSF).
The death toll at al-Quds hospital is at least 27 patients and staff, according to the Syrian Observatory for Human Rights, a U.K.-based monitoring group. That is nearly double the original estimate reported by MSF on Thursday. One of the two doctors confirmed dead by MSF is among the last paediatricians in Aleppo; the hospital was the main referral center for paediatric care in the area.
Dr. Rami Kalazi, a neurosurgeon who works in a hospital in Aleppo, tells Newsweek that in addition to pediatric care—al-Quds was the only hospital in the area with a neonatal ICU—it was also the most important hospital for internal and gynecological medicine.
MSF says the hospital was "well known locally" and had an ER, an intensive care unit, an outpatients department and an operating theater, all of which have been destroyed. The hospital was reduced to rubble by at least one airstrike that directly hit the building, and other areas near the hospital were also targeted by airstrikes. It was the third time since last year al-Quds was targeted, according to Physicians for Human Rights, a New York-based group. Last June, the hospital was hit with barrel bombs twice.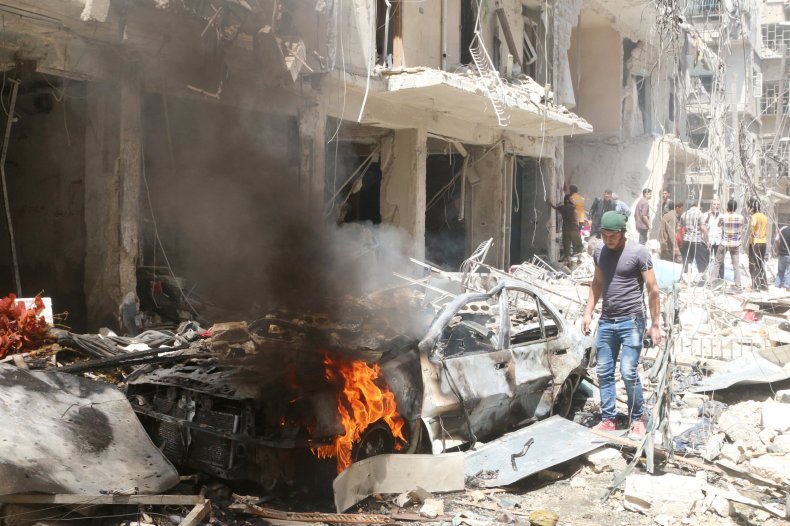 It is not clear who shelled the hospital, which has eight full-time doctors and 28 full-time nurses. The al-Quds hospital attack comes amid faltering peace talks and a "cessation of hostilities" in Syria, which are now "hanging by a threat" and could fall apart "at any time," said Staffan de Mistura, the U.N. special envoy to Syria.
De Mistura added that in the past two days one Syrian has been killed every 25 minutes and one has been wounded every 13 minutes.
Additional attacks in Aleppo on Thursday killed dozens of people, including a number of children, in the past 24 hours, according to monitoring groups. Airstrikes on rebel-held areas of Aleppo on Thursday killed 31 people, according to the Syrian Observatory for Human Rights. An additional 14 people are said to have been killed in government-held areas.
The Syrian army said Syrian warplanes did not target al-Quds hospital overnight, according to Syrian state TV. However, Syrian opposition official Anas al-Abdeh told the Associated Press that the Syrian government and its ally, Russia, are responsible for violence in Aleppo.
The International Committee of the Red Cross (ICRC) warned on Thursday that Aleppo is on the "brink of humanitarian disaster" after the attack on al-Quds hospital. Aleppo has been one of the worst-affected cities in Syria's five-year war, with frequent power and water shortages and ongoing violence, said ICRC.
"The recent attack on the ICRC-supported Quds hospital is unacceptable and sadly this is not the first time the lifesaving medical services have been hit," Marianne Gasser, head of the ICRC mission in Syria, said in a statement on Thursday. "We urge all the parties to spare the civilians. Don't attack hospitals, don't use weapons that cause widespread damage. Otherwise, Aleppo will be pushed further to the brink of humanitarian disaster."
Jan Egeland, head of the United Nations task force on humanitarian access in Syria, told reporters on Thursday that the situation in Aleppo is "catastrophic." Egeland called for access to the 35 besieged and difficult-to-reach areas in Syria to be granted during May.
"I cannot express how high the stakes are for the next hours and days," he said.