Aleppo Siege: Russia Claims Rebels Used 'Toxic Gas' in Battle for Syria's Second City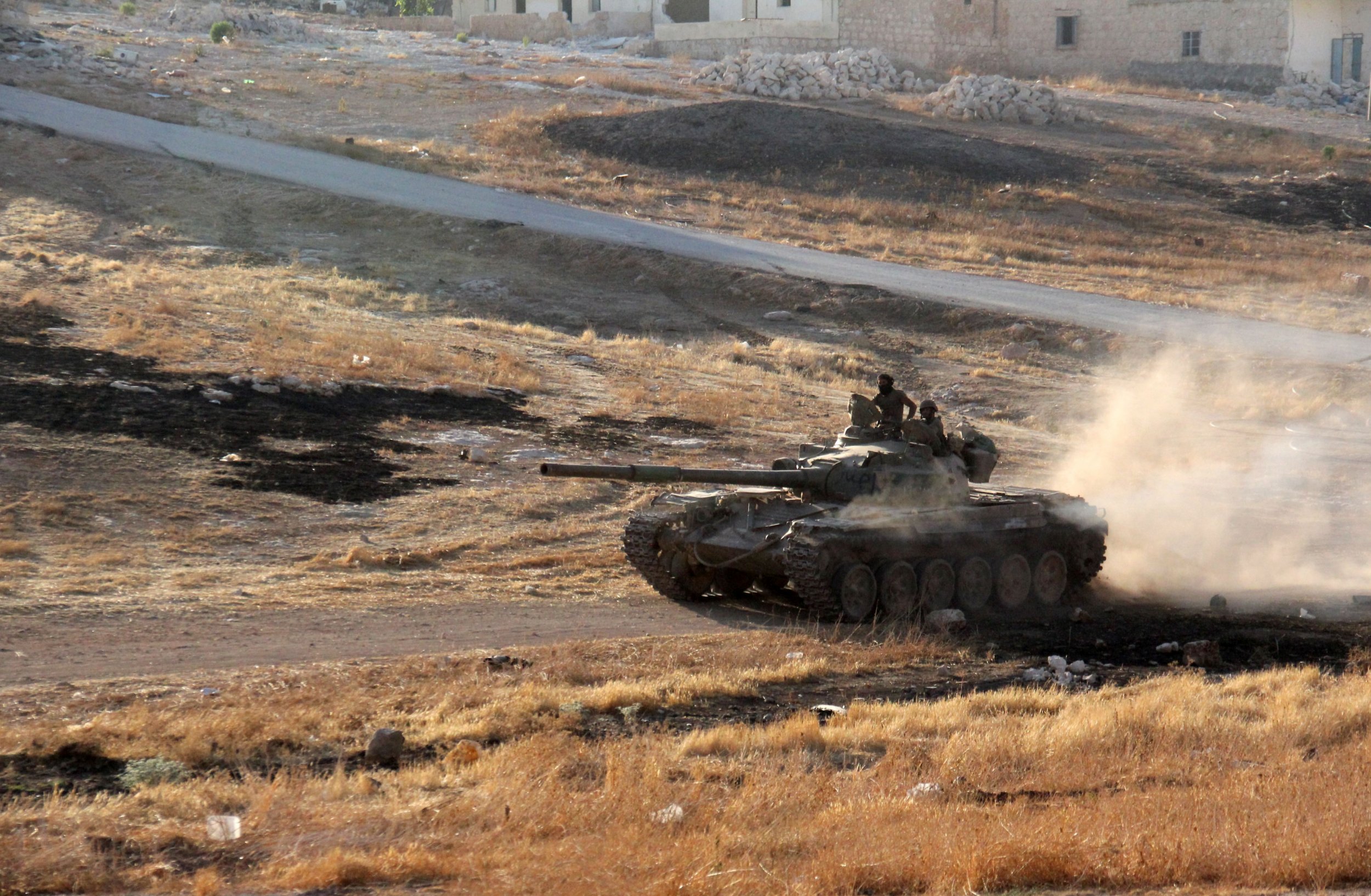 Russia's military has claimed that it believes Syrian rebel groups used "toxic substances" in the ongoing battle for the country's second city Aleppo.
Seven people died and more than 20 were hospitalized in an attack Tuesday, according to Russian news agency Interfax. The Russian military said that it had informed the United States—which has been supportive of various rebel groups—that it believed the rebels had used the substances, while Syrian state media said that toxic gas was contained in shells fired by rebels at government-held areas of Aleppo, the BBC reported.
Aleppo has been the site of intense fighting between rebels and government troops since the weekend. The city had been held by the rebels but Syrian President Bashar Al-Assad's forces are making inroads into the former commercial hub, with about a quarter of a million citizens living under siege since they were cut off by soldiers in July.
There has not been any independent confirmation of Tuesday's incident, but Assad's forces have also been accused of deploying chemical weapons elsewhere in Syria.
According to a Syrian rescue group operating in rebel-held parts of Idlib province, a helicopter dropped containers of toxic gas—suspected to be chlorine—overnight Monday, with 33 people, mostly women and children, affected by the gas. Chlorine was banned as a weapon of war in 1925 following the World War I, and causes victims to become short of breath and foam blood from the mouth.
The gas was reportedly dropped near to the site where a Russian military helicopter was shot down Monday outside the village of Saraqeb, killing all five people on board. Russian military claimed the area was controlled by the "so-called moderate opposition" and the Nusra Front, a former ally of Al-Qaeda.
Residents in Aleppo have been burning tires in the city's streets, in a bid to obscure the view of Syrian government and Russian jets and stop them from targeting civilians, according to activists. The city has been largely destroyed by five years of civil war and is facing food shortages as the battle for control continues to rage.