Boris Johnson: U.K. Inaction in Syria Left Space For Putin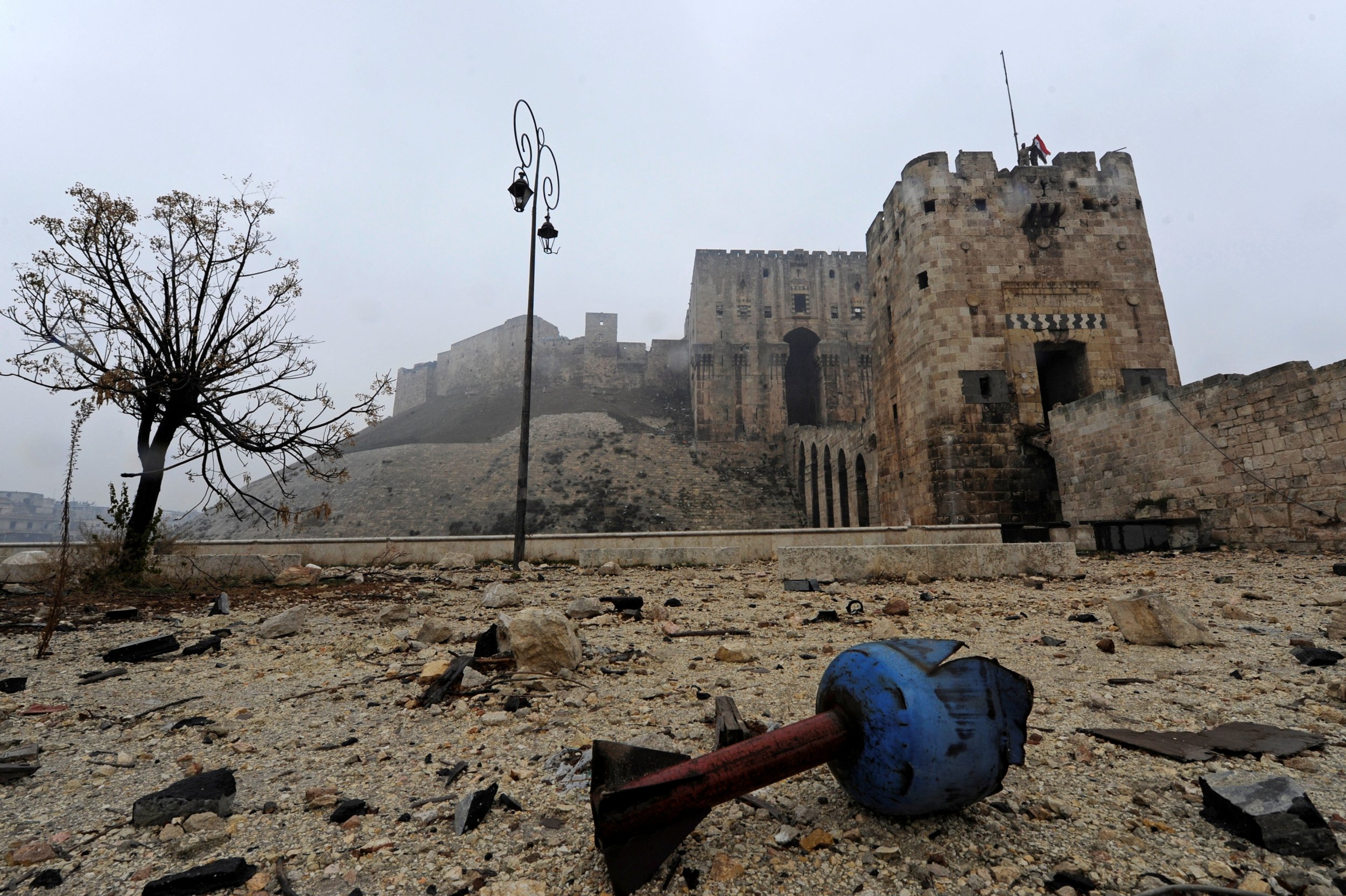 Britain's failure to intervene in Syria "vacated" a political space "into which Russia has stepped," the U.K.'s foreign secretary has said, as he called on Vladimir Putin to help resolve the conflict.
Boris Johnson told the House of Commons that it was an "inescapable reality" that the British parliament declined to authorize military action against the Syrian dictator Bashar al Assad three years ago.
"Ever since that vote our ability to influence events in Syria…has been severely limited," he said.
Johnson spoke as Syrian regime forces advanced through the formerly rebel-held city of Aleppo. He said the British government was "gathering all the information that we think will be necessary for the prosecution of those guilty of war crimes."
The U.N. says it has received "credible reports" of scores of civilians being killed "either by intense bombardment or summary execution by pro-government forces."
Johnson said it was up to Russia, which has been providing military support to the Assad regime, to help broker an immediate ceasefire and in the longer term "see sense and join with us to secure the transition away from Assad that is the only hope for the future of Syria."
In 2013, the then British Prime Minister David Cameron tried and failed to get parliament's permission for the U.K. armed forces to engage in air strikes against Assad's regime aimed at stopping the dictator from using chemical weapons.
The opposition Labour party opposed the motion: its then leader Ed Miliband said at the time that "People are deeply concerned about the chemical weapons attacks in Syria, but they want us to learn the lessons of [the invasion of] Iraq."
"They don't want a rush to war," he said. His view was backed by a YouGov poll that found 74 percent of Britons opposed sending troops to Syria.
But speaking in parliament on Tuesday, George Osborne, who was Cameron's finance minister and the second most powerful member of the government at the time said British politicians were "beginning to learn the price of not intervening."
Miliband has not yet responded to Newsweek's request for comment.