Gogol's Ghost: A Letter From a Syrian to the Russian Public About the War On Aleppo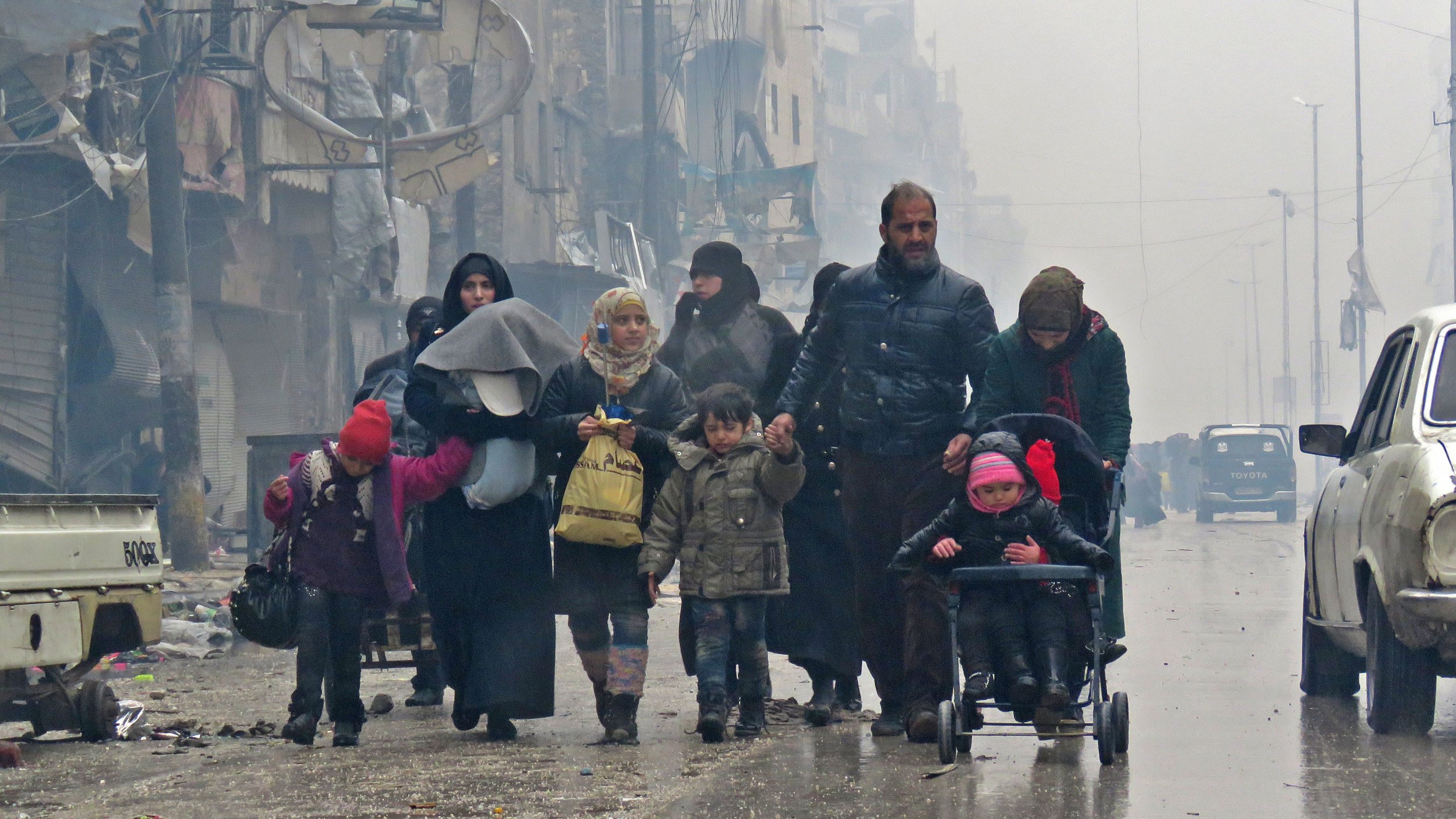 Dear friends in Russia,
This is a letter about the ongoing warfare in Aleppo; a battle between freedom and oppression, of the ordinary people crushed by the great might of authorities.
I want to draw the parallels to an aspect of Russian history—with the great writers in literature who sided with the oppressed.
Russian author Fyodor Dostoevsky once said that "We all come out from Gogol's overcoat," a reference to the famous short story by his contemporary, Nikolai Gogol, about a minor clerk whose shabby overcoat is the subject of mockery from his fellow clerks. Gogol's clerk works day and night to buy a new one, but the longed-for-coat is stolen in less than a day. The ill-fated man dies, but his phantom stealthily prowls the streets of St. Petersburg, stripping senior clerks of their coats.
Dostoevsky's saying can be interpreted in different ways, but mine goes like this: Russian authors—Turgenev, Lermontov, Tolstoy, Dostoevsky, and, later, Chekhov, Gorky, Bulgakov, Akhmatova, and others—have since then followed the trail of Gogol's overcoat, siding with the oppressed, the crushed, and the alienated of this world.
This path is also one of irrevocable animosity toward the ruling class, and all followers of the Overcoat without any exception have collided with and opposed authority— and this is the legacy of Russia's great literature.
Reports have said that some of you call your country's leader "Tsar." This is exactly what your troops are doing in our land: Russian aircrafts bombard schools, hospitals, and residential buildings daily, leaving thousands of dead and injured in a ferocious war waged by one of the world's biggest armies against the poorest areas of Syria, with an arsenal of advanced and internationally banned weapons.
These daily massacres are classified as a "war on terrorism" by your media, which glorifies the Russian war machine, all the while ignoring reports issued by Amnesty International, Human Rights Watch, and other international organizations.
Others in your country, perhaps, take pride in the legacy of Russian literature. It is them we count on today in Syria. The legacy left by those Russian rulers who oppressed Gogol, Tolstoy, Akhmatova, and others is a genuine defect of humanity. Only the immortal words of the writers who sided with ordinary people's the daily suffering remain as the pan-human legacy. Nonetheless—as we know, and you may well know—literature has no power to change the world, and what is left of the immortal literature cannot redeem or give solace—not even slightly—to those who have suffered and been uprooted for many long years.
But it is perhaps in our hands to put an end to the injustice inflicted upon the Syrians.
Since Gogol wrote his story, the role of the Russian authorities haven't much changed, and nor has the role of literature: The world is still in need of mercy, compassion, and kindness, yet the powerful and mighty of this world continue to deceive and to tamper with people's destiny in the name of insatiable, sham glories of the past.
In Aleppo, hundreds of phantoms wander in search of coats amid the wreckage; they search for overcoats that were stolen by your Russian pilots.
Gogol's ghost also wanders with them, comforting and reassuring the people of Aleppo: the sort of people he wrote for, and about, throughout his life.
Aleppo is, then, a battlefield between the Russian Tsars and Gogol; between his successors and his ghosts.
Dear friends in Russia: it's in your hands to determine the outcome of this battle.
Don't leave us out in the cold, without an overcoat.
Odai Al Zoubi is a Syrian writer originally from Damascus, now studying for a doctorate in the U.K.