From Aleppo's Bombs to Presidential Palace, Seven-Year-Old Syrian Girl Meets Erdogan After Evacuation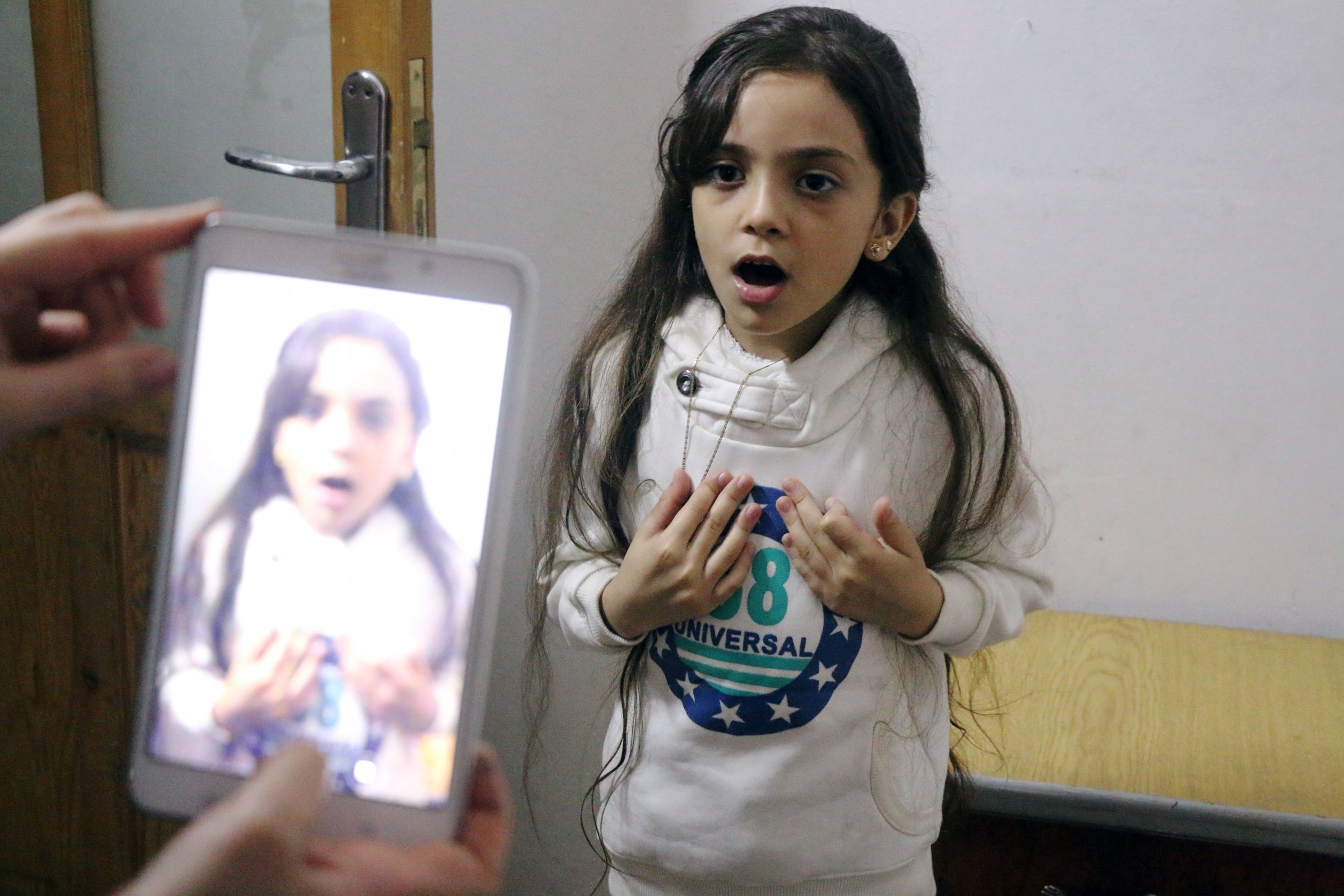 The seven-year-old Syrian girl, who caught the attention of the world with her Twitter dispatches from the siege of eastern Aleppo, met with Turkish President Recep Tayyip Erdogan at his presidential palace in Ankara Wednesday.
The Turkish leader shared photographs of his and his wife Emine's meeting with Bana Alabed, showing him hugging her at his residence in the Turkish capital.
"I was pleased to host @AlabedBana and her family at the Presidential Complex today. Turkey will always stand with the people of Syria," Erdogan tweeted Wednesday.
Bana's pleas to the world to end Syrian President Bashar al-Assad's operation on the city, aided by her mother Fatemah, amassed hundreds of thousands of social media followers. She had called on world figures, from Erdogan to Michelle Obama, to help her and other Syrian civilians leave the northern Syrian city safely after more than five years of conflict.
She was finally evacuated from Aleppo with her family Monday, under a Turkish-Russian agreement that allowed 25,000 civilians and rebels leave the city. Turkish Foreign Minister Mevlut Cavusoglu had said when Bana left the city, she would be brought to Turkey.
"Very happy to meet with Mr Erdogan," she tweeted after the meeting, signing off with her name.
It is unclear when she crossed into Turkey and if she and her family will remain in the country.
Turkey has absorbed more than 2 million Syrian refugees displaced by the conflict that has taken the lives of over 300,000 people.
The tone of her Twitter account throughout the siege, with what appeared to be rehearsed statements on camera, and her accessibility to the internet in a besieged area, had raised questions among spectators, but journalists have confirmed the veracity of Alabed's identity, location and plight. The Assad regime had compared her tweets to rebel propaganda.
Alabed rose to such fame that Harry Potter creator J.K. Rowling sent the girl her books about the wizard and shared video messages from the trapped girl.