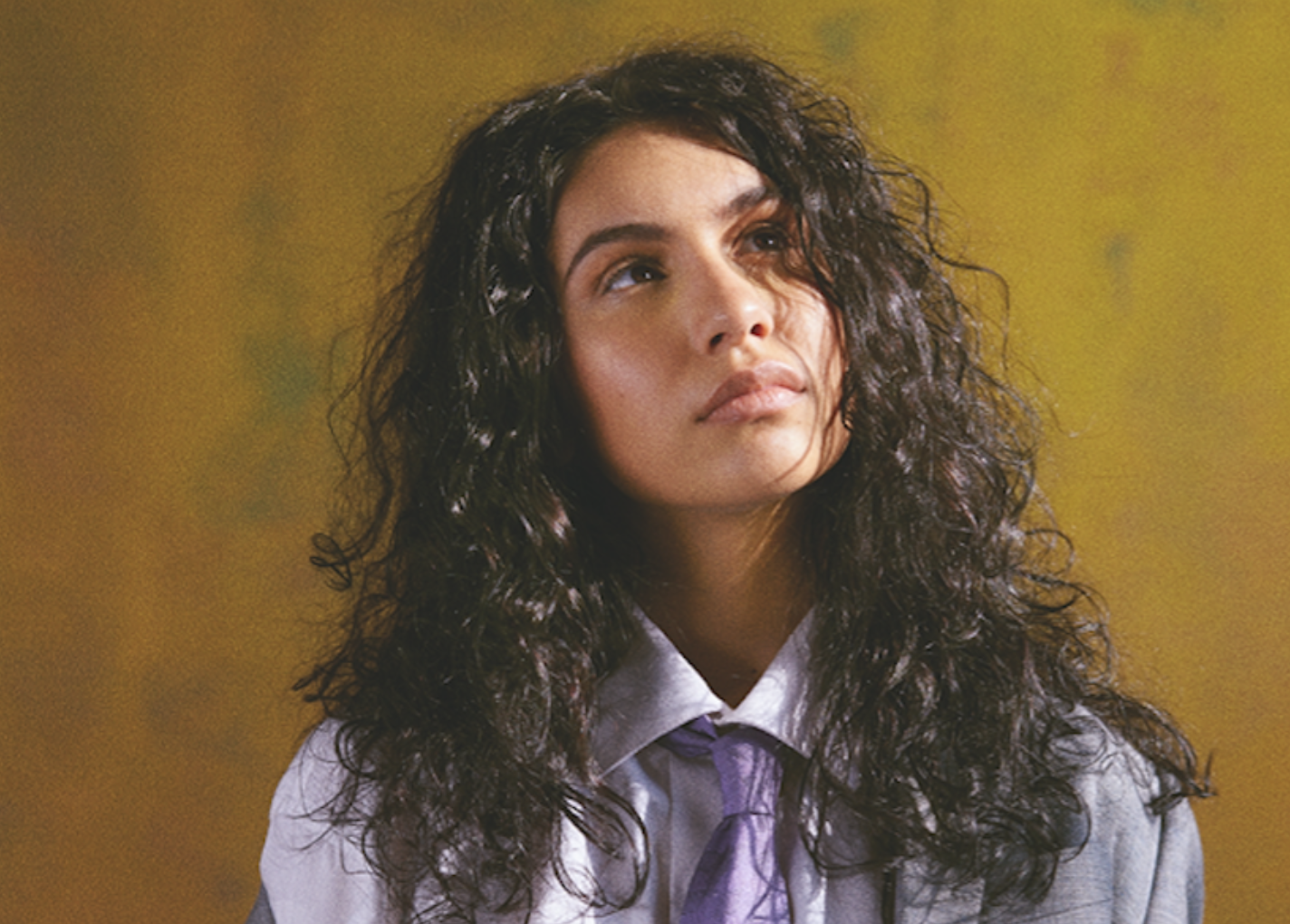 Fans may think they know Alessia Cara, but her newly released album The Pains of Growing will allow the world to understand her more as she sheds light on the ups and downs of getting older.
The Pains of Growing, released Friday, is the 22-year-old Canadian-born talent's second studio album. It comes three years after her debut record Know-It-All surfaced in 2015. Cara, who won a Grammy for Best New Artist in February, was in no rush to return with a new record. She was more focused on taking her time to create music that best represented her current stage, which is something she simply refers to as just "another body of work I've made."
"The inspiration behind pretty much the whole thing was just [me] going through a lot of stuff these three years. Not having put out an album in three years, there's a lot of built up stuff that I wanted to say. It was a huge transitional period for me, those three years," Cara explained to Newsweek. "I just had a lot I wanted to talk about. Even throughout the making of the album...more stuff started happening that I felt like I could keep writing about. It turned into what the album is now, which is an album about change, transition, growth, pain and happiness. I think it's about the human experience really."
Cara spoke further on how there wasn't a particular sound she was aiming to produce, adding: "I didn't want to change who I am. It's kind of a scary thing to put out your second album. A lot of people tend to feel like they need to reinvent themselves or something. I wanted it to stay true to me but also feel like I did grow and not put out the same record again."
Unlike with the creation of Know-It-All, Cara was able to pen all the songs featured on The Pains of Growing. This task, which is still a rarity for many artists in today's music industry, started about a year-and-a-half ago while she was touring. Her record label, Def Jam Recordings, allowed her to take the reins after she proved she could handle the challenge. The label, which houses artists like Justin Bieber and Kanye West, didn't even listen to her record until it was completed. She said "Growing Pains," the first track she wrote for the record, helped her determine "exactly what I wanted this album to be and what it needed to be for me."
Cara considered the writing process for The Pains of Growing to be "very private." She would close herself in bathrooms, dressing rooms and the corners of rooms to pen her songs.
"It was kind of different for every song but I did write everything very privately," she explained. "I don't really write around people because I get very shy, let alone when I'm writing about personal things. It's just a collection of different private moments. It's just a collection of different private moments. There are things that I was going through."
Cara truly explores the strength in vulnerability on The Pains of Growing. Listeners can hear this on songs like "Wherever I Live," where she discusses learning to love living life on the road, and the record's second single "Trust My Lonely," where she details how strong she is alone after cutting off a romantic interest who "did a number on my health." However, the most important thing Cara would like fans to take away from this musical project is her growth in all facets of her life.
"I think there's a new side of me, that's for sure," she said. "I've never really talked this personally before, so I think that there's going to be a lot that they'll learn—mostly that I'm just human. I go through very tough things as much as I go through positive things."